Anticipating the feast of love, many of us seek inspiration and Valentine's Day design ideas for their marketing campaigns. We prepared a selection of fresh, trendy, and tender designs, supported by marketing ideas that will set you in the right mood for the most romantic holiday of the year. Enjoy!
Trust your Valentine's Day messages to your audience
If you run out of Valentine's Day ideas, user-generated content is a long-proven way of growing that brand loyalty all marketers are striving for. Encourage your audience to create content that tells about your campaign or brand in general. Let them share their best romantic trips or occasions topped with a link to your website. A real love-story is always the one that people find more relatable.
Tell a great V-Day story
Sometimes, a good reference is all you need to create something unique. Become an inspiration for your users and they will definitely come back for more. Make a collage or a multi-page presentation with creative ideas for Valentine's Day. Bloggers and influencers might find mood boards with creative Valentine's gifts a fascinating idea.
Make a cute Valentine's Day card
If you have time and lots of scrapbooking materials, create DIY Valentine's cards. Such cards always look sweet and are kept for longer, so every time your beloved one looks at the card, they will recall all the warm and happy moments with you.
Make digital Valentine's Day cards too! There are more possibilities when it comes to online editing. It's easier and faster, and most importantly, it gives you real freedom of choice—from funky illustrations to charming stickers and simple shapes.
Create a series of V-Day blog posts
The feast of love is a bit tricky for many of us. Some people buy presents for their beloved ones beforehand, someone does it in last-minute haste. Both of the audiences are yours, if you have cool present ideas, or have a listicle with not-too-cheesy quotes about love that anyone can borrow for Valentine's Day designs.
Create heart-warming Valentine's day graphics for your blog to make it more attractive and welcoming at this time of the year. You'll find millions of photos and thousands of design objects in VistaCreate to create unique covers, banners, and images to support your articles. Style your own content instead of just posting a photo, and it'll have more chances to get featured in an inspo-board of some Pinterest geek.
Share your love
Your Valentine's Day campaign might be similar to other brands' but what could really make it stand out—is a strong idea behind a beautiful wrapping. This holiday is not just about couples. Devote your campaign to a good cause like a charity event, or donation to an animal shelter, or a hospital. Create catchy Valentine's graphics to support and promote your idea across social media.
Keep your creative Valentines minimal
There's no need to spend hours on making an Instagram Story or a post. We feel like designing anything for social media should not take more than a couple of minutes. It's just about that efficiency and being on time to catch all the front-pagers before your competitors. Moreover, you only have a couple of seconds to grab users' attention, so it's better to create something striking.
As a Valentine's Day graphics idea, you could warm up your audience with that dreamy vibe of a Story with 90's-aesthetics-inspired pink cotton candy clouds. This retro-style is nostalgic and leaves a bit of space for imagination. People love the tickly feeling of something great coming right their way.
Send love letters
Your emails don't have to be super-promotional or cheezy in order to sell well on Valentine's Day. Make them lovely but clear. Create a tender V-Day campaign in one theme and use the key visual for your emails, posts, and Stories. This will increase brand awareness across multiple channels and subtly remind your customers about the sale.
Make a themed Instagram grid
Post 9 or 12 images, all in one theme, and inspire followers with a romantic vibe. For example, you could throw a competition for the best love story, supported with photos, and prepare awesome Valentine's gifts for the winners. As a bonus, you can feature their story on your social media, with photos styled in a movie-inspired theme.
Celebrate uniqueness
Don't forget about the ones who are single and loving it! Show your care for every user, and make it amusing. Prepare a Valentine's Day giveaway or a secret contest for singles only. It's not just fun but it's also a great way to improve your brand's retention metrics.
Remember about pets too! Pets are the embodiment of love and sweetness. Valentine's Day designs with illustrations of cats and dogs are usually gender-neutral and age-neutral, which is perfect for a marketer. People just love cute animals and can't help it, so this design concept works every time!
Grab attention with a video
We all know that videos are a bit more catchy than still images. February 14th is just the right time for all the cutest Valentine's Day cards with bears, hearts, chocolates, and other romantic symbols to come live. Create adorable animated posts in minutes, using VistaCreate's ready-made animations. Or you could break the rules, and make something completely aromantic. It might work for a specific audience too!
With a bit more effort, you can make a whole series based on your own content, like a video project about love, or a selection of jokes about relationships.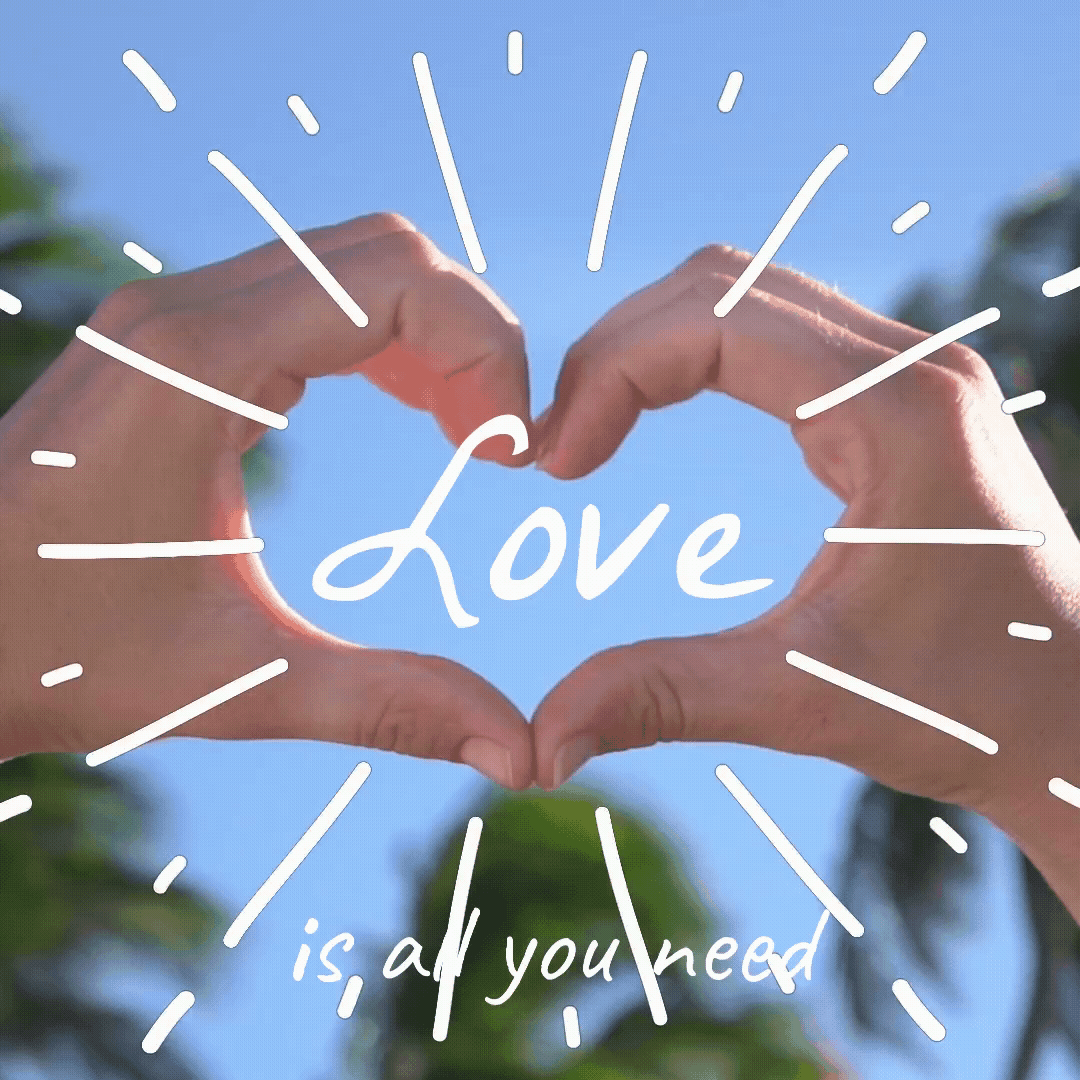 That's all Folks!
Valentine's Day gives all marketers the possibility to express themselves. This holiday is a perfect time to create something with a focus on feelings rather than pure promotion. No matter what you're selling, V-Day is a chance to show your love and care for the audience and let them show their love to your brand. Don't miss this opportunity! ❤️