7 scorching summer ideas for sizzling social media campaigns in 2022
Let me ask you something. Do you feel like Justin Timberlake? I mean, have you got that sunshine in your pocket, got that good soul in your feet? ...
Let me ask you something. Do you feel like Justin Timberlake? I mean, have you got that sunshine in your pocket, got that good soul in your feet? 🎵 
Because if not, I'm willing to bet you soon will — as will much of your audience. You see, summer is coming. 
Now doesn't that just make your heart want to sing?!
And with this blog post's repertoire of sun-lovin', fun-lovin' criminals summer ideas, you can make your social media campaigns sing too. 
So slap on some sunscreen. Clap your hands, singing "Tell me more, tell me more." And get ready for a hit parade of summer vibes and (festival) crowd-pleasers that will rock your brand's audience.
But first…
Planning your summer campaign
Before you design your summer social media campaign, take a moment to think about what you want to achieve.
Do you want to:
Bump up the number of your followers?
Strengthen your existing fans' loyalty?
Or turn long-term followers into first-time customers?
Getting clear on your goals will help you decide on the best approach to take.
Fun summer ideas
Now that your goals are crystal clear like the turquoise blue waters of a Caribbean beach, let's dive into some summer theme ideas. 
But make sure you've got your sunglasses with you, as this first one promises to dazzle your audience. 😎
1. Summer branding refresh
When the sun is shining, the sidewalks are baking, and your clothes are sticking, there's nothing quite like that first sip of an ice-cold soda or (it is the summer holidays after all) an ice-cold beer. 🍺 
But summer's not just a time for refreshing drinks and thirst-quenching — and ever-so-messy — slices of juicy watermelon.  🍉 (#DoYouEatTheSeeds?)
It's also a great time to refresh your wardrobe, refresh your mind, and — for hot and energized brands — refresh the look and feel of your socials.
So why not try out a new look? 
Bring out those bright colors and add a touch of fun and sun to your fonts and logos. Just remember, some summer looks are never a good look… I'm talking to you, socks and sandals! 🙈
2. Celebrate celebration days
How many days are there in summer?
If June has 30 days and July and August 31 each, you'd be forgiven for answering something around 90 days. (Unless, perhaps, you're an uber-fan of the coming-of-age movie "500 Days of Summer" — in which case I hear you.)
But you'd be wrong. At least going by National Days.
According to National Today, there are 3,294 different days of celebration around the world. And a lot of them occur over the summer months (in both the northern and southern hemispheres). 
Which gives your brand hundreds of potential themes for your social media posts and campaigns.
Make a month of it
Thinking of making a longer campaign? 
There are also lots of "National Months" you can use as a theme — from June's National Camping, National Pet Preparedness, and National Accordion Awareness (yep, you read that right) months…
to July's National Anti-Boredom, National Grilling, and National Cell Phone Courtesy months…
and August's Family Fun, National Panini, and National Sandwich months. (#TeamSandwich or #TeamPanini?)
🔥VistaCreate's Pro Tip: Theme days can be a great way for your brand to join a wider conversation. But make sure you justify your involvement — especially for the days focused on raising awareness of social issues.
3. School's out for the summer
Remember the excitement of that last day of school before the summer break? The long days of adventure ahead? The world was your oyster.
Why not tap into that excitement? 
A great way to do that is by bringing your employees out of the shade and into the social media summer sun. 
Showcase their personality by asking them to share their holiday plans or favorite summer activities and recipes. 
Which of your team is a secret grillmaster or cocktail aficionado?
4. Postcards from around the globe
And if you or your employees are traveling to exotic — also not so exotic — places, why not share your adventures?
Travel stories, whether funny or touching, are a wonderful way to connect on an emotional level with your audience. 
They're a fantastic opportunity to share your values.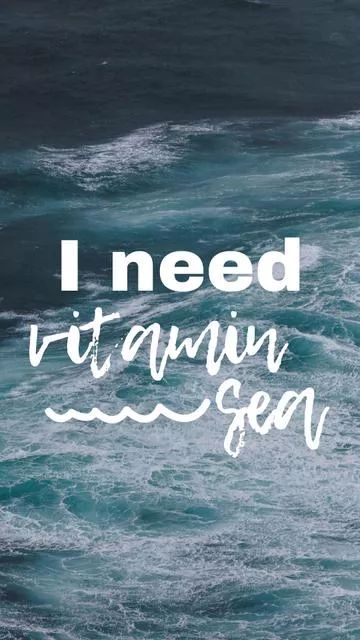 5. Explore your little pocket of the world
You don't need to travel far to experience a sense of adventure. Or even travel at all.
Why not discover a new way of seeing your city? 
Get out and about to local festivals and events. Or win new friends by showcasing local businesses in your community.
Even better, encourage your followers to explore their city. A super-fun way to do that is by organizing a scavenger hunt. 
Hide coupons, small items, or gift cards around your city and reveal clues on social media. Again, partnering with like-minded businesses can be very effective.


6. I scream, ice cream 🍦
Want the scoop on a quick and easy way to bring some summer vibes to your brand?
Ice cream. Lots of it!
Everyone loves ice cream. Well OK, maybe not everyone. But 96% of Americans eat ice cream, which is like … a lot of tubs and cones.
And it's a super-cool way to increase engagement.
🍨 Use it in your tweets. Use it in your Instagram Stories. Use it in your summer promotions and giveaways — as an image or for real. (Did someone say prize?) You could even incorporate it into famous images — as Good Humor did so well here in its #JoyhoodNYC campaign.
7. Inspire creativity with summer art ideas
Speaking of reworking famous images, do you remember the Getty Museum art challenge during lockdown?
Getty challenged people to recreate their favorite artwork by posing 3 objects, pets, or people. The results were hilarious!
No prize was involved but engagement went through the roof. Which shows you that if you offer your audience a simple, structured, and playful way to unleash their creativity, they will respond in droves. 
What challenge can you set to inspire your audience this summer? What concept can you give them to play around with? 
From recreating photos of celebrities to making your brand logo out of food, the possibilities are endless. 
Have fun!
Summer days, driftin' away
Whatever approach you take with your summer campaign, think about how you can make it relevant to your brand in some way. Otherwise, you run the risk of coming across as gimmicky. 
And remember to make your posts stand out by creating eye-catching visuals. 
Need some help with that? We've got you covered.