Use these 8 social media design trends to liven up your feed
We know perfectly well that you clicked on this article to find out more about social media design trends and get actionable tips on how to make your...
We know perfectly well that you clicked on this article to find out more about social media design trends and get actionable tips on how to make your social media feed hot, not read long intros. 
So, here we go! No preamble, just practical design from beginning to end:
Reasons why your social media designs need a trendy makeover every now and then
The 8 hot social media design trends that will get you more exposure and double your followers (probably) 
Best practices for implementing trends into your social media designs
All that spiced up with plenty of examples, actionable tips, and free templates. You don't want to miss a word of this article.
By the way, with VistaCreate, it will be easy to experiment with all the different trends you see, so you can try them out as you go and find the one you like best.
Why should your business keep up with social media design trends? 
First things first, let's find out why you should even bother paying attention to fleeting social media design trends. At the end of the day, it's a lot of effort for something seemingly so unimportant. 
Well, as adepts of great marketing and outstanding design, we're in a hurry to correct you: social media design is everything but unimportant.
54% of social browsers use social media to research products, and a huge part of them wouldn't consider purchasing from a brand whose page on social media looks dated, poorly designed, and, overall, unprofessional. 
So, it's imperative that you pay attention to your brand's social media appearance and the visuals you create to promote your products or services. Some other benefits of keeping up with social media design trends include the following:
You get more exposure. By creating trendy visuals for your social media pages, you increase your chances of getting noticed by the social media platform's algorithms (the combination of a trendy graphic and likes, saves, shares, and comments from the social media users) and, therefore, getting your post promoted to more users. 
You increase your reach. The internet is brimming with articles about social media design trends, hot marketing strategies, etc. All the good articles — such as ours — tend to illustrate their points with real-life examples. If your publications on social media live up to the standards, you can expect them to be included in such articles with credits paid where they're due. Free brand exposure, maximum reach — win-win situation!
You create a better image for your brand. When you keep up with the latest trends, you position yourself as a modern, agile brand, ready to accommodate for any changes. Moreover, you get a first-mover advantage and stand out from your competition. 
However, adopting every trend can actually do your brand more bad than good. At the end of the day, moderation is key: you need to adequately evaluate your needs and abilities, and only get on the bandwagon that compliments your business and lets you stay on-brand with your designs.
Top 8 social media designs trends to pay attention to [+ templates]
Now that it's apparent why you need to pay close attention to design trends when creating visuals for your social media, it's time to find out what's hot and what's not these days.
We've put together a list of the 8 most popular design trends on social media, included a whole lot of examples from designers and brands that use these trends in their marketing designs, explained how and who can incorporate each of the given trends into their social media marketing, and found perfect VistaCreate templates for you to hop on.  
Y2K aesthetics and the 90s nostalgia
(Source)
Being hopeful about the future has been particularly challenging in the recent couple of years. With COVID-19, a pending major economic crisis, and the threat of a literal World War 3 lingering right around the corner, for many, the future doesn't look very promising and happy. In order to remain sane, a lot of people are diving headfirst into nostalgia, reminiscing about the times when the sun shone brighter, the grass was greener, the Internet was slow and adventurous. When the world, overall, was a much simpler place. The end of the 90s and the dawn of the 21st century aka Y2K. 
The best thing about the Y2K-inspired designs is that using them can help your brand appeal to a wider audience. You get through to both older customers feeling nostalgic about the times when they were young, and younger customers heavily influenced by current pop icons (Charli D'Amelio, Olivia Rodrigo, Bella Hadid, Dua Lipa) reviving the funky trend of the past. It's pretty evident that people are excited about the whole Y2K aesthetic — otherwise we wouldn't have witnessed the return of iPod Shuffle and a colorful MacBook. 
Another thing about this trend is that it's very easy to hop on. It doesn't have many rules as Y2K designs are meant to be slightly chaotic, loud, and DIY-looking. Therefore, you don't have to worry about cleaning up your designs: messy is cool! 
Besides, it's likely that you already have an eye for the Y2K aesthetic, as all of the popular Y2K visuals and design elements come from familiar sources — films, music albums, MySpace pages, and other things of the not-so-recent-past. 
What are the key elements of this design trend? 
It's difficult to single out one set of signature elements intrinsic to this design trend, as Y2K and 90s nostalgia combines a wide range of different art directions — from gritty grunge, to funky Vaporvawe, to futuristic motifs, to a hot pink bubblegum obsession.
The most prominent colors, shapes, and forms of this trend include…
Sparkles and glitter
Bedazzled borders
Butterfly, heart, and star accents
Checkerboard patterns
3D effect
Computer glitches, old-school software visuals 
Large, chunky, bold, inflated fonts 
Overall, you should aim to make your designs as bright, fun, glossy, and lively as possible. Back in the day, minimalism was frowned upon! 
Who can make use of this trend?
This is a great trend for every company that wants to showcase their fun side, appeal to a younger audience, and come across as a youthful, somewhat carefree brand. 
Y2K aesthetic designs are particularly great for musicians, clothing brands, cosmetics brands, jewelry designers, etc. 
Check out VistaCreate's Y2K-inspired templates that you can customize and use on your social media: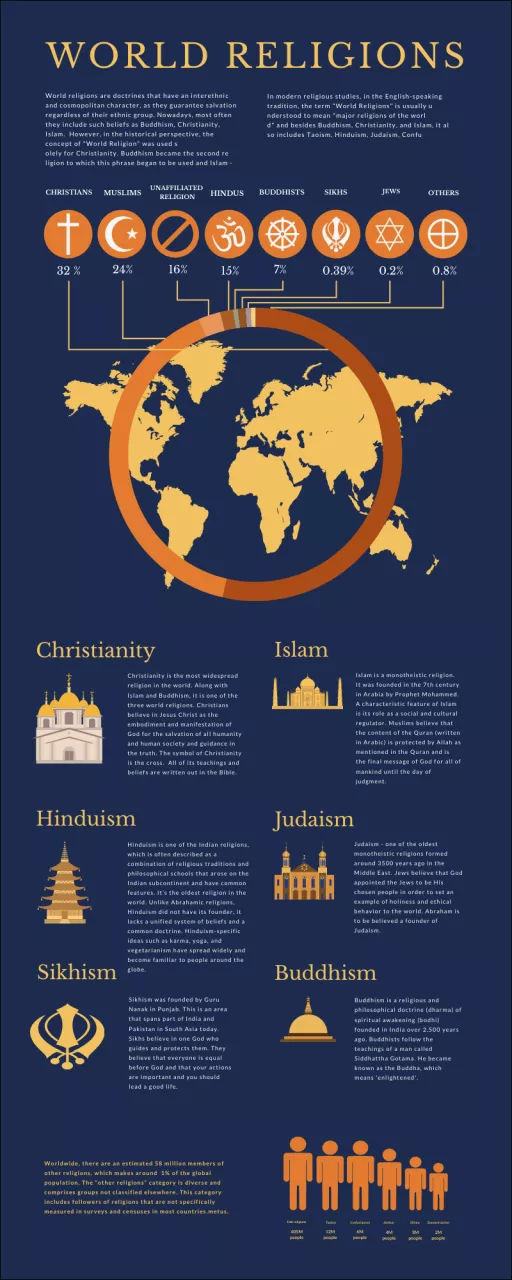 Trendy zine style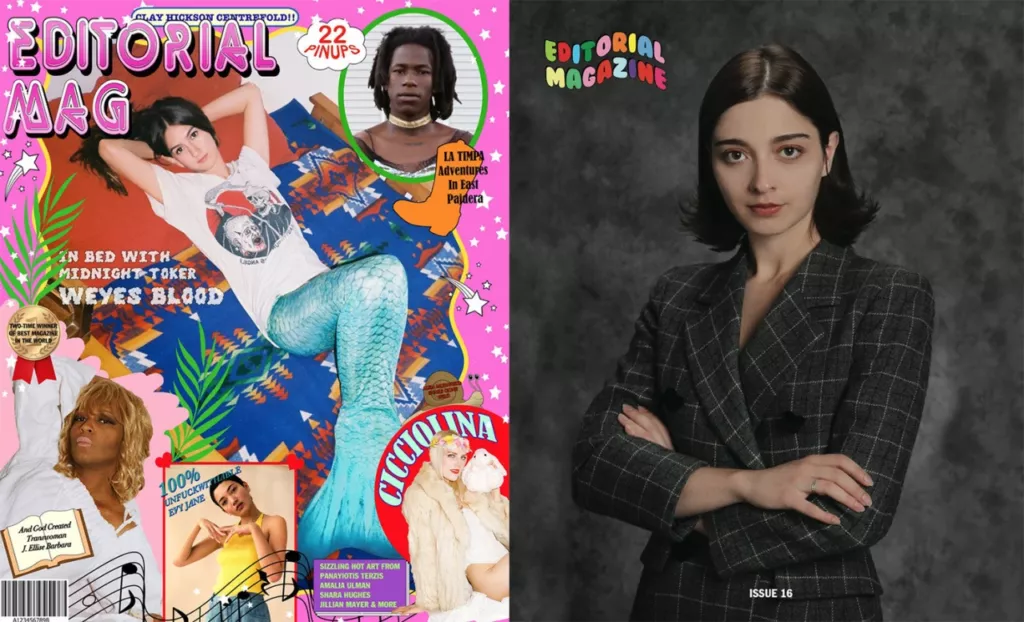 (Source)
Yet another thing made trendy by Gen Z are zines (pronounced as "zeens") — a hip alternative to mass-published mainstream commercial magazines. 
Unlike regular magazines, zines are non-commercial printwork produced in small, limited batches. They are crafted and bound in many DIY ways, such as photocopying, folding, and stapling pages into simple pamphlets. 
This DIY vibe is a zine staple that gets replicated in the digital format, too. A lot of modern social media pages of fashion-forward brands are filled with signature irregularities and imperfections of the risograph print. 
This aesthetic is particularly popular among younger audiences that value unconventional design decisions and handmade creations. This design style is catchy, which makes it particularly great for out-of-the-box infographics and social media ads. 
What are the key elements of this design trend? 
There isn't a single format of a zine, as they come in a variety of different styles. When searching the web for inspiration, you can come across collage zine designs, journal/sketchbook zine designs, comic zine designs, minimalist zine designs, photo zine designs, etc. 
Nonetheless, even if you do prefer one style over another, you aren't bound to only using elements intrinsic to your chosen zine type. There's such a thing as freestyle zine design that combines all the other styles in one. 
Here, however, are the most popular elements to help you create a social media design inspired by the zine style trend:
Wild, funky shapes
Playful fonts
Unexpected combinations of objects and stickers 
Contrasting hues
Who can make use of this trend?
This trend is great for tech companies, art schools, music labels, galleries, cafes and coffee shops, etc. 
The trendy zine style will work for you if you're trying to reach a younger audience, cater to the Gen Z market, and make a rather bold statement with your social media designs. 
Check out our collection of zine social media design templates: 
Gradient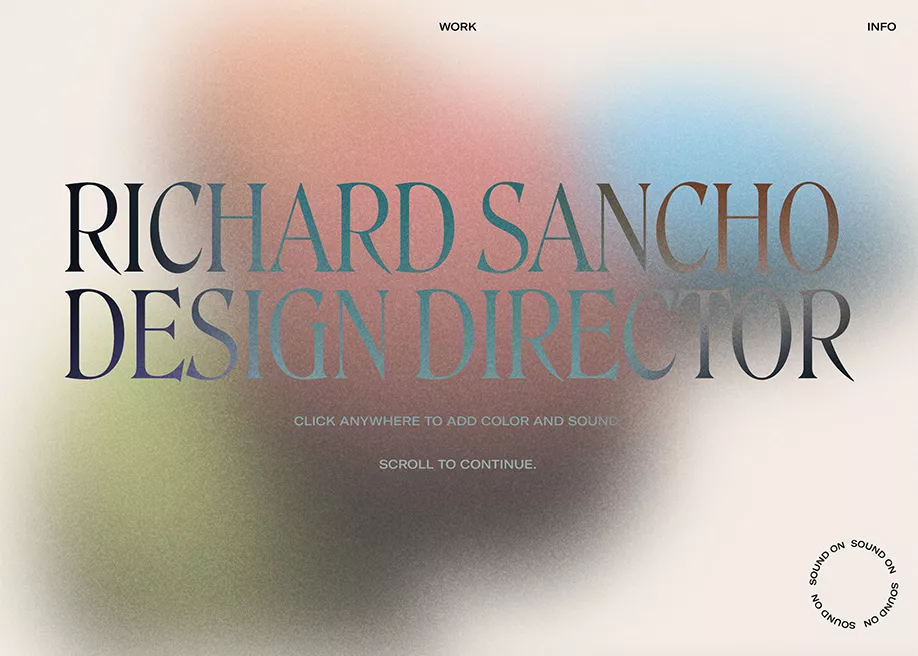 (Source)
It's likely that you've seen this trend on your Instagram feed: it's pretty much everywhere, and has been here for a while now. 
Nonetheless, we can't and we won't say that it's about to go out of trend. Why? Because of how simple, unobtrusive, and versatile this social media design trend is. It works for any and every situation, and can be your go-to solution for when you need a quick, yet effective and trendy design. 
The modern gradients trend is here to challenge the old idea of color mixing. Instead of opting for adjacent hues, modern gradients blend in the opposite colors, creating an eye-catching, daring visual. Think candy pink with scarlet red, or acid lime with soft lilac. It's all about that experimental look. 
What are the key elements of this design trend? 
Grit and grain
Bold colors
Combination of bright and pastel colors
Elegant, modern fonts
Thin lines
Geometrical shapes
This trend is particularly useful for outlining a key point or publishing a motivational quote on your social media. 
Who can make use of this trend?
This trend is extremely versatile: it doesn't matter what kind of business you run, you can easily adapt the modern gradient trend to your needs. At the end of the day, it's just a bunch of colors finely mixed together. 
Here are a couple of ready-to-use templates by VistaCreate:
Lots of sticker
Stickers as a part of the Y2K design trend were so popular that they became a trend themselves, too. 
As the name of the trend conveniently suggests, stickerbombing refers to the practice of spicing up your designs with lots and lots of funky stickers— outlined photos and brightly colored shapes.
When it comes to the Stickers trend, there's no such thing as subtle or monochromatic. You gotta be as loud and bold as you possibly can, with combinations of contrasting colors, juicy hues, and bold serif fonts.
Not to be Captain Obvious (wow, I feel like such an Internet boomer referencing this out of all things), but the most prominent element of this design trend is… Lots and lots of stickers.
On top of that, you can never go wrong with:
Bold sans serif fonts
Loud hues
Combinations of neon colors and black or white
White outline
Who can make use of this trend?
Just like the modern gradient trend, stickerbombing is a design almost every business can use in their social media marketing communications. At the end of the day, it all boils down to the imagery you use in your stickers: you can make them as funky or as reserved as your business calls for. 
Besides, you can also choose between fun object stickers, wild shapes, or simply outlined images to either tone your social media designs up or down. 
Speaking of the latter… You can create a sticker out of your own image in a couple of seconds with the help of VistaCreate's Pro Sticker Maker feature.
You can turn any photo into a sticker by adding a colored outline (you can customize its shape with the help of brushes and choose the color you want, too!) in a matter of a couple of clicks:
Or, alternatively, if you don't fancy turning any of your own photos into stickers to partake in this social media design trend, you can always customize one of our templates:
Retro maximalism
(Source)
The 90s and 00s aren't the only eras people obsess about. These days, it seems like pretty much every period in history was more vibrant and promising than the present, or so it appears. Designers can't help but tap into people's ever-growing nostalgia and reintroduce the over-the-top designs from the 60s and 70s.  
Retro-inspired media content is very liberating — it doesn't chase formality and works well for informal announcements of all kinds. 
What are the key elements of this design trend? 
Everything and more are the only two principles of the Retro maximalism design trend. People are tired of clean, minimalist designs that have been inhibiting social media feeds for the past several years. They want an explosion of colors, an explosion of feeling, and a visual they can keep on exploring before they scroll down to the next post.
Retro maximalism is all about offering your social media followers sensory overload, in the best way possible.
Some of the most prominent elements that facilitate this include:
Cartoonish characters
Muted bright colors 
Color Blocking 
Lack of whitespace
Saturated imagery
Who can make use of this trend? 
This trend will be particularly on-brand for businesses in the clothing niche, event agencies, marketing agencies, entertainment companies, etc. 
If your brand has any connection to the 60s or 70s — in any sort of way, directly or indirectly, — you can leverage the benefits of Retro maximalism in your social media designs. 
Check out the templates VistaCreate has to offer:
Modern scrapbooking 
(Source)
Yet another trend that calls for maximalism and nods to the culture of the past is scrapbooking. Super popular among teenage girls, scrapbooking was a way to present even the most boring information in an extraordinary way. 
This trend continues the love for collages and oozes creativity. If this is something your brand wants to be known for online, make sure to give this social media design trend a try. 
What are the key elements of this design trend? 
Modern digital scrapbooking is exactly the same as the traditional one. For it to look good, you need:
Lots of texture
Combination of contrasting colors
Multi-layered images
Collaging 
Pressed flowers, paper cutouts, washi tape, and photos with Polaroid frames
Handwritten and vintage fonts
Who can make use of this trend?
This trend is great for all the brands that want to add a little bit of a romance to their social media. Moreover, it works really well for all the brands trying to stand out from the crowd when it comes to presenting the most basic information. 
The industries that could benefit from the modern scrapbooking trend are film, restaurants, event businesses, etc. 
Use the modern scrapbooking trend to showcase your social proof and share client reviews with your audience on social media. 
Here are a couple of VistaCreate templates that you can use:
UI digitalism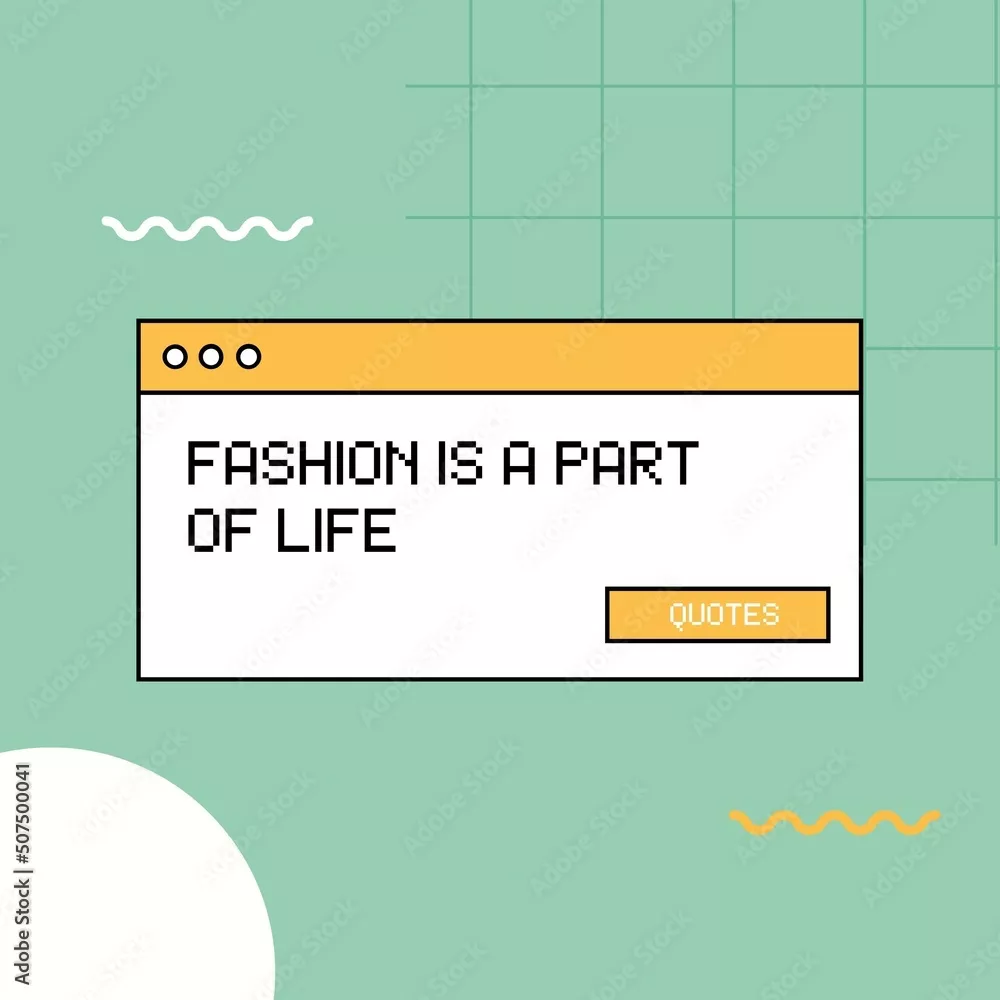 (Source)
Finally, a trend that doesn't reminisce of the past and looks to the future – UI digitalism. 
This social media design trend encourages designers to use website interface elements to create art — and, in our humble opinion, that's quite a sick combination! 
The main source of inspiration for this trend is the aesthetic of cyberspace: flat shapes, clean lines, and neutral colors (with a splash of neon here and there). 
What are the key elements of this design trend? 
If you want to create a UI digitalism design for your social media, simply examine the interface of your device and you'll find all the elements you need there:
Flat shapes
Cursors, search bars, hamburger menus, buttons, etc.
Simple sans serif, monospaced, and modern serif fonts. 
Clean lines
Neutral colors
Occasional splashes of neon colors
Who can make use of this trend?
The UI digitalism trend is fool-proof, and it's here to stay. It's a reflection of how deeply rooted our connection with the digital realm is, which is applicable to pretty much any business. If your company uses technology of any kind, is associated with IoT, crypto, or the cloud — this is the trend of you.
And even if not… You can introduce your audience to the Metaverse by taking baby steps. Here are a couple of VistaCreate templates for that:
Futurism and 3D imagery
(Source)
And if you're neck deep in the Metaverse, you might want to leap towards more futuristic social media design trends such as 3D imagery. 
Acknowledge rapid advances in technology and push boundaries with your social media designs. Create a multi-dimensional, futuristic effect by pairing surreal, 3D shapes with everyday imagery — the Metaverse will welcome you once you do that successfully!
It's fun, hyper-modern, and very cool. 
What are the key elements of this design trend? 
When creating designs within the framework of this social media design trend, your best companions will be:
Metallics
3D shapes
Chromatic, holographic finish
Bold fonts
Who can make use of this trend?
The futurism trend is great for anyone who wants to wow their audience, stand out from the competition, and be known as a forward-thinking, modern, unconventional brand. 
As a rule of thumb, these designs are more difficult to create, so they're better suited for slightly larger companies with skilled in-house designers. 
Alternatively, you can use VistaCreate's ready-made, trendy templates; check them out!
Wrapping up
8 social media design trends later, it's safe to say that you're almost ready to liven up your feed and boost your profile. However, if you want it to be a success rather than a total flop, you need to remember a couple more simple rules:
Keep up with the latest trends
It's amazing that you got this far reading this article — you already know way more than an average marketing designer. Unlike some of them stuck in 2016, obsessing over playful typography, minimalist logotypes, and motion, you know that those trends are last season. 
But if you don't regularly update your knowledge of current social media design trends, you risk creating dated designs and going viral for all the bad things instead. Don't do it! 
Know your brand, know your audience
Not all trends are applicable to your particular brand. In fact, it's safe to assume that only a couple of trends will go well with your brand. The rest of them are likely to not be greeted with much excitement from your social media followers.
It's totally fine: all audiences are different, and all of them have their own preferences, including design. 
If you want to leverage the benefits of hopping on one or several social media design trends, you need to make sure that your audience will perceive it well and understand the hype around it! 
Don't be afraid to experiment
When a trend becomes too trendy, it stops being trendy. 
When many brands start using the same old formula for creating their social media designs, a once creative idea turns into a cliche. You no longer stand out from the crowd; you are the crowd. 
If you want your designs to stay unique and hot even after everyone clocks it, you need to experiment with the trends you adopt. Alter them ever so slightly, customize the templates you use, etc. 
Mix and match
You shouldn't use all the trends at once — it can quickly get messy. 
However, you also shouldn't limit yourself to just one! You can see which trends overlap, and mix and match several trendy elements to create a powerful social media design. 
Here are a couple of examples:
(Source)
Stay on-brand 
Finally, no matter how trendy you want to be, you must not let the trendy visuals overpower your brand. Trends should compliment what you already have, not shape it. 
So, even if you do implement one of the design trends in your social media visuals, you need to make sure that they come with a twist: stay on-brand, in line with your regular visuals, color consistent, and all that!