Print Christmas postcards: Add some fun to your holiday marketing
No matter how extensive your Christmas marketing is, there is always room for creativity, fun, and an extra occasion to promote your brand. Today,...
No matter how extensive your Christmas marketing is, there is always room for creativity, fun, and an extra occasion to promote your brand.
Today, we're going to talk about physical Christmas postcards and how sending one to your leads and customers can boost your business in the upcoming year.
Read on to find out more about printed Christmas postcards, the messages to use in them, how to design one, and where to print Christmas postcards (with a special discount code).
Why should your business send printed Christmas postcards? 
Although the world is rapidly shifting into the digital realm, the popularity of physical experiences remains consistently high. 
This is particularly apparent during the winter holiday season, when more and more people value sentimental gestures, reconnect with their families, spread joy and love, and cherish years-old traditions. That's what the Christmas spirit is all about!
Christmas is filled with tangible attributes: Christmas trees, Christmas ornaments, Christmas gifts, and… Christmas cards! 
Indeed, even though the majority of holiday marketing takes place online nowadays, a heartwarming postcard sent on Christmas can go a long way and help you build a robust relationship with your customers.
Here are a few notable benefits of including printed Christmas postcards in your Christmas marketing campaign:
It helps your business stand out from the competition. While it's a rather widespread practice sending Christmas postcards, a lot of companies don't. You don't want to miss out on an opportunity to further build your relationship with your audience and differentiate yourself from your competitors. 
It helps you put a face to the name. Digital Christmas marketing is excellent. But unfortunately, intangible campaigns can often come across as detached and faceless. On a family-oriented holiday like Christmas, you want to humanize your brand to the max, and a physical Christmas postcard is great for doing that. 
It can help you raise brand awareness. If you manage to come up with a stunning design, there's a high chance that your Christmas card will make it online — people love sharing thoughtful gifts from brands on social media.
It allows you to reach a wider audience. In the ideal world, all recipients love their Christmas postcards so much that they frame them and hang them on the wall. Don't cry about it, though! People recycling their festive mail can do your business a huge favor. If you manage to design a branded Christmas postcard so beautiful that people want to regift it, you can reach an audience beyond your leads and existing customers. A win-win situation! 
It can be a great last-minute Christmas activity for your business. Although Christmas is already almost here, you still have a chance to print your own Christmas postcards and elevate your festive marketing. As long as you act as quickly as possible, you'll be safe — it's okay for mail to be a bit slow and come in after Christmas is already over. 
Not convinced? Check out our article on print marketing for even more reasons why your brand should care about investing in printed marketing assets.
What to write on your Christmas postcard
When you're confident that you do, in fact, want to invest in printing Christmas postcards for your leads and customers, there's yet another challenge to overcome: the choice of a festive message to put on your postcard. 
In your wishes, you can be as eloquent or brief, as formal or informal, and as specific or generic as you want. At the end of the day, it's your Christmas postcard and it should be reflective of your specific business.
Nonetheless, there are some must-have elements no Christmas postcard would be complete without:
The recipient's name — it's essential to make your Christmas postcards as personalized as possible. Ideally, you should add some info specific to your relationship with the card recipient, but adding their first name will be an excellent place to start. 
A laconic "Merry Christmas" or "Happy New Year" — the recipient of your Christmas postcard should be able to identify what's in front of them instantly.
A "thank you" — use Christmas to express gratitude to your audience. At the end of the day, you wouldn't succeed without their trust and support; let them know you appreciate it. 
A heartfelt wish — depending on your relationship with the card recipient, congratulate them on the winter holidays and wish them a couple of nice things. 
A signature — let the recipient know who sent the Christmas postcard. You can either make it hyper-specific and include the sender's name or a slightly more generic "X team."
Some examples of wishes to feature in your print Christmas postcard include…
Let the new year be even more productive and successful than the previous one. 
Keep up the good work!
Stay blessed in the new year, you deserve it!
May this good cheer last throughout the year.
During this time of year, we take time to reflect upon the good things we have… like our partnership with you. We appreciate working with you and hope that the holidays and the coming year will bring you happiness and success.
This holiday season, we're appreciating your loyalty and looking forward to moving into the New Year together.
We are extremely grateful to those who have made our success possible. It is in this spirit that we say thank you and send our best wishes for the holidays and New Year.
➡️ For more holiday greeting ideas for your Christmas postcard, check out VistaPrint's article.
How to design a perfect Christmas postcard
When it comes to print Christmas marketing, you have two options:
Make your Christmas postcards as personalized as possible, reflect back on the relationship your business has had with a particular customer throughout the year, and make plans for the year to come; or
Focus on creating professional-looking, stylish Christmas postcards.
It's critical to wow people. 
Otherwise, you won't be able to leverage the benefits of print marketing. 
The first option is always a success, but it's rather time-consuming and expensive. If you want to achieve results quickly, you should place your bets on the design of the Christmas postcard you're looking to get printed. 
Here are some things to consider when designing your very own Christmas postcard…
On top of that, if you want to get the most out of printing a Christmas card for your customers and leads, you need to make sure you create a branded Christmas postcard design. It's essential that you incorporate your brand colors, patterns, fonts, and brand logo.
Luckily, with VistaCreate's Brand Kit functionality, it's easy. You can upload all your branding elements to your VistaCreate account and access them from the editor. 
Adding your logo or brand colors to your design project takes a split second!
But if you don't feel like designing a Christmas postcard from scratch, don't worry… We've got you covered! 
VistaCreate also offers plenty of template options when it comes to free Christmas postcards to print.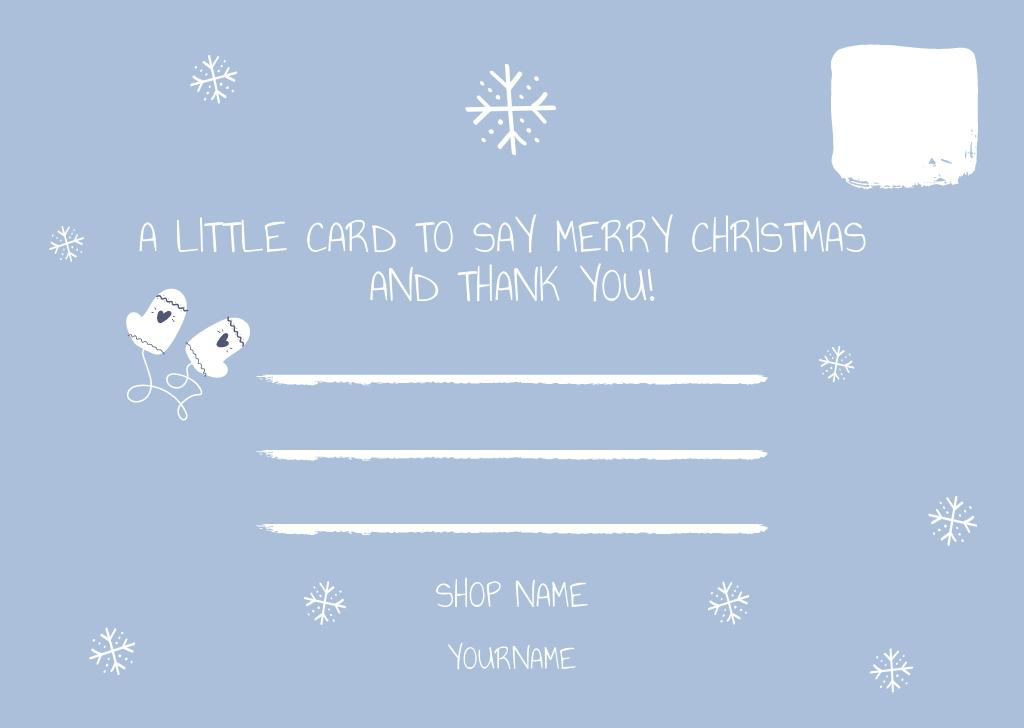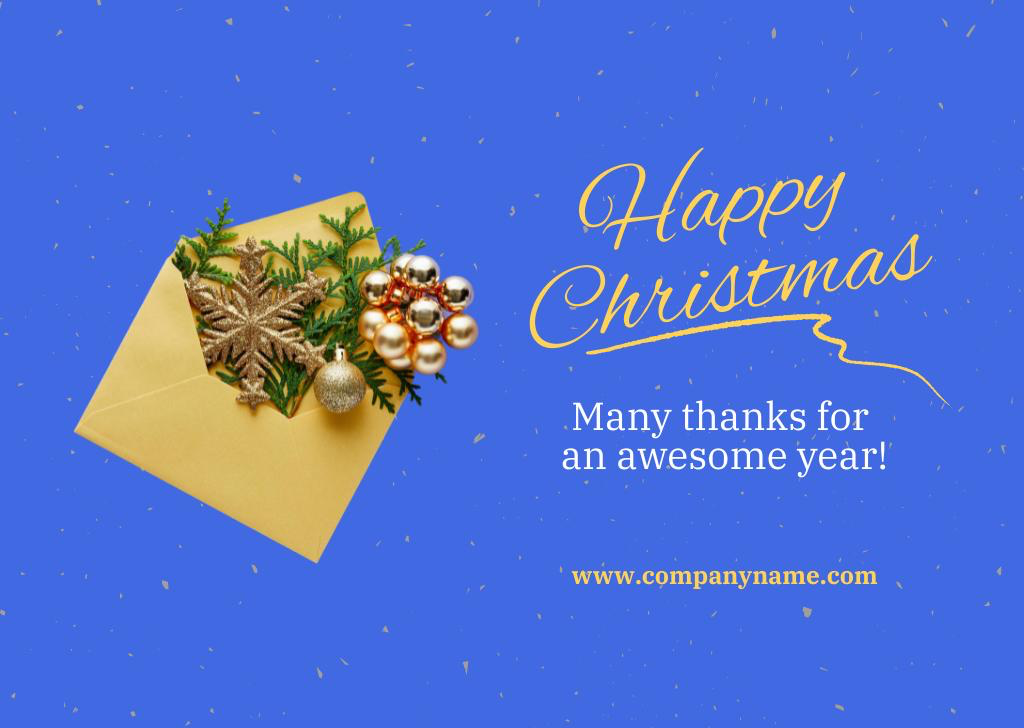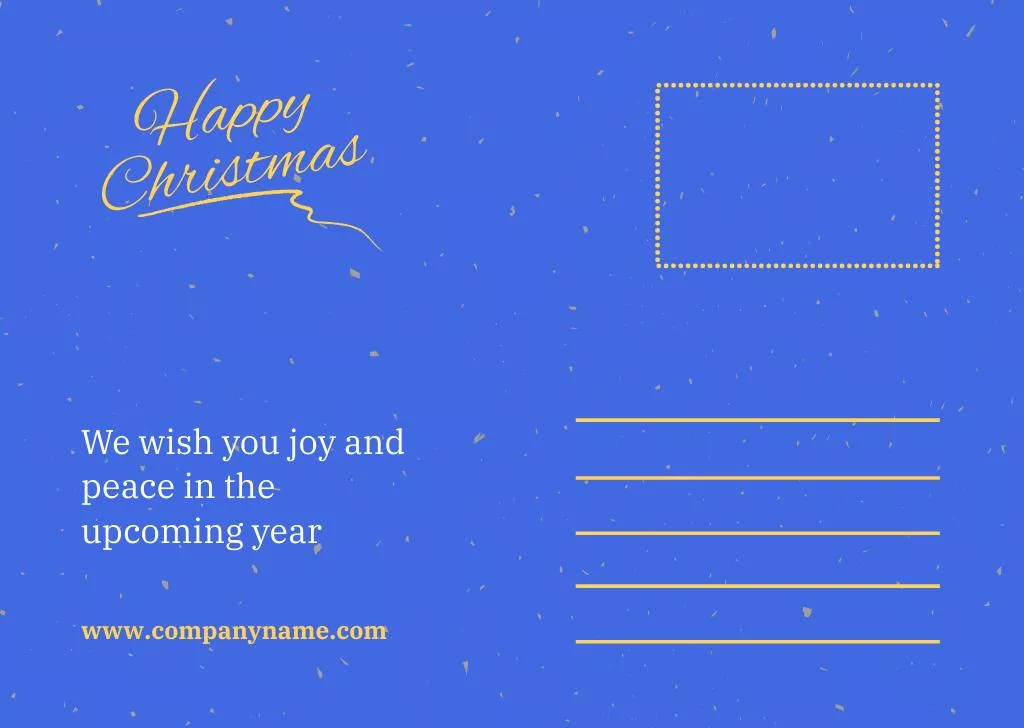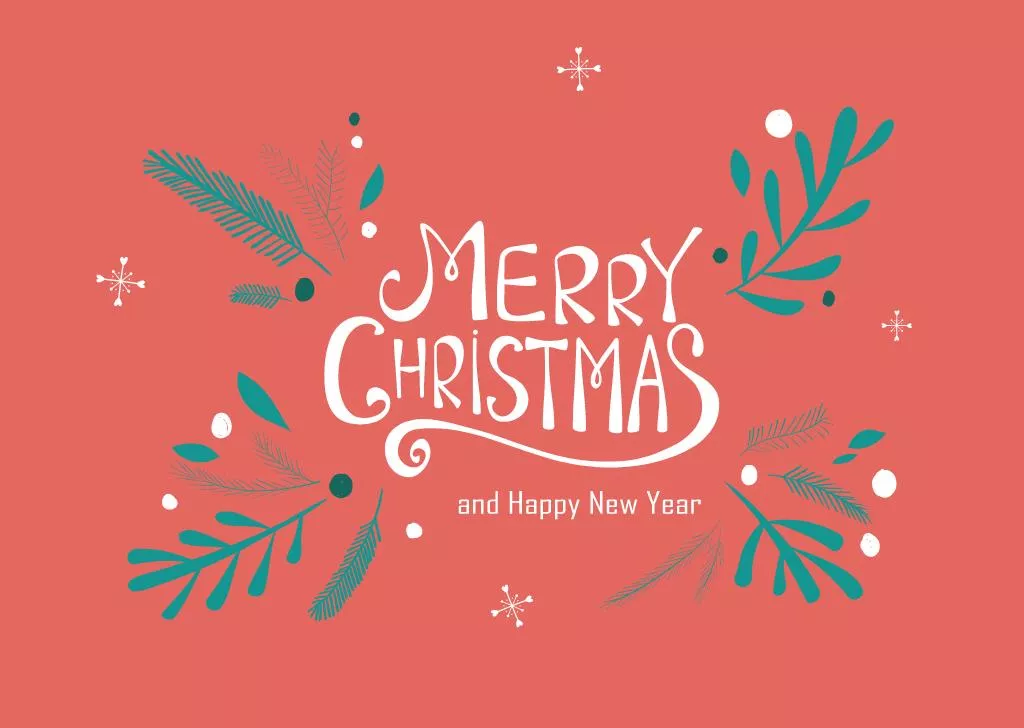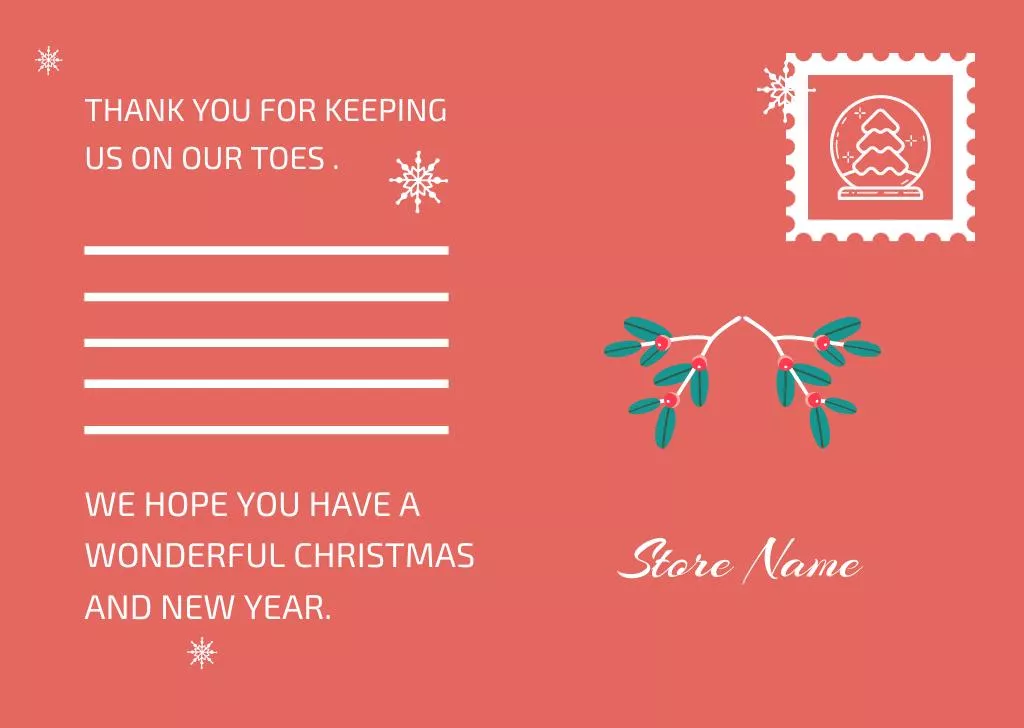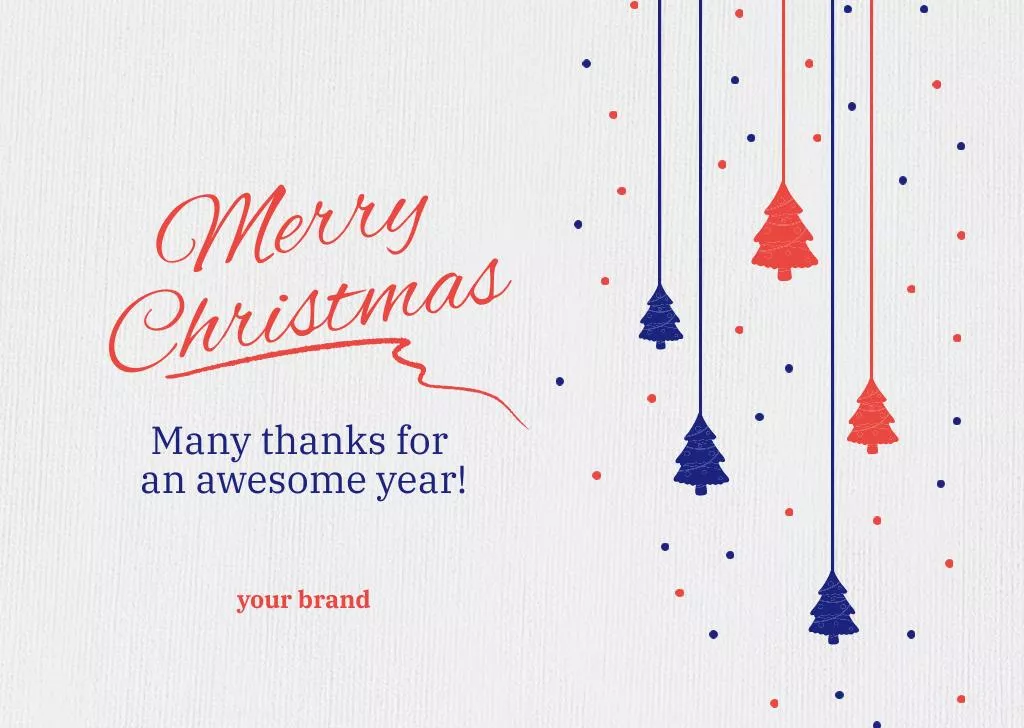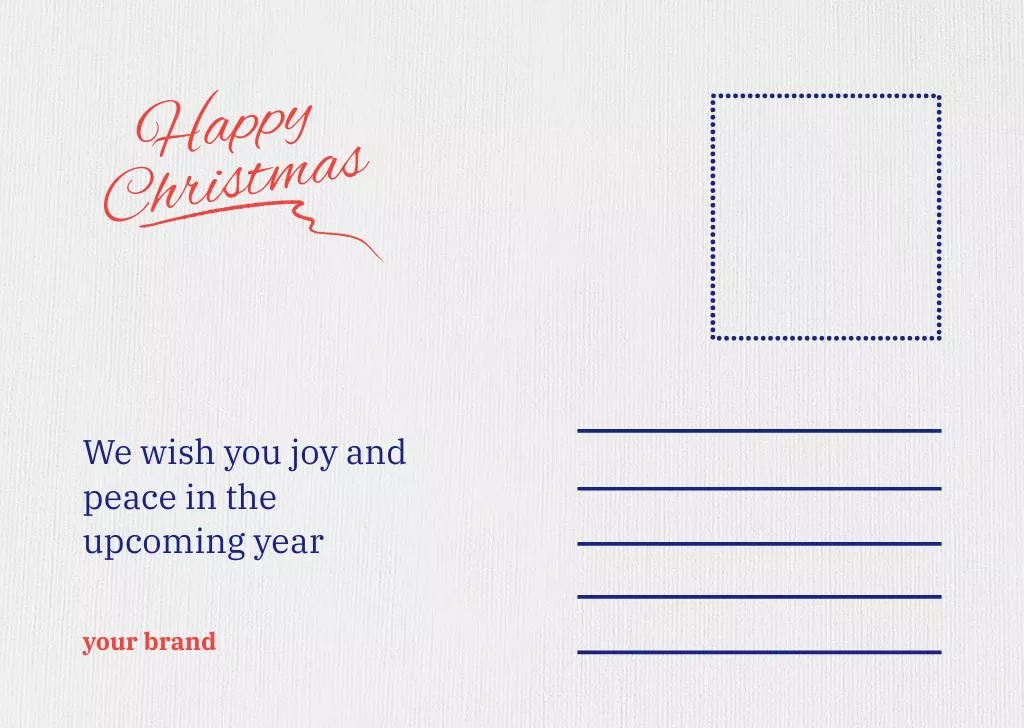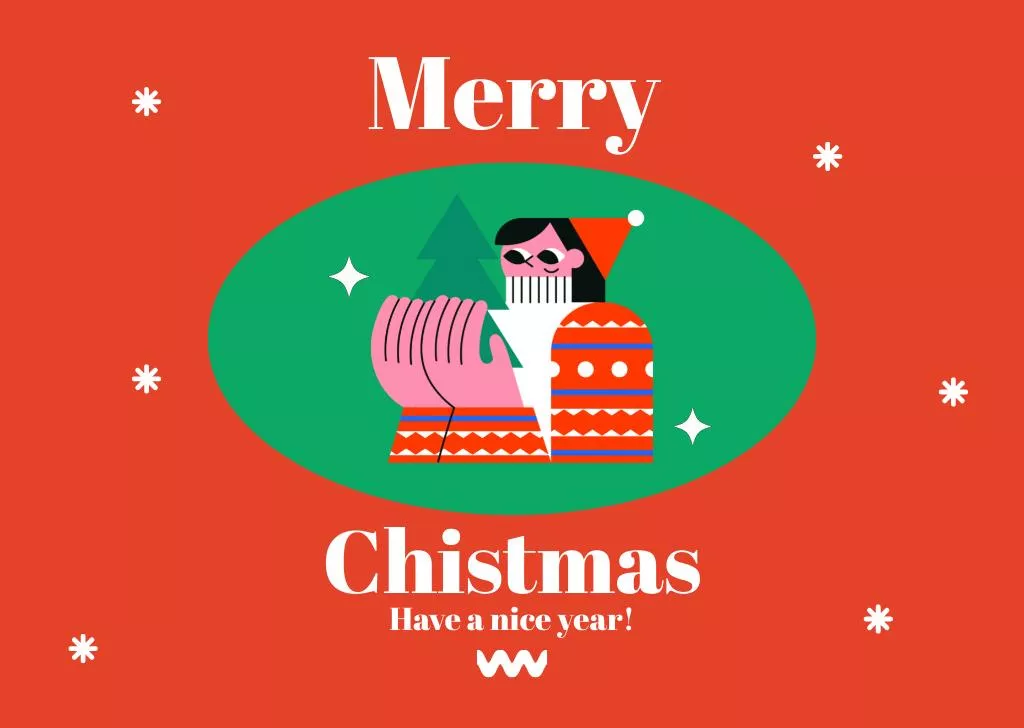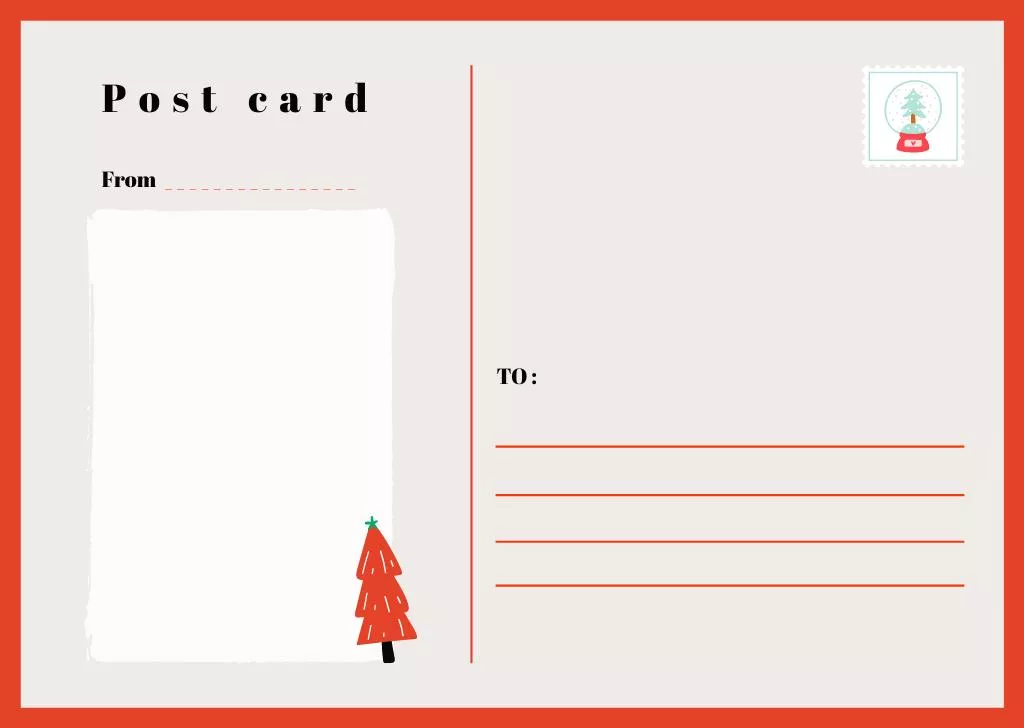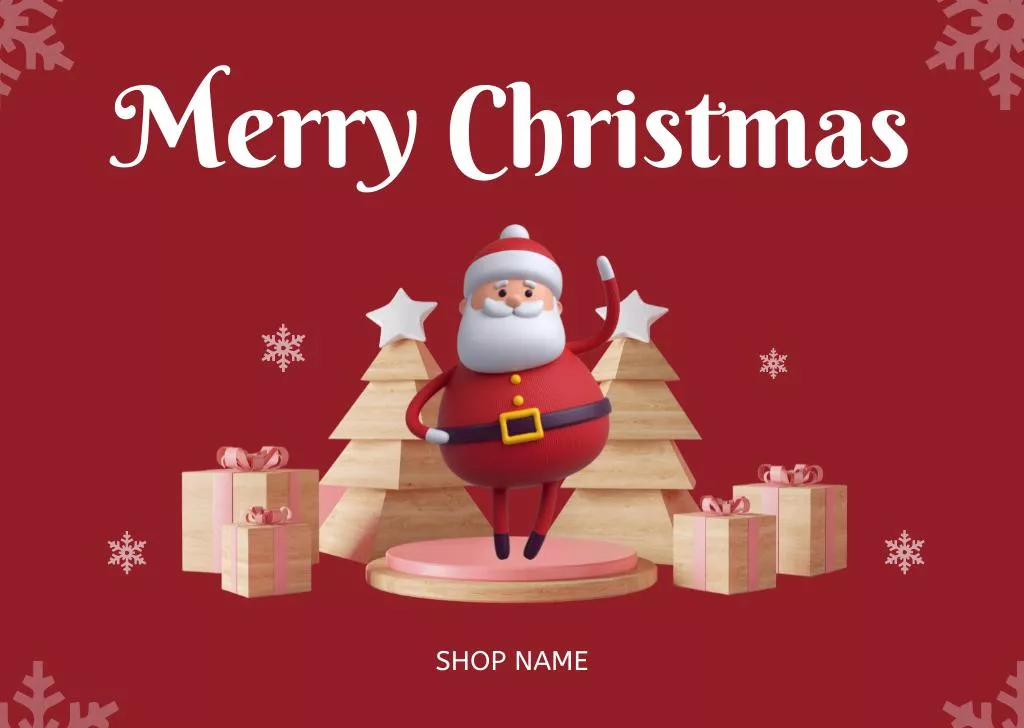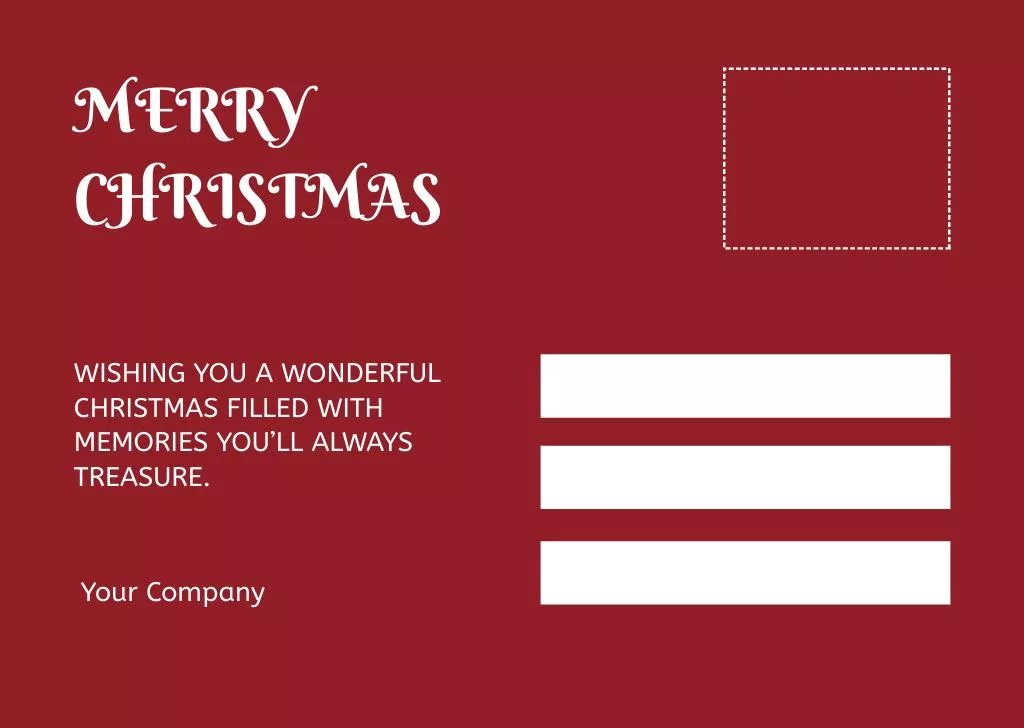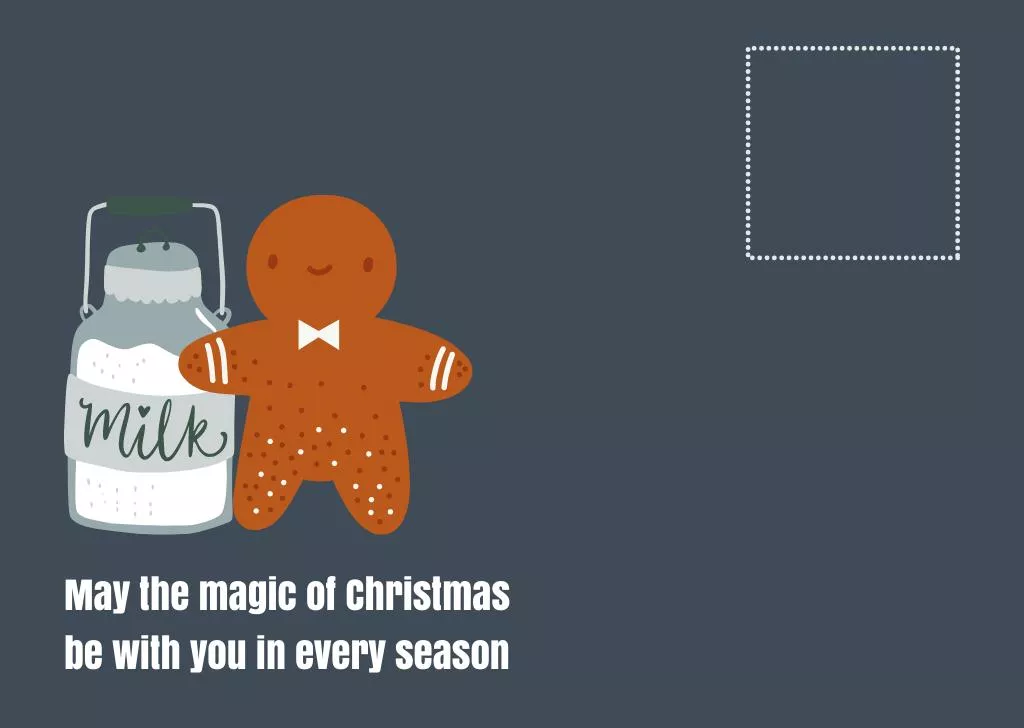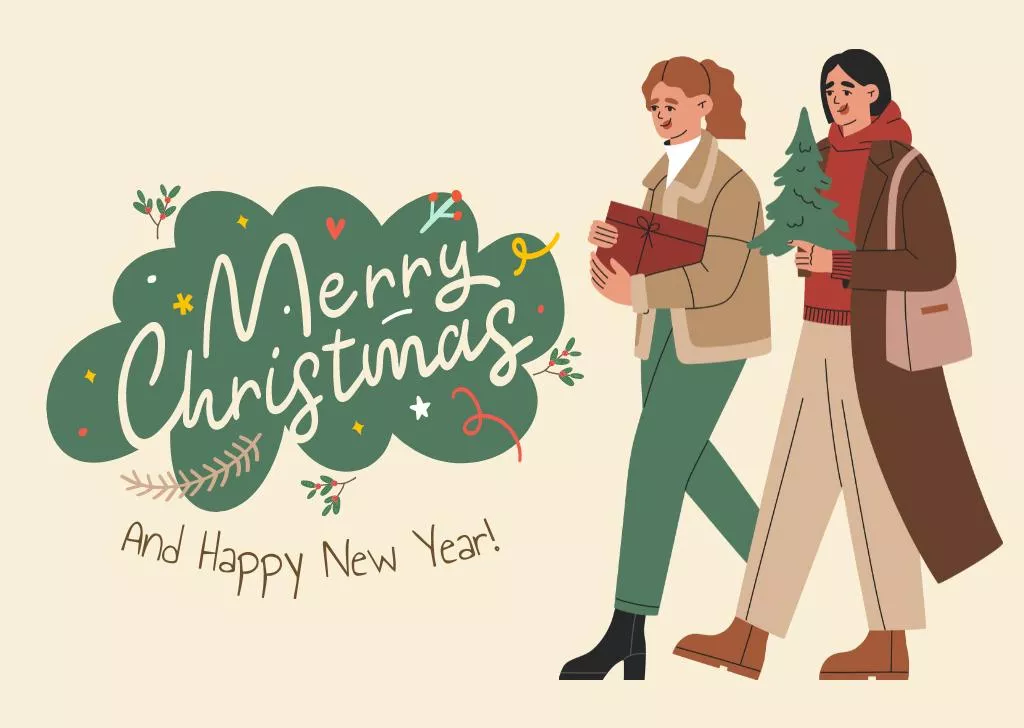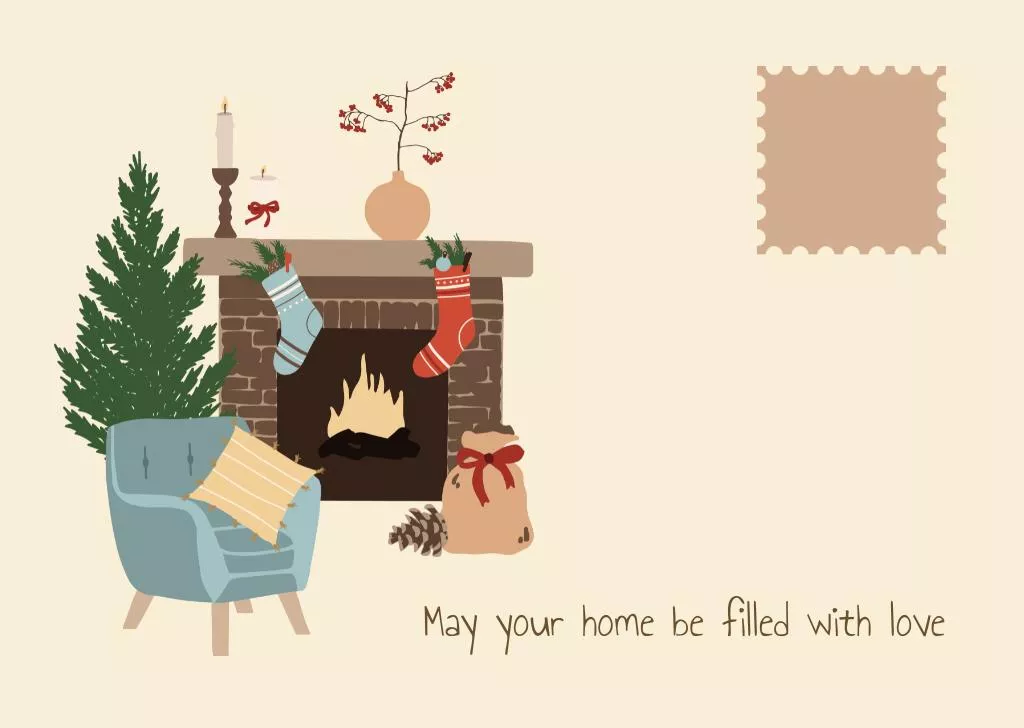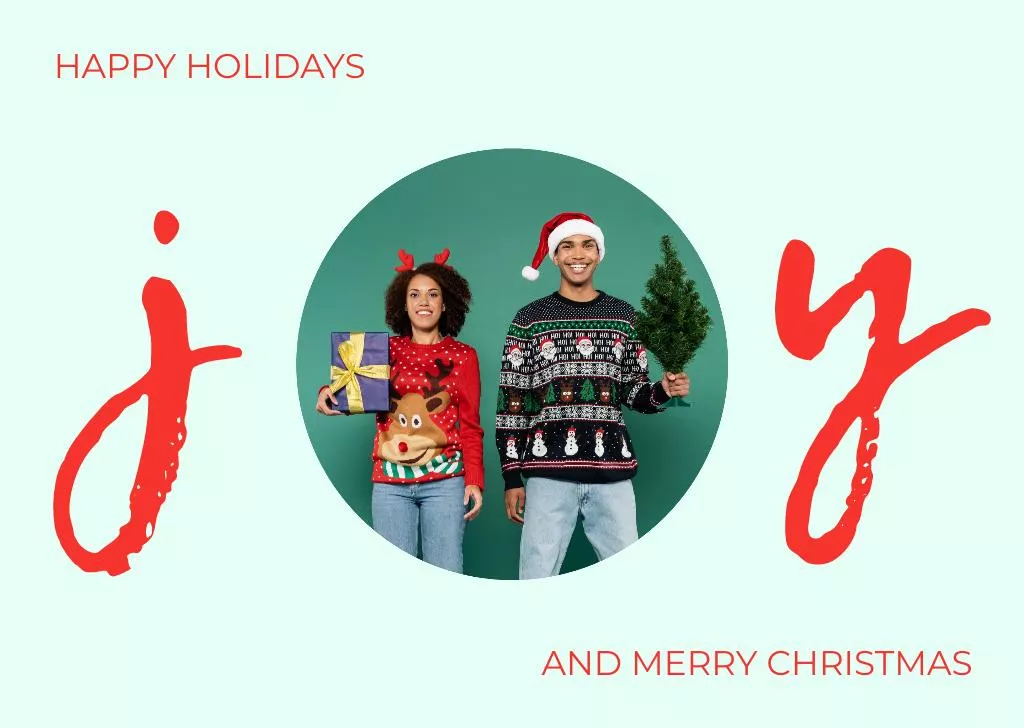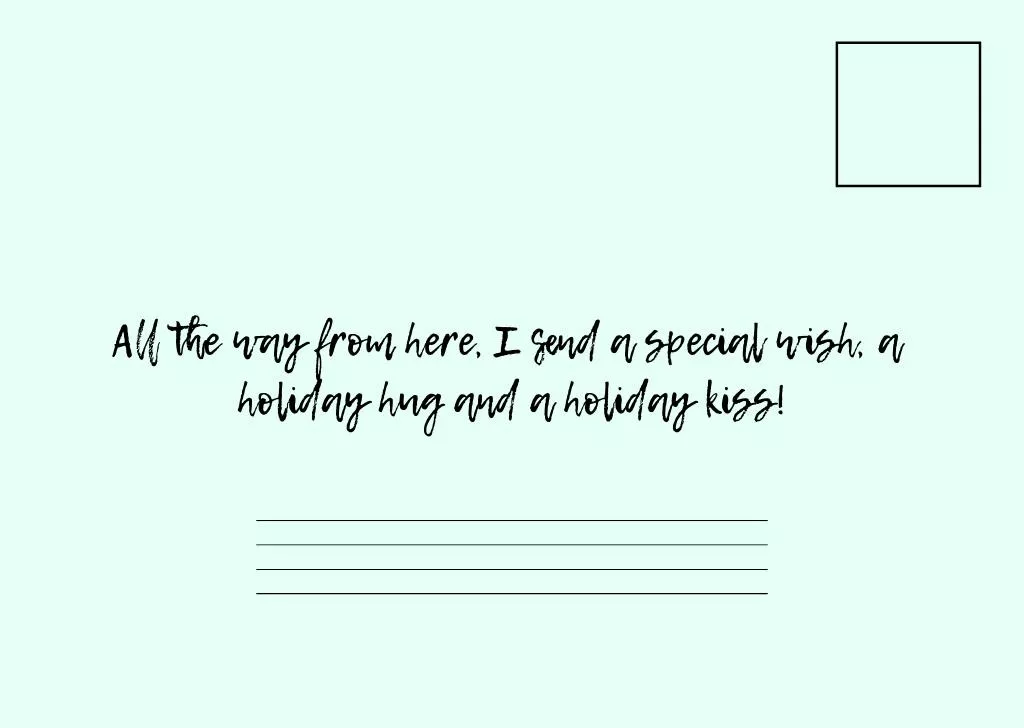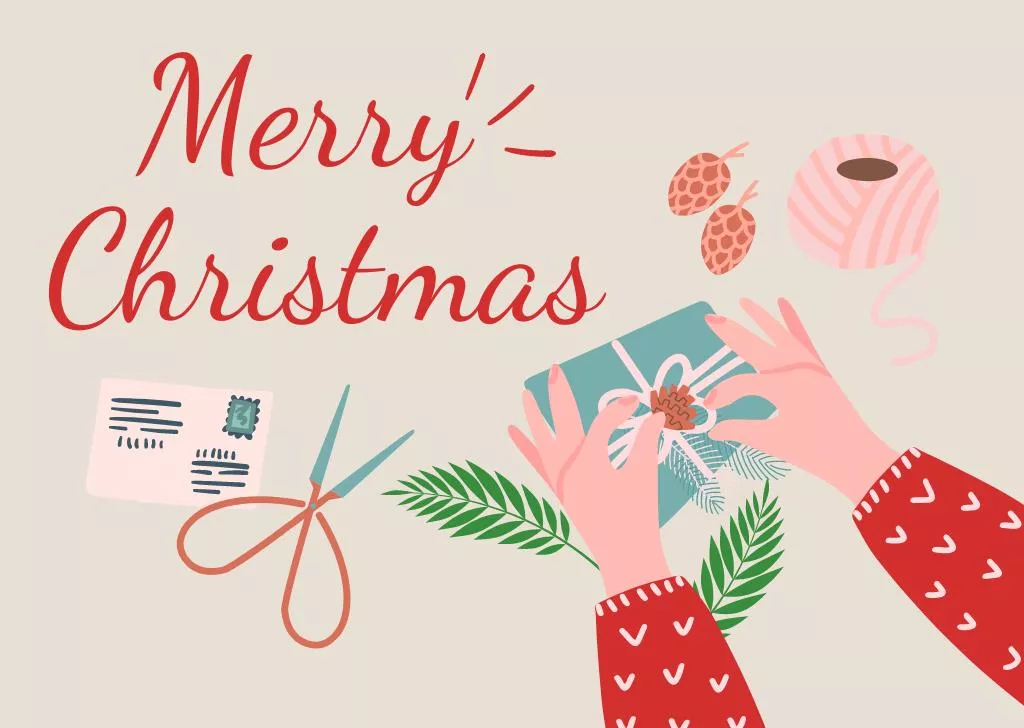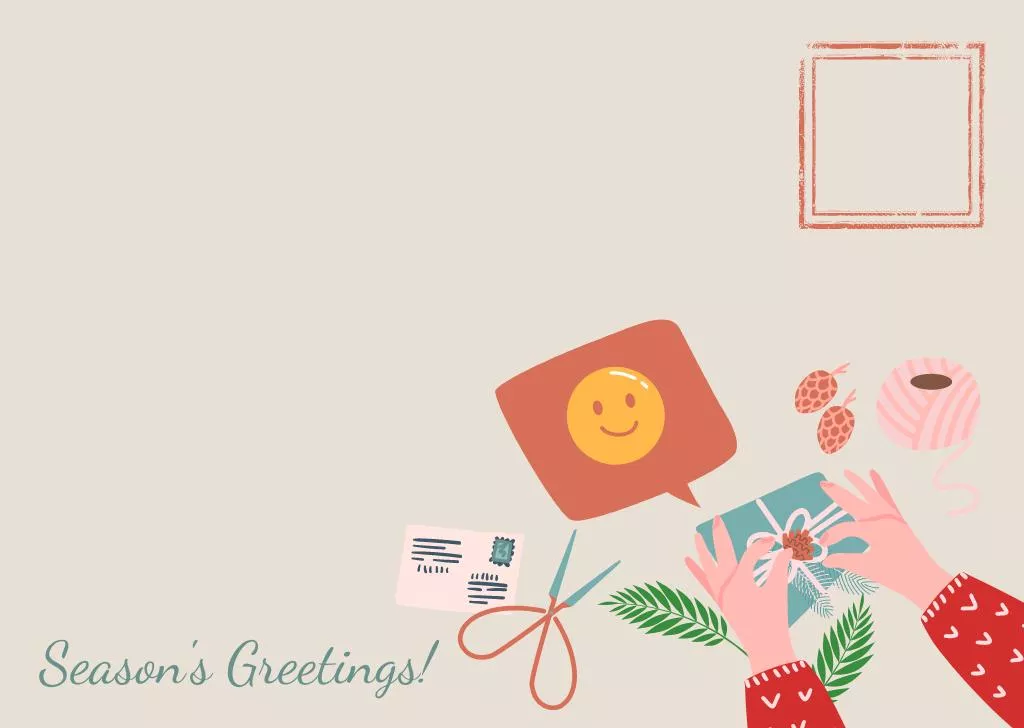 Explore more free Christmas postcard templates
All you need to do is pick a template you like from our vast library, customize it to meet your specific business needs, and send the designed postcard off for print through VistaPrint.
Best place to print Christmas postcards
VistaPrint is the best place to print Christmas postcards — it's affordable, quick, and always produces high quality results. Besides, you don't have to leave the VistaCreate editor to place an order. 
To do so, press on the Print online button at the top right corner:
Check all the pages you want to print, and double-check that…
Your text is clear and legible
Everything is within the margin space
All the info is accurate
All the images are clear
After pressing on the "Add to cart" button, you'll be taken to the VistaPrint website. There, you can finalize your order and apply the promocode VISTACREATE to get 15% off (valid through January 15, 2023).
➡️ Look for more VistaCreate promocodes here.