6 graphic design trends in 2022 that didn't get enough attention
Every year, publications rush to scrap together trend reports. We wanted to get with the trends! But with our very own article. There's such...
Every year, publications rush to scrap together trend reports. We wanted to get with the trends! But with our very own article. 
There's such an overwhelming amount of information on graphic design trends, it almost feels like there's no space for fun and spontaneity. We've searched near and far for some more hidden, lesser-known graphic design trends from the designers' community. 
But who are we kidding? Many trends circulate the web and get recycled by brands and individual designers. The list we have for you definitely didn't get enough attention this year. We're bringing some of those trends to light to briefly summarize what they're about. 
Lastly, each graphic design trend includes a breakdown of whether your brand needs the trend. At the end of the day, we always want quick solutions – so here goes a very brief article on the top graphic design trends this year, along with some tips for you and your business. 
From the top. 
6 graphic design trends to try in 2022
1. 2D x 3D = ?
What happens when you combine 2D and 3D design? Something quite innovative, but by far not new in the world of graphic design. 
If we look at innovations, "Yes I'm a Designer" brings up an example of the Netflix series Arcane, where the creators combined illustration and 3D renders. They had digitally painted backgrounds and other textures and graphical tools used to create 3D effects and characters. 
If you take a closer look, it's hard to tell if it's concept art and illustrations, or 3D animation. That's when the magic happens – knowing how to combine the two for unique graphic design works.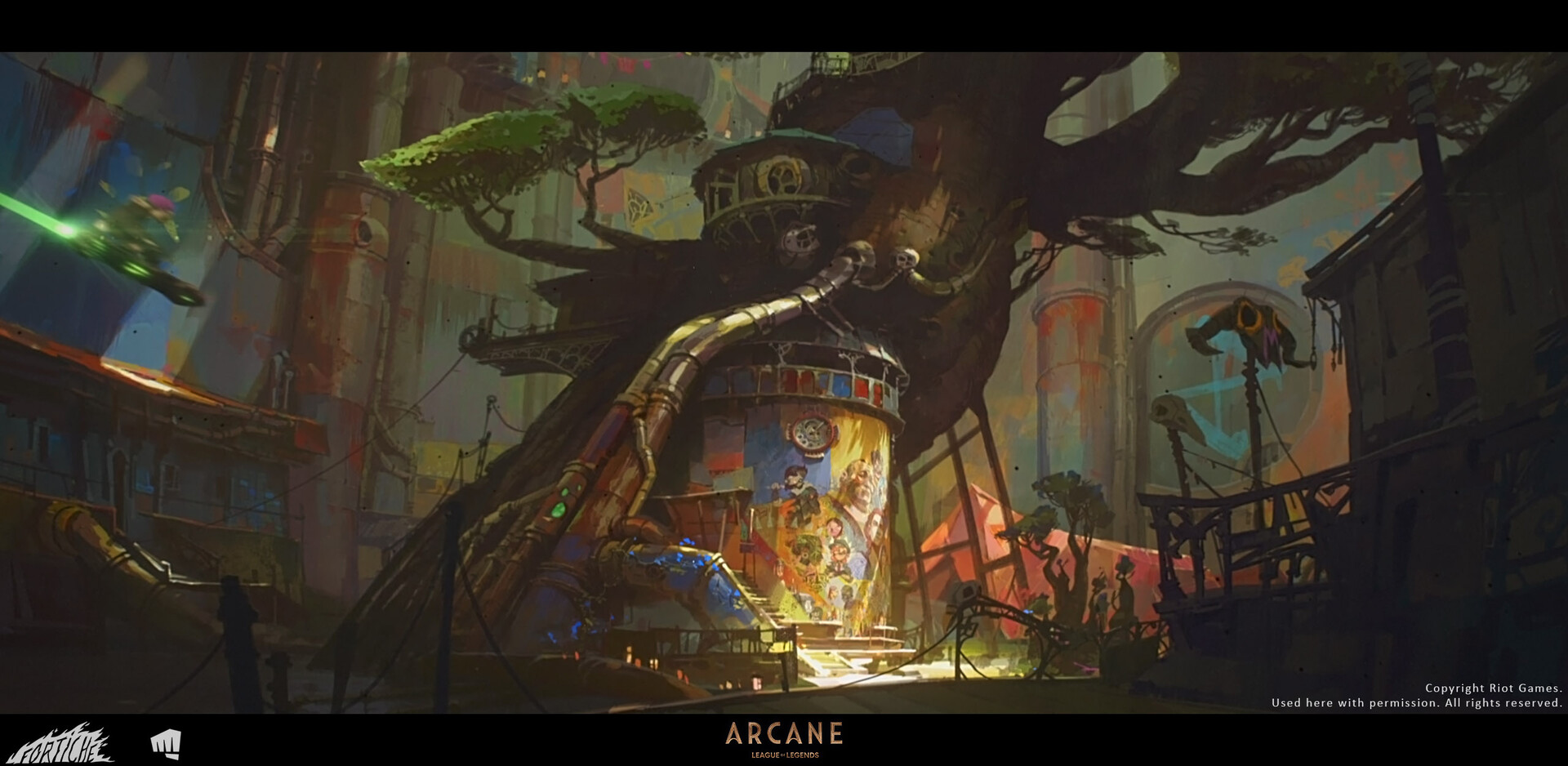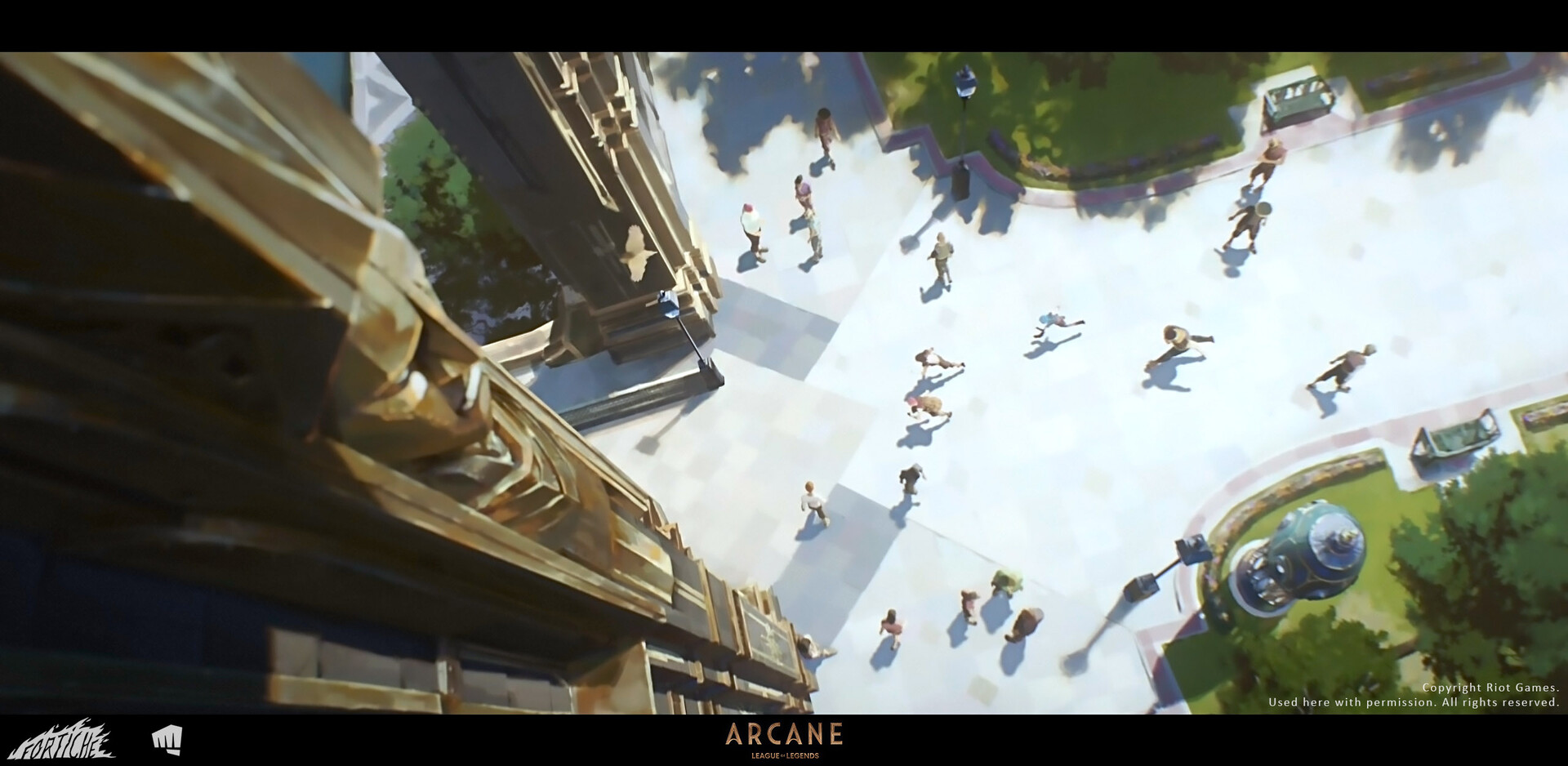 (Source)
(Source)
(Source)
Does your brand need this trend?
Mixing 2D and 3D in a mashup design requires a very experienced designer. If you've got one on your team, this trend is one to test and try. This is especially true if you work in entertainment, or a business that deals with artistic content.
2. Centerstage: Crypto art and NFTs
Once a JPG file was sold for $69.3 million. Yup, just a fact. 
The influence of crypto art and NFTs is undeniable in the art world, but it's gone on to influence the graphic design as well. 
It's not a visual trend, but rather a movement that is changing the art that is produced around the world, including designers and illustrators. 
What makes them unique? A combination of trading cards, stock marketing, cryptocurrency, and digital art. 
Another great thing is that by turning work into NFTs or minting it, you can always prove you're the original creator. There's no middle man. Even Behance has a separate section for NFTs now! They're here to stay, and they're changing how creatives 'think' about their artwork and what they choose to produce.
Understanding NFTs requires a proper market study though. We recommend reading this article.
(Source)
(Source)
Does your brand need this trend?
It's definitely one to research! But this trend is perhaps more applicable to other designers and people working in the creative industry. Should you launch a campaign about NFTs, watch for the subtle influences on the market and which visuals circulate the intricate web of NFT art.
3. You're so art deco
Hello again, art deco! This movement began in the 1920s, influencing many movies, artists, and of course, graphic designs. 
What's different from this year's art deco trend? Instead of focusing on natural motifs and decorative elements as with the original movement, the focus is on industries and machines. 
Very "Great Gatsby", if you will. 
This year's movement is not entirely art deco though, but a fusion of a couple of movements. You'll see lots of designs with sophisticated, fine lines, geometric shapes, and symmetry. 
Line art becomes an important element across projects, especially in animated films. Art Deco references even echo in some intros on Netflix (maybe Netflix should be the trend setter here!)
(Source)
Does your brand need this trend?
Yes! There's nothing better than some throwback graphic design stylistic to draw inspiration from for your next campaign. This one is safe to try for anyone that's fond of sophisticated designs. 
4. Monochromatic Design
Good old black and white! In 2022, the graphic design trend making waves is all about using pure color monochrome. This doesn't strictly mean black and white, but rather using different shades of the same color as well. 
This is great with branding as monochrome designs allow you to add emphasis with a secondary color. 
Monochromatic designs are easy on the eyes and look really modern by default.
(Source)
(Source)
Does your brand need this trend?
Yes, please! Not only is it easier to execute than some of the next trends, but it's also incredibly powerful if you want to highlight messages in a different color from your monochrome hues. 
5. Going all out with maximalism
"Less is more", right? Not with this trend. 
Maximalism is the polar opposite of minimalistic designs, where you're a bit overwhelmed visually (in a good way). 
It's about being bold and colorful with more color, more art, and more decoration. You'll notice that even though there's a lot going on in the designs, a sense of unity holds them together. 
The trend of More is More, or maximalism, creates a sense of organized chaos, but the chaos that makes sense. 
Mind that this graphic design trend is one for the true professionals that can avoid steering towards tacky. By far, maximalism as a trend is not just 'mashing together colors and elements'.
(Source)
(Source)
(Source)
Does your brand need this trend?
To be used with caution. Maximalism is a kind of trend that's potentially a hit and miss. If not executed to the highest of standards, your designs are just going to look really off. 
6. Fonts with hidden messages
Behance referred to this trend as "Fonts with a Twist". We're talking about typography that breaks some established rules – a letter might be twisted, bigger, smaller, upside down, in a different color (or simply not there). 
This is a clever move on a designer's behalf as repeated over and over, these types of fonts result in a pattern, and this pattern can have hidden messages for the viewer. 
Pretty clever, huh?
(Source)
Does your brand need this trend?
Pay a designer to do this right, and you've got a winner! Any brand can greatly benefit from landing pages that really stand out with very bold typography. If you manage to have a designer on the team that can play with fonts this way, we'd highly recommend trying it. 
Psst… here's where to look for graphic design trends
Every year, Behance puts together a wonderful report with excellent visuals and examples from their creative community. That's one to keep an eye on. 
99designs also puts together a yearly report with their community of designers. 
Always keep an eye out for Muz.li and their report on graphic design trends because they gather the best projects around the web. 
And of course, you can always keep up with the VistaCreate blog for a quick recap of what's happening in the design world. Subscribe to our blog for more, or jump onto VistaCreate to come up with your first designs if you feel particularly inspired!