Graphic design trends 2023: 35 modern templates you need this year
Every January, design influencers and trendsetters gather at a round table to decide the graphic design trends the rest of us will meekly follow in t...
Every January, design influencers and trendsetters gather at a round table to decide the graphic design trends the rest of us will meekly follow in the coming year.
Wait-wait-wait! That's not how it goes. 
If separate people were dictating the trends, we'd have no problem ignoring their suggestions. But graphic design trends reflect the state of the sociocultural landscape; they stem from what humankind is focused on at the moment and extrapolate it.
So, you kinda need to keep up with them and incorporate them into your projects if you want to stay relevant. 
Gathering predictions from their global community of professional freelance graphic designers, our colleagues from 99designs by Vista put together a marvellous report exploring all the different design trends that will reign in 2023. 
We read through the report and picked our favorite trends to share them with you. Then, we decided to give you the upper hand and compiled a curated list of free design templates that follow these trends. Just pick the ones that resonate with you and customize them away!
Free modern design templates on the Mysticism trend 
As we mentioned previously, design trends are usually directly connected to current sociocultural trends. Throughout 2022, people were expressing more and more interest in spirituality, mindfulness, mysticism, occult practices, astrology, numerology, and the rest of otherworldly experiences. 
So, there's no surprise that in 2023, the mass obsession with divination of all kinds manifested itself in graphic design. 
Without a doubt, the mysticism graphic design trend isn't for everyone. 
Businesses in specific industries and niches, such as finance, banking, science, and medicine, may not be able to use mysticism-inspired design templates to create their marketing visuals. There are certain connotations associated with the visuals that define this trend; you need to take that into consideration. 
➡️ Make sure you know the meaning behind different symbols before incorporating them into your designs! 
But this doesn't mean you have to pass on mysticism. At the end of the day, you don't have to dive into this aesthetic head first — you can just borrow some of its signature elements:
Fine lines
Natural hues and muted earthy tones
Ethereal patterns and textures
Imagery of moons, stars and meditative faces 
Cursive fonts and thin typefaces 
Your homage to this trend can be subtle and co-exist with other, more prominent design styles.
🔥 VistaCreate Pro Tip: Use the free collection of objects in the VistaCreate editor to find appropriate symbols for your mystic designs. 
We've handpicked a few shining examples of what this trend can look like — check out our free modern design templates:
Free modern design templates on the Reimagined Risoprint trend
The next trend from 99designs is Reimagined Risograph. 
Risograph — a printing technique invented at the end of the last century in Japan — has been influencing the world of design for a while now. 
In 2023, the risograph is getting a makeover. Today, professional graphic designers are drawing inspiration from obvious imperfections of the vintage printing technique to add depth to their digital visuals. 
Some of the most notable elements of this design trend that you can find in our templates are…
Grainy textures
Contrasting colors
Simple minimalistic shapes
Double exposure
Take a look at our selection of free modern templates that tap into the 2023 Risoprint design trend: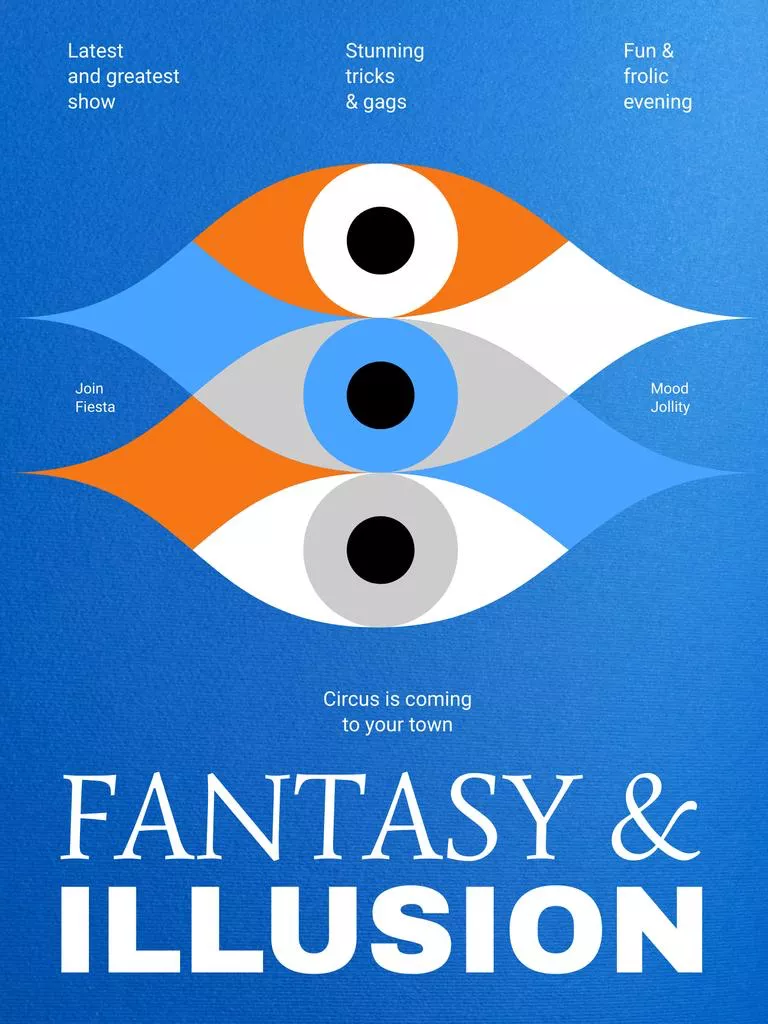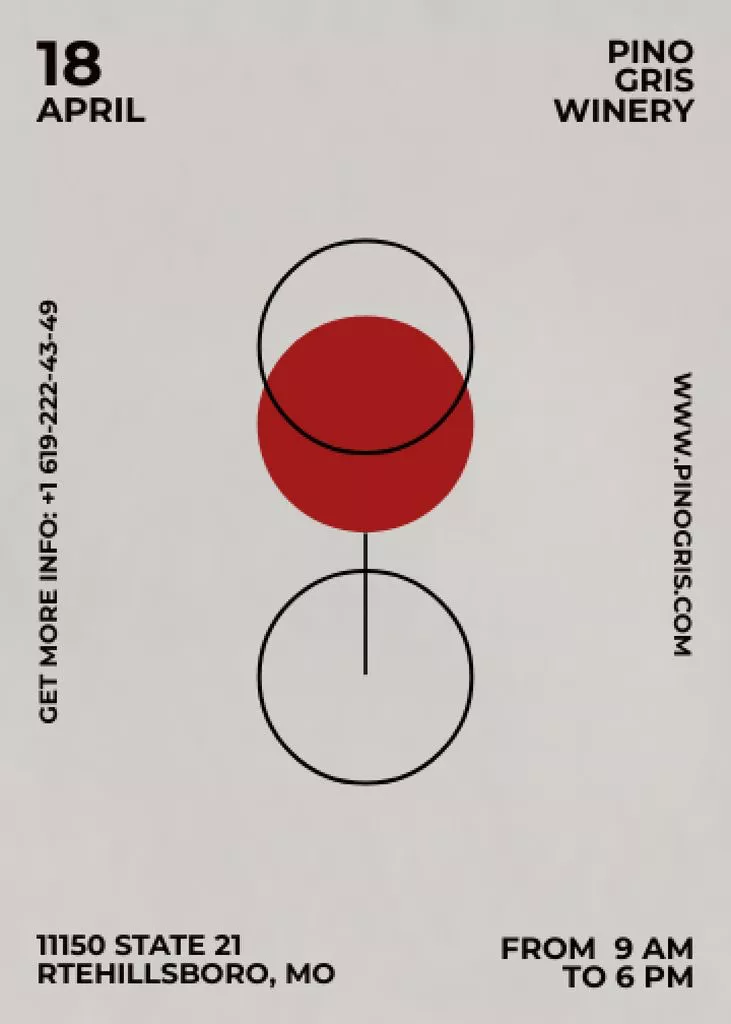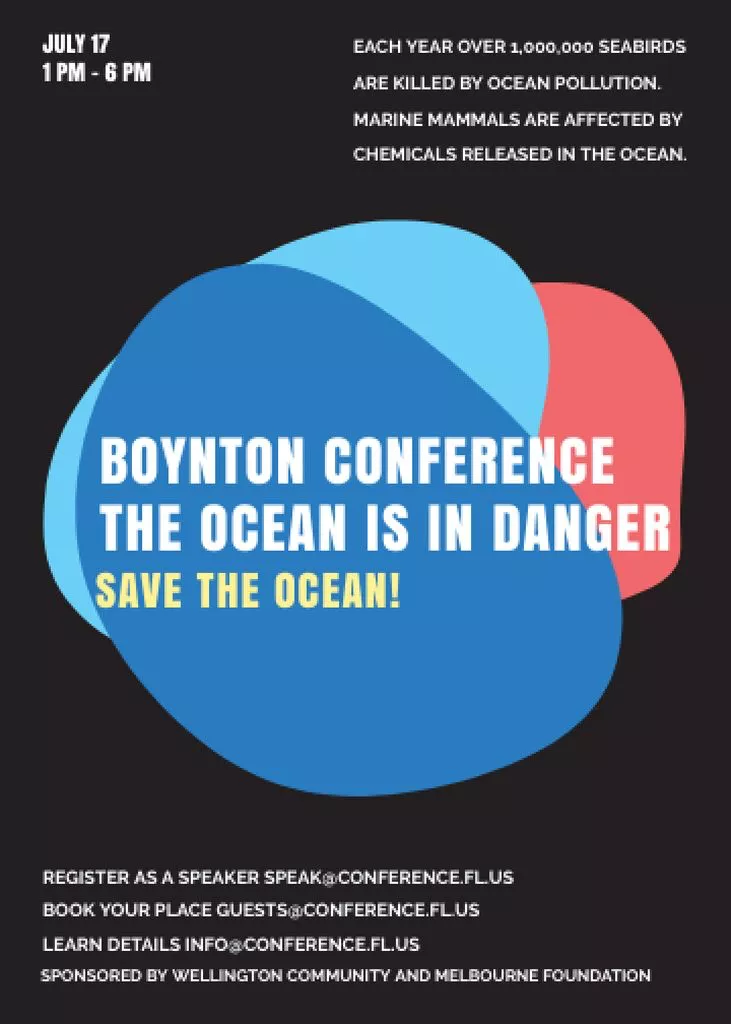 Free modern design templates on the Punk Revival trend
In 2023, many people — and brands — are channeling their rebellious side and going against all kinds of rules. Seeing the rise of the punk revival design trend, we can come to the conclusion that design rules will be overlooked, too. 
If your core brand values are freedom, creativity, bravery, and edginess, you might want to hop on this bandwagon and include the following in your designs:
Chaotic collages
"DIY" elements: scribbles, graffiti splashes, handwritten fonts
Disregard for the principles of visual hierarchy
Bold, often mismatched fonts
Loud, contrasting colors
According to our colleagues from 99designs, with this trend, the more, the merrier. Don't be afraid to get a little messy with your design projects; it's expressive! 
You can see how it's done in our free customizable design templates…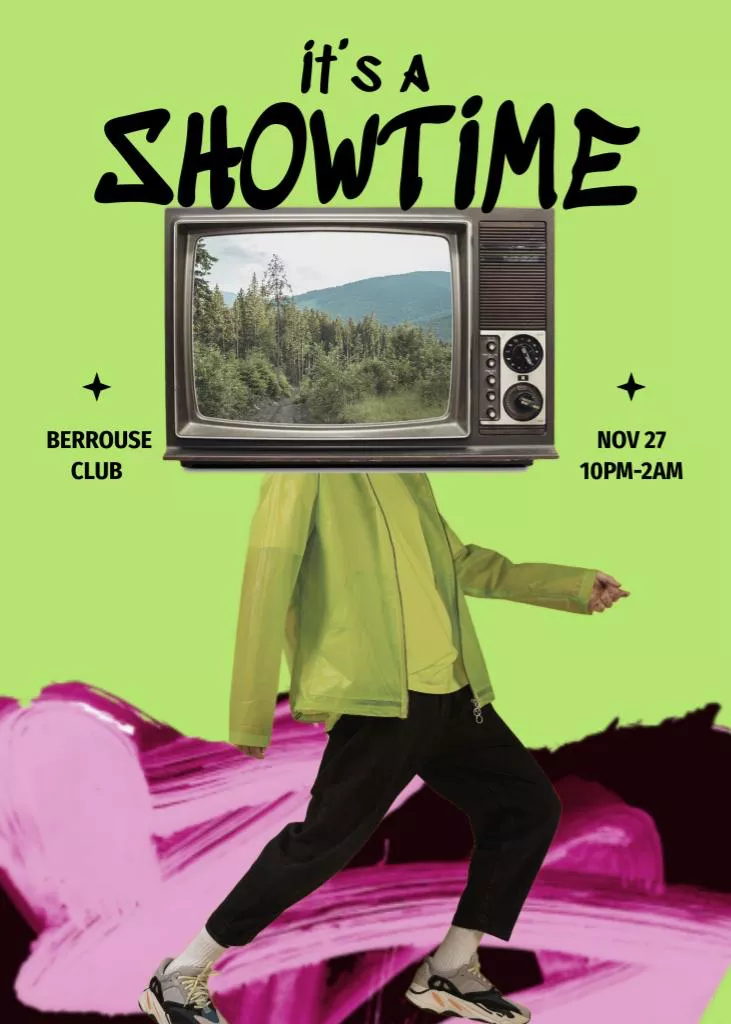 Free modern design templates on the Retro Line Art trend
Trends come and go, sometimes, with a 50-ish year lag time. There's something ultimately comforting in reminiscing about the old days and drawing inspiration from them. 
According to our colleagues from 99designs, in 2023, the designated trend from the past that is having its moment in the present is the retro line art. 
The businesses that will benefit the most from our retro line art design templates are those with a more laid-back, humorous, fun vibe. The reason for this is the signature element of the style — cartoonish imagery and funky characters. 
Some other notable visuals many retro line art fans include in their design projects are…
Uber-bright colors (thanks to the simplicity of the drawings, vivid colors don't overwhelm the viewer)
Starburst stickers
Oval borders
Inflated fonts
Here are a few free modern templates to get you started with the retro line art trend: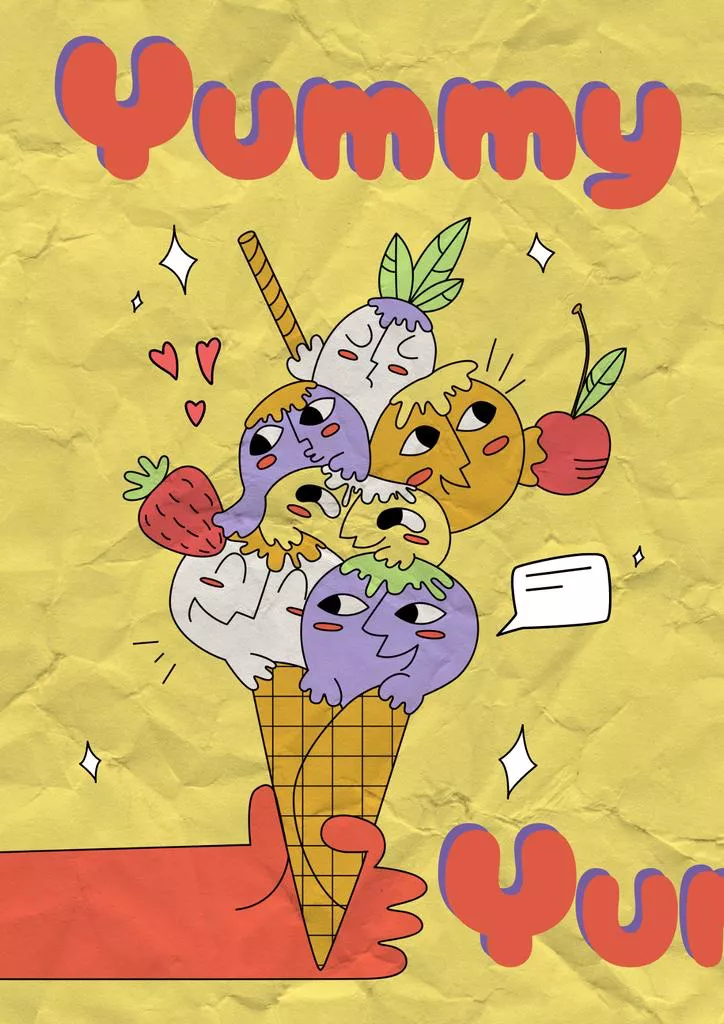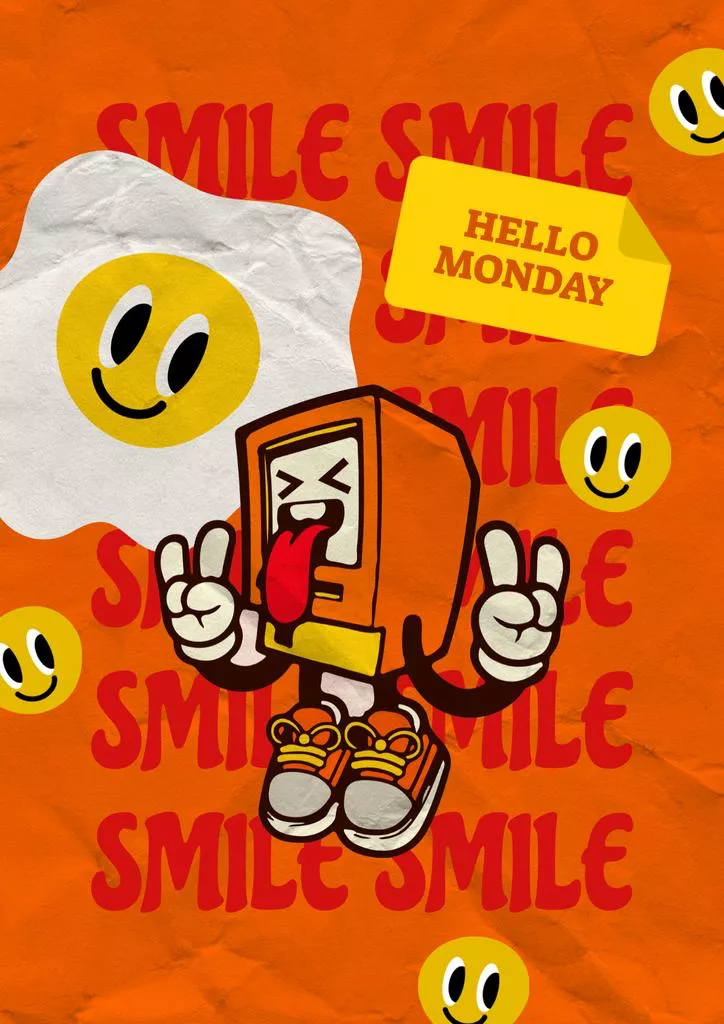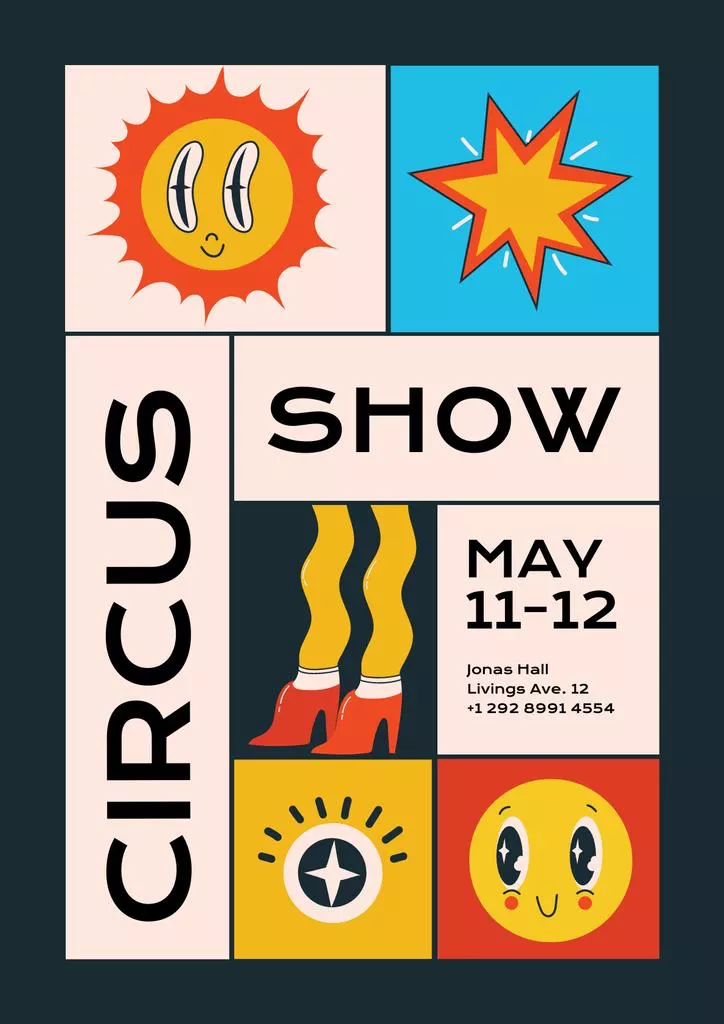 Free modern design templates on the Folk Botanical trend
No matter how technologically advanced our society gets, we still circle back to familiar motifs and center our designs around natural patterns and palettes. Flora and fauna are an endless source of inspiration for graphic designers across time and space. 
Just think of the Viva Magenta color. Even though the Pantone Color Institute created a phygital experience and an AI-generated presentation to launch the 2023 color of the year, the inspiration behind the shade was a beetle. 
So, 2023 is no exception to the rule. Botanics are still extremely popular, just with a slight twist. 
This year, we'll see less refined designs. Our colleagues from 99designs believe that shaky doodles, DIY outlines, and inconsistent coloring will take the spotlight. 
Check out our modern templates that tap into the folk botanical trend: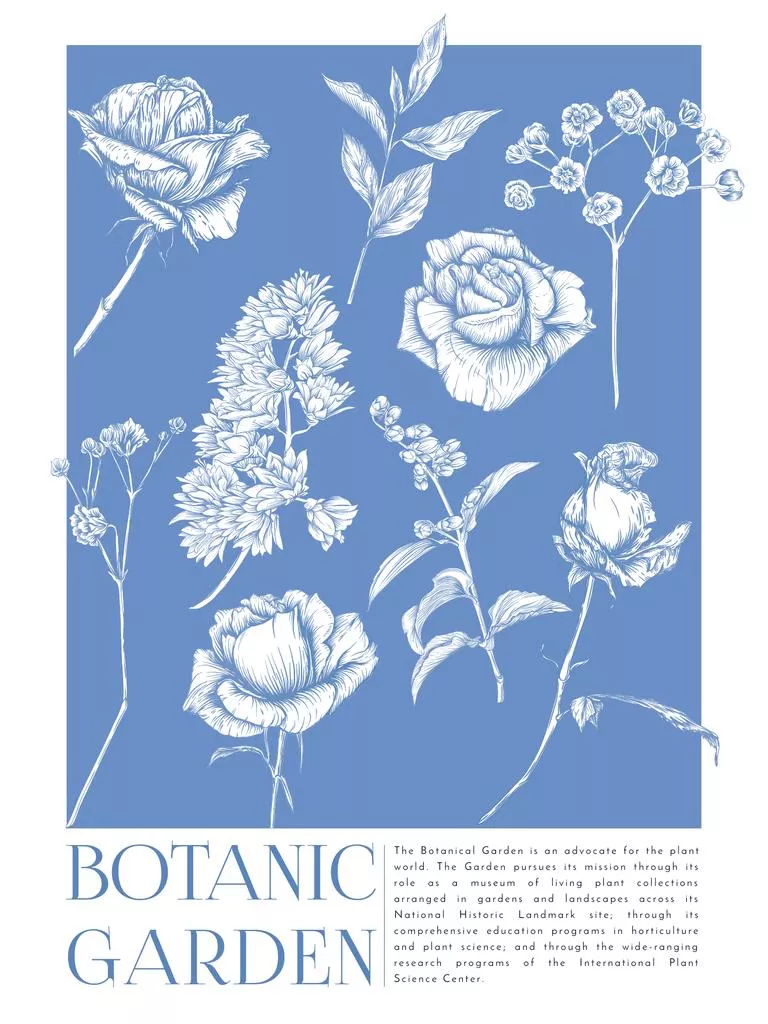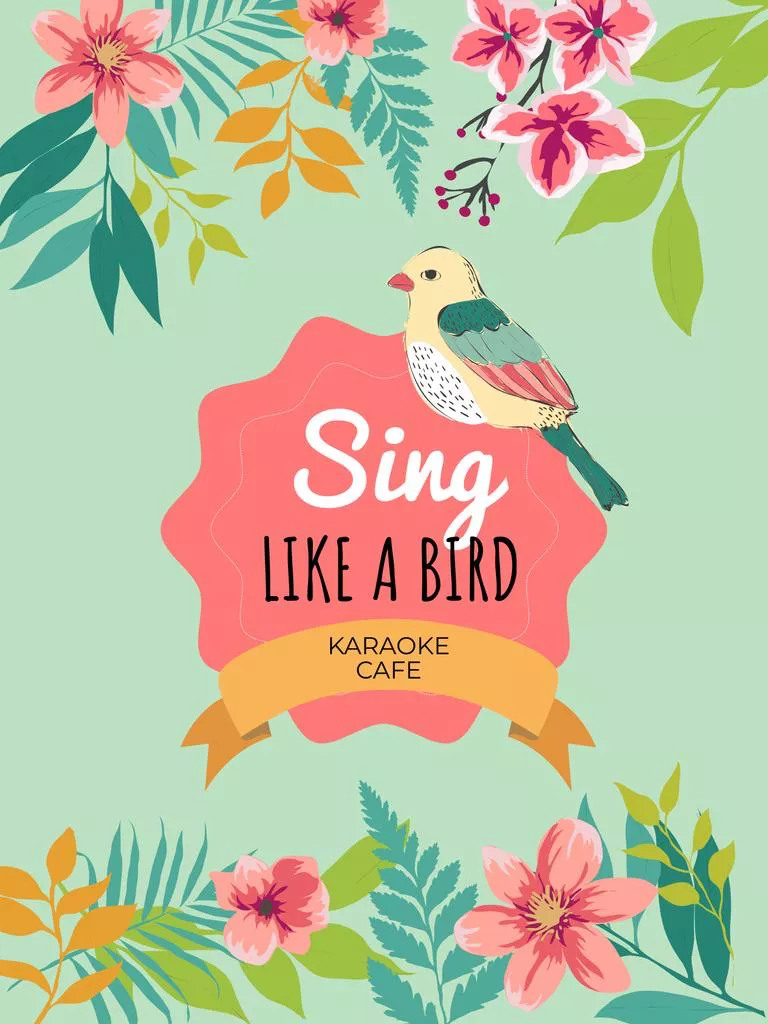 Free modern design templates on the Mixed Dimension trend
And still, there's no escape from the Metaverse. As the world becomes progressively more digital, the line between real and virtual worlds becomes blurred, if not entirely nonexistent. 
The mixed dimensions design trend is yet another visual tendency that merges the two realms and combines photography with 2D illustrations. 
Some key elements you should work into your design projects if you want to hop on the trend are…
Doodles and scribbles
Digital collaging that draws a line between different elements of the artboard
Vibrant colors
Bold fonts
Here's our interpretation of the trend — check out these free templates!
Free modern design templates on the Experimental Escapism trend
And if you want even more Metaverse in your life… You should look into the experimental escapism design trend.
Amidst the rise of AI-generated imagery (DALL-E 2 and Midjourney are still present, learning and perfecting their skills!), Experimental Escapism takes modern design a step further and invites visual creators to explore the mesmerizing landscapes of the digital realm. 
➡️ DALL-E 2: Why is everyone obsessed with AI and can it end your design career?
Here are the free modern templates we can offer to those ready to embrace experimental escapism: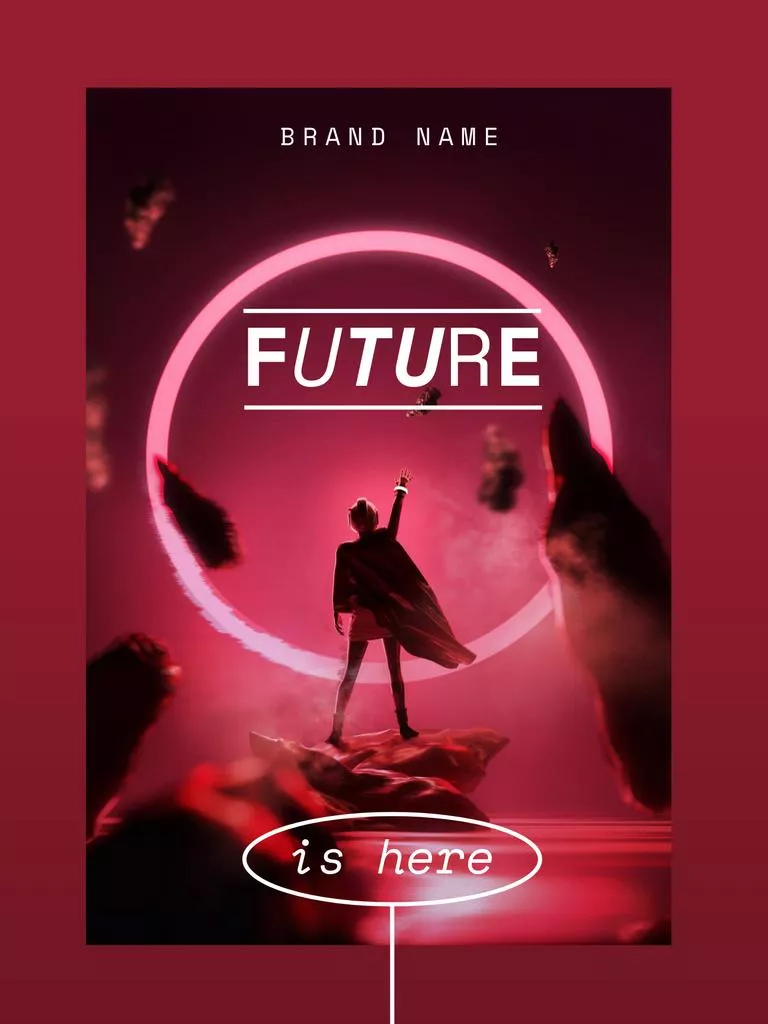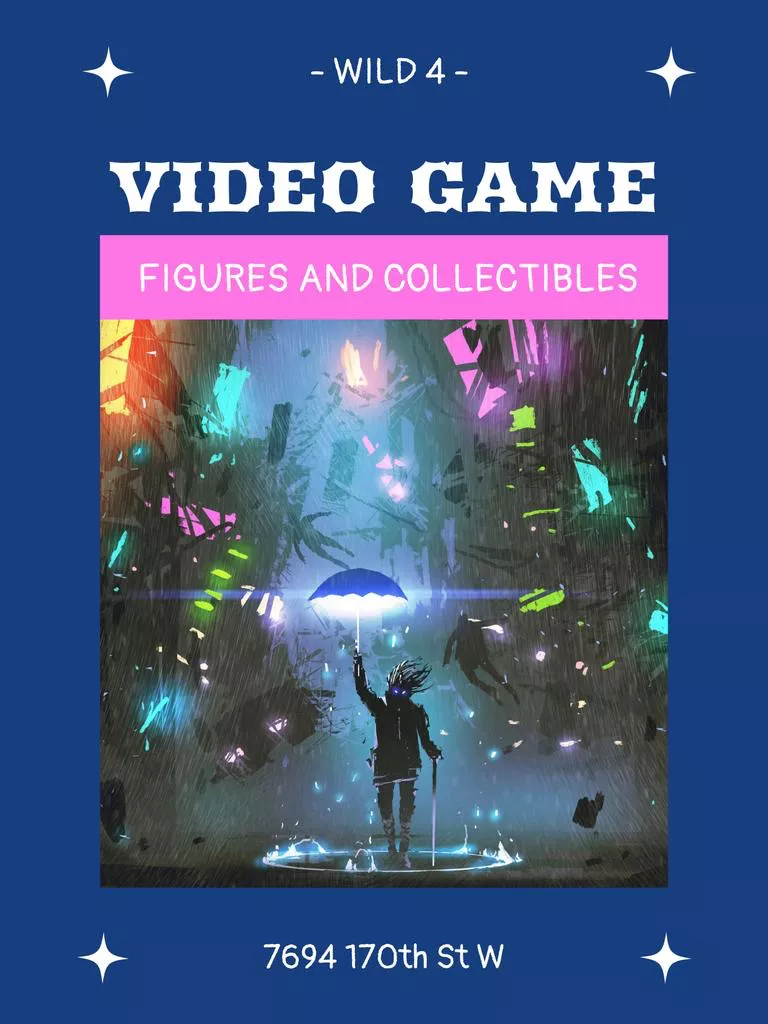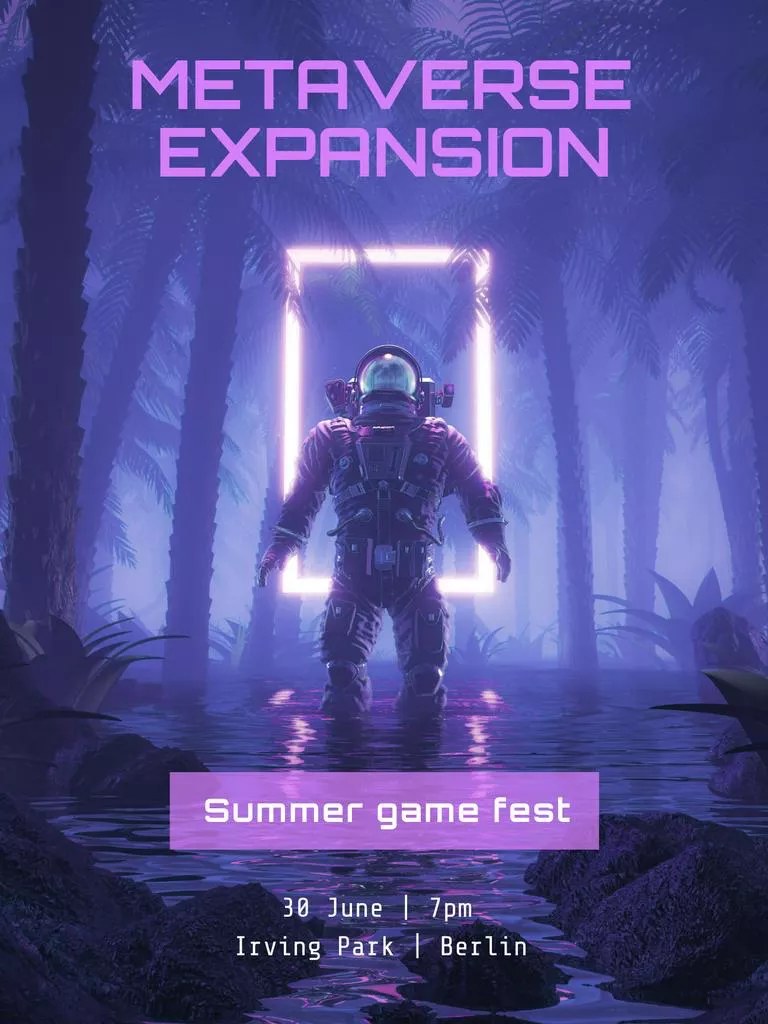 Free modern design templates on the Abstract Gradients trend
If experimental escapism isn't quite your cup of tea (we know, it can be a little bit over the top for some brands), there's a less out-there version, so pretty much anyone can get some use out of abstract gradients. 
Being a continuation of last year's gradient trend, abstract gradients take a new form… Literally. 
In 2023, if you want to stay at the top of your game, spice up your marketing visuals with prolonged, weirdly shaped gradients. 
As a rule of thumb, abstract gradients transition from one pastel color to another, but there's nothing stopping you from experimenting with bolder color combinations.
Our modern templates are predominantly violet, but you can customize them to be a color that works best for you!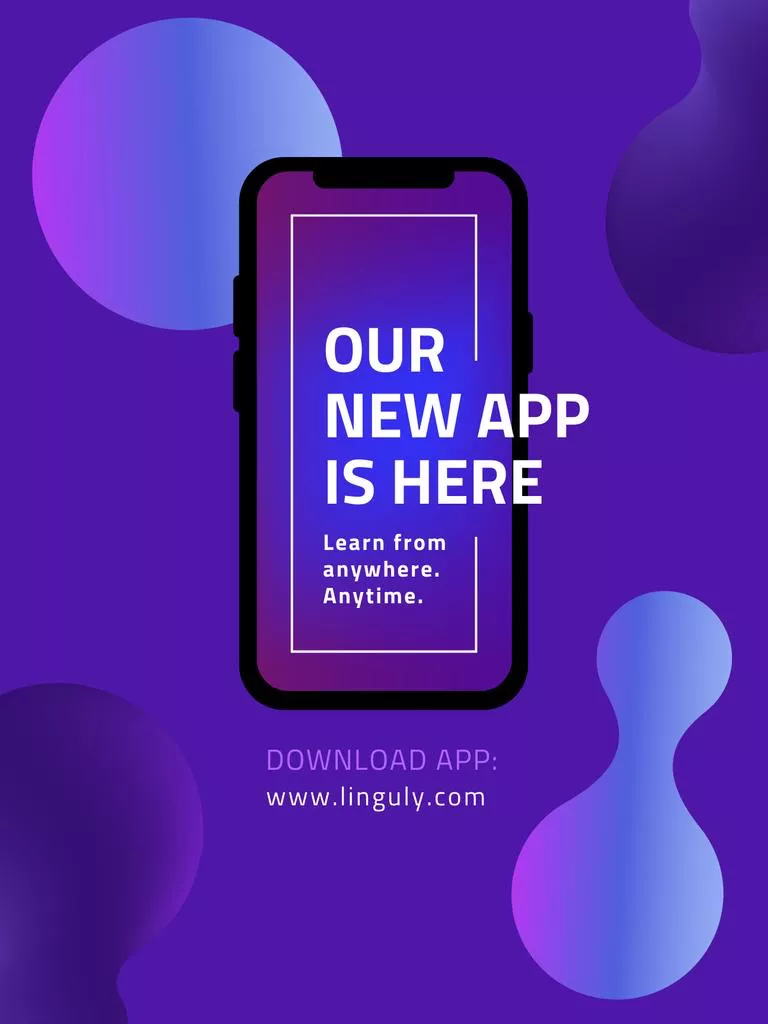 ---
If you want to see more trendy and modern templates, check out our 2023 design trends collection!