35 free Christmas design templates to elevate your Christmas marketing
Even if Christmas isn't your favorite holiday, it's difficult to not give in to the festive spirit when December comes. At the end of the day, even t...
Even if Christmas isn't your favorite holiday, it's difficult to not give in to the festive spirit when December comes. At the end of the day, even the Grinch grew to love Christmas. 
Christmas is one of the most significant holidays. For people, it's an opportunity to relax and spend quality time with their loved ones. For companies, it's a chance to max out their revenue and end the year with a bang.
Granted that they play their cards right and build a strong Christmas marketing campaign, of course! 
We've already shared our top Christmas marketing ideas on our blog. Now, it's time to strengthen your game with a curated selection of free Christmas templates for your festive activities.
Pick the templates you like best and customize them to fit your business — it's simple with VistaCreate!
Free Christmas templates to announce a Christmas sale 
Despite the sentimentality, Christmas is the most capitalist holiday of them all. 
Around the globe, people rush to offline and online stores to get gifts for their loved ones, coworkers, Secret Santas, and even their pets! This is particularly true for US-based consumers who, traditionally, spend more on Christmas gifts than anyone else in the world. In 2021 alone, US shoppers bought $886.7 billion worth of products during the holiday season. In 2022, this figure is expected to be even bigger!
With such an immense demand for Christmas gifts, it's no surprise that businesses of all calibers run Christmas sales and craft special holiday offers to attract their customers' attention. At the end of the day, who doesn't want to max out their profits and wrap up the year nicely?
Here's the catch, though. Since every business is trying to market to Christmas shoppers, you must approach your Christmas sale announcement with the utmost responsibility. Everything – from visuals to the offer itself — needs to be well thought out and on-brand. 
Some things to include in your Christmas sale announcement post:
Christmas-themed objects and animations — Christmas trees, snowflakes, gift boxes, ornaments, Santa Claus, etc.
Words like "sale", "special offer", "discount", etc.
Sale dates
The discount amount
Here's our selection of free Christmas templates from VistaCreate to announce a big holiday sale: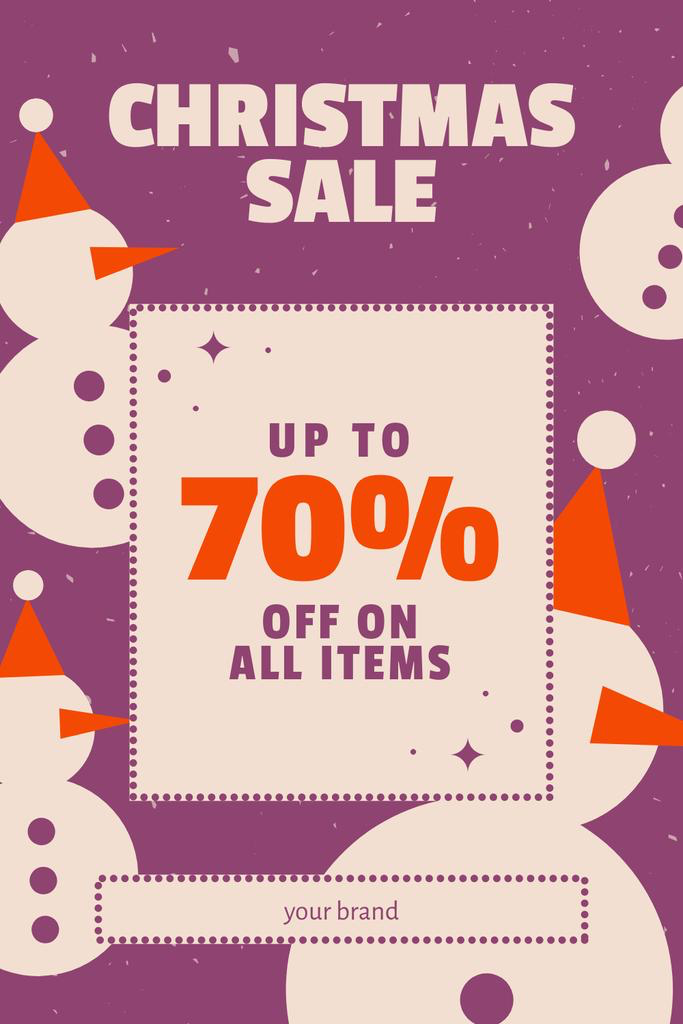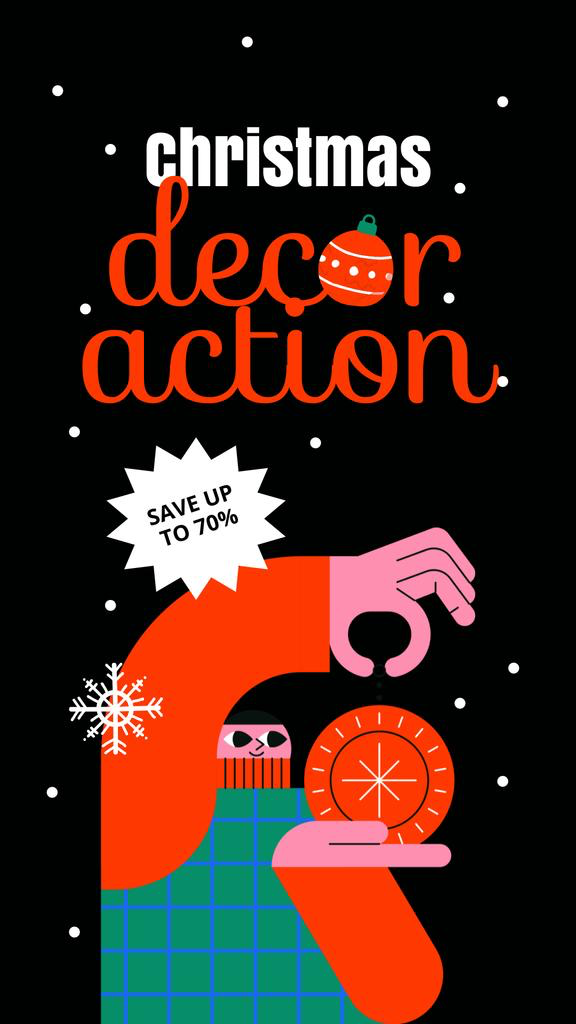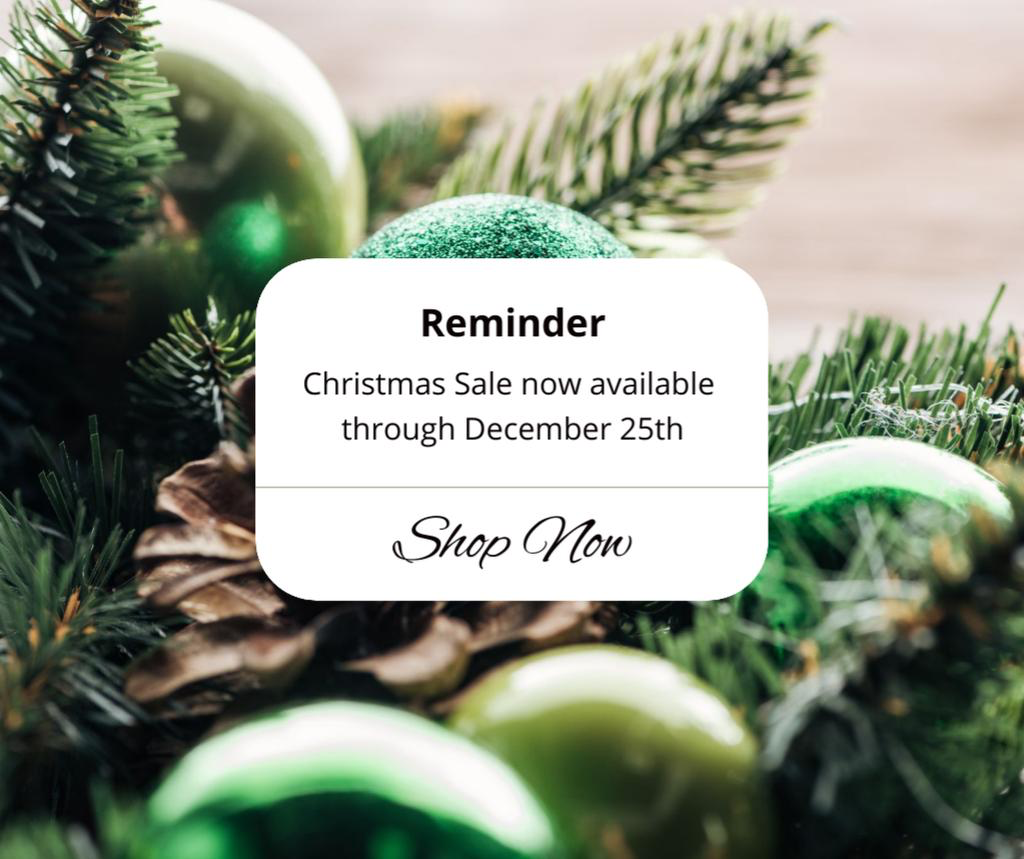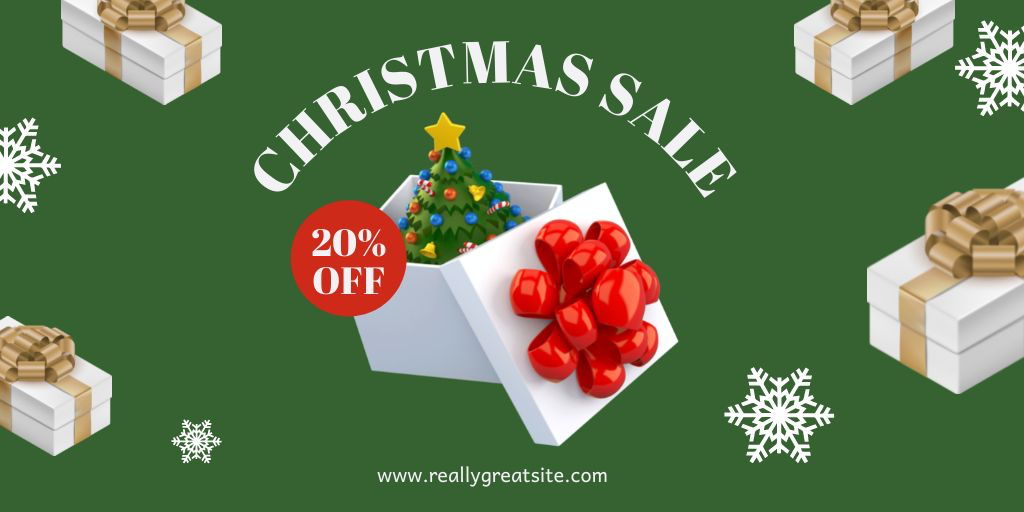 Free Christmas templates to promote a Christmas event
Many people see Christmas as a family holiday. So, they celebrate it at home in a close-knit circle of close friends and family. Only a few businesses host Christmas parties on actual Christmas day. 
On the other hand, the days leading up to Christmas are filled with various festivities, events, and other gatherings aimed to celebrate the merriest time of the year.
Here are a few events your business can host this Christmas season:
A Christmas dinner
A Christmas sample sale
A holiday market
A Christmas party
A gingerbread house decorating competition
A Christmas tree farm 
Holiday trivia
A Christmas movie night 
No matter what event you decide to host this Christmas, you need to ensure you promote it well, both online and offline (free Christmas templates to the rescue!). 
We've picked out a few stylish free templates to help you promote your Christmas festivities: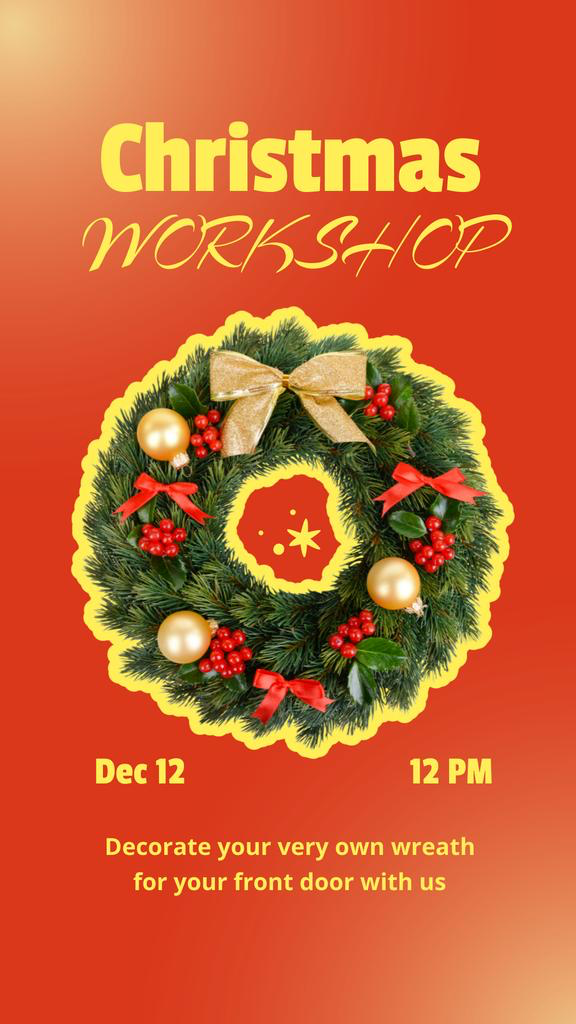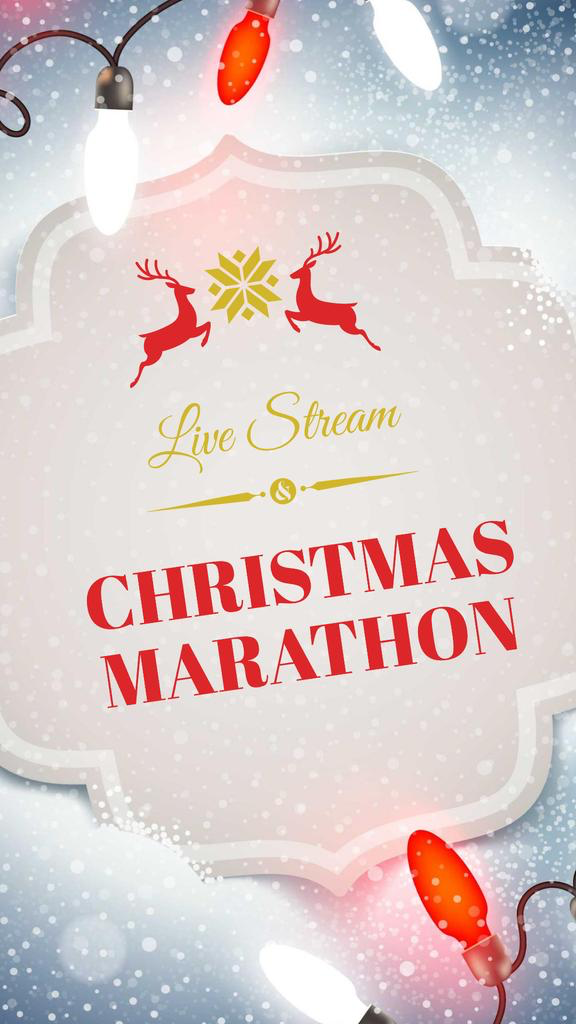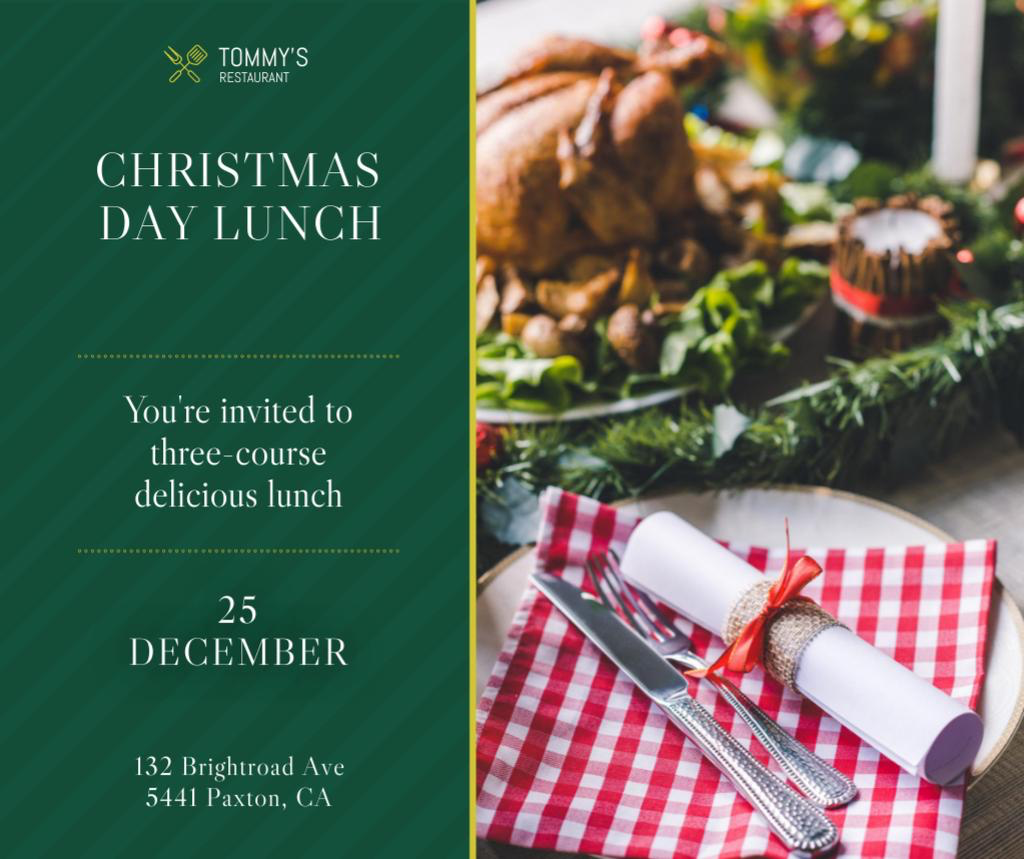 Free Christmas templates to provide value
Christmas is all about giving. So, why not bless your audience with even more gifts and center your holiday marketing campaign around giving back to the community? 
It doesn't even have to be anything grand or tangible — a set of fun facts, how-tos, recipes, or other valuable content can do wonders for your relationship with your followers.
Here are just a few content ideas to share with your social media followers this holiday season:
A list of the best Christmas movies
The best Christmas gifts under $X
Quick and easy Christmas dinner recipes
Printable Christmas tree ornament templates
X fun Christmas traditions around the world
X ugly Christmas sweater ideas
X Christmas carols
The perfect Christmas checklist
Just make sure you design your content well so that it's eye-catching, saveable, and shareable. At the end of the day, who wouldn't like some extra social media engagement this holiday season? 
Check out these free Christmas design templates for your value-packed publications: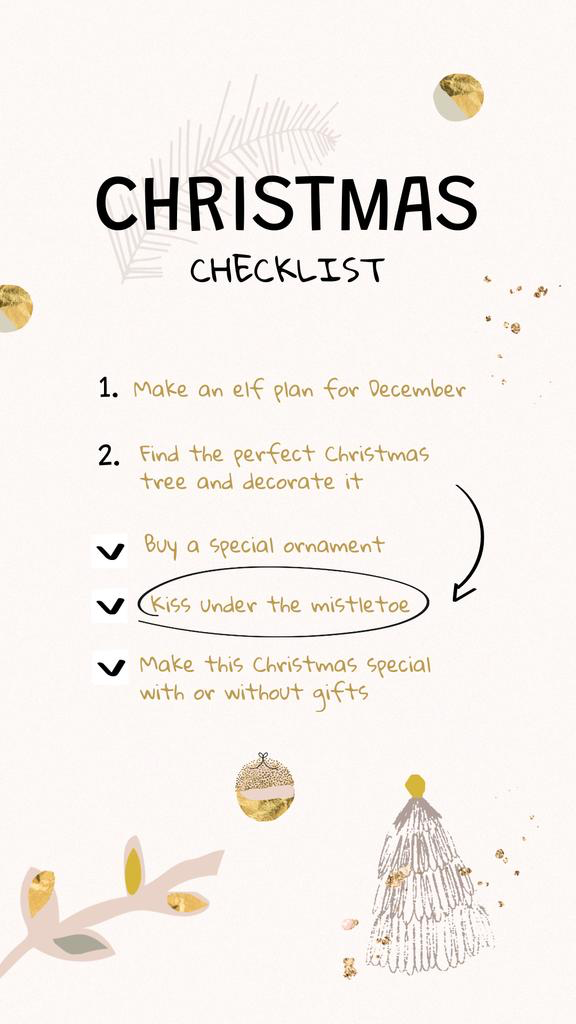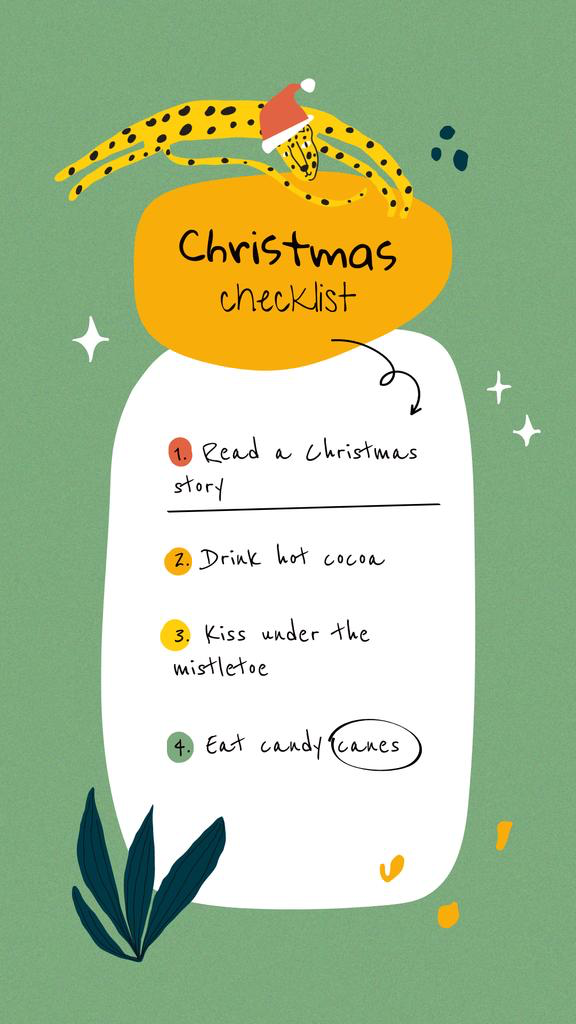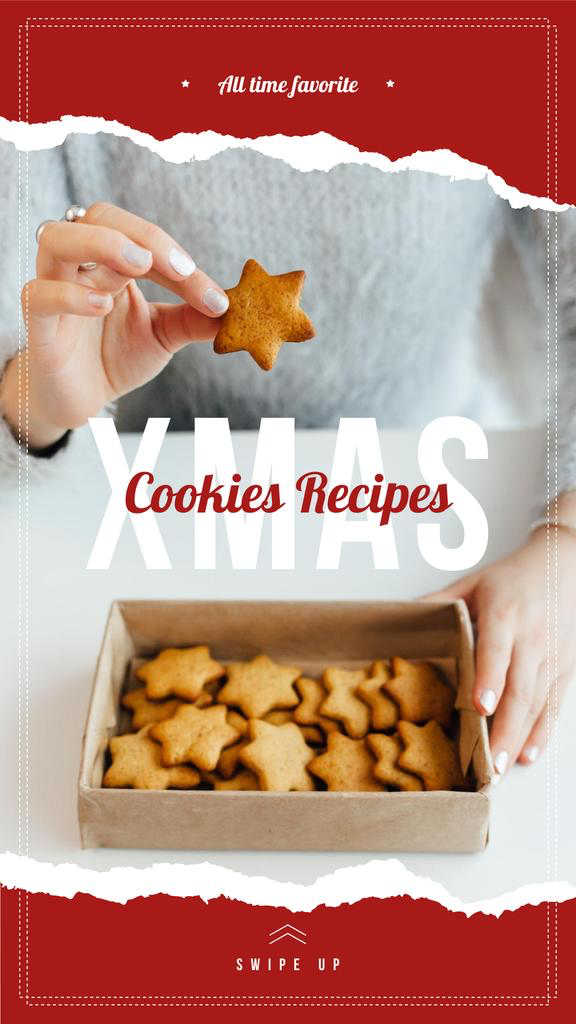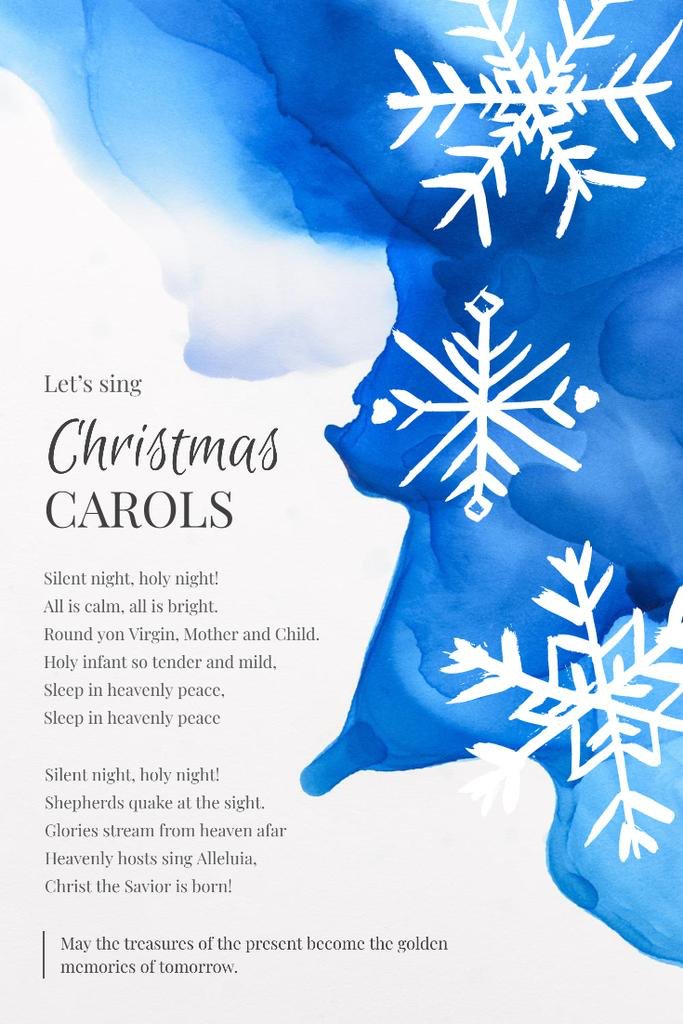 🔥 VistaCreate Pro Tip: Add Christmas music to your design using the VistaCreate editor. Explore our vast library of tunes here.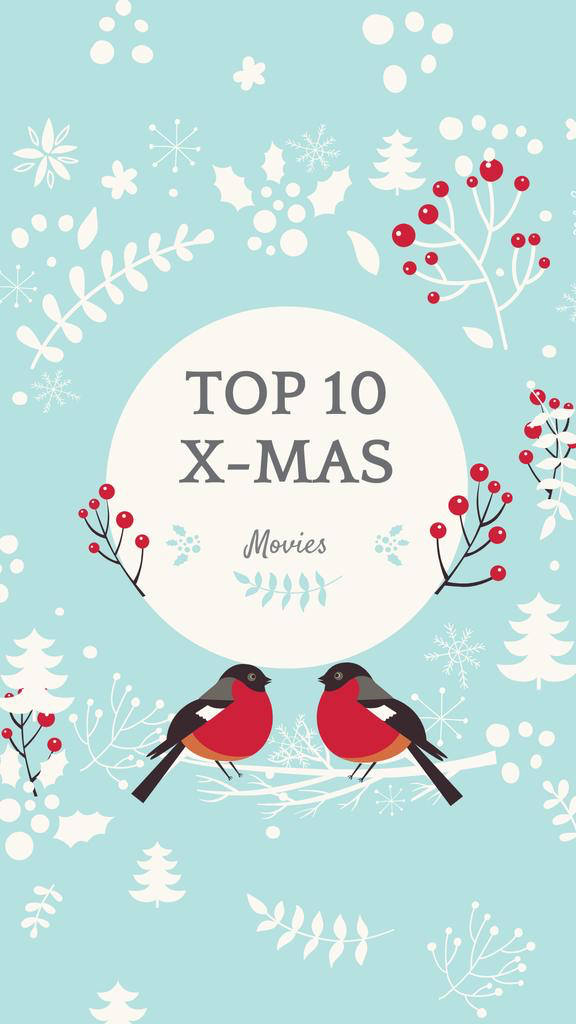 Free Christmas templates to wish your audience a Merry Christmas
No matter how much Christmas content you post on the days leading up to the holiday, you still need to wish your followers a merry Christmas on December 25. 
You could write a lengthy post or opt for something short and sweet, like "We wish you a Merry Christmas!".
You just need to design your post well and make it look extra festive so that your followers can share the visual with their loved ones. Free exposure, yay!
VistaCreate Pro Tip: With all the celebrations, you risk forgetting to log in to your business account in order to post on Christmas day. Ensure your audience receives a "Have a holly jolly Christmas" digital card by designing and scheduling a publication in advance. VistaCreate's Social Media Scheduler is perfect for that!
Here are some of the best free templates to wish your audience a merry Christmas: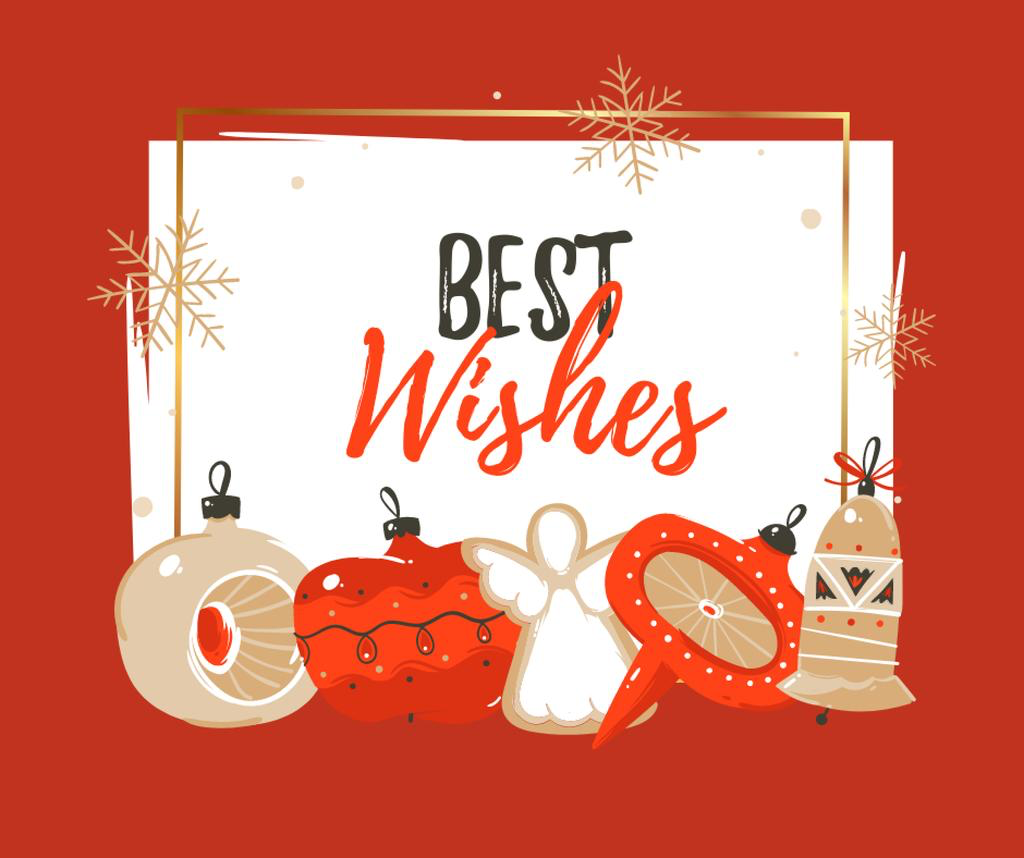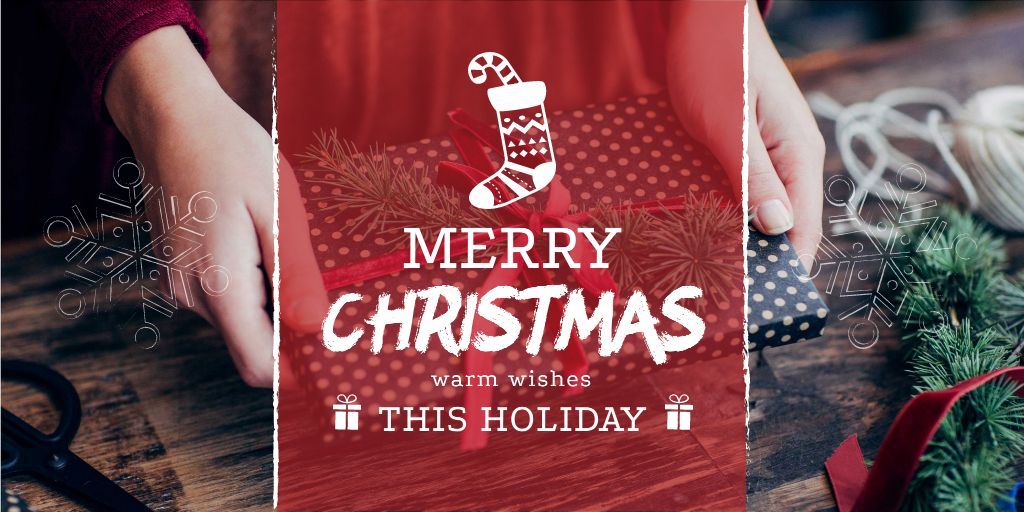 Free Christmas templates to just do something Christmasy 
And finally, if you need a last minute design or an extra post for your socials, you can quickly craft something Christmassy in VistaCreate. 
Just add signature holiday imagery like mistletoes and fairy lights, apply Christmas colors to your design, and you're good to go. Bonus points if your Christmas post is funny and/or quirky — Christmas is really the best time to show off your brand personality. 
Here are a few free Christmas templates to inspire you: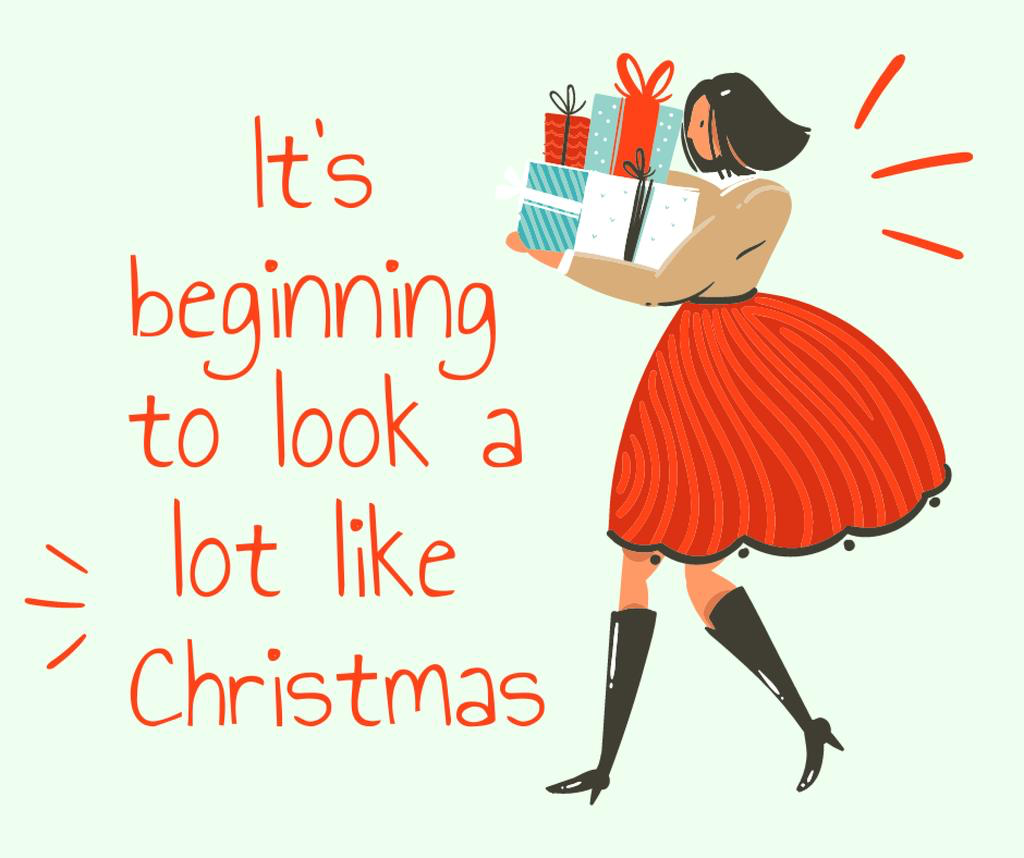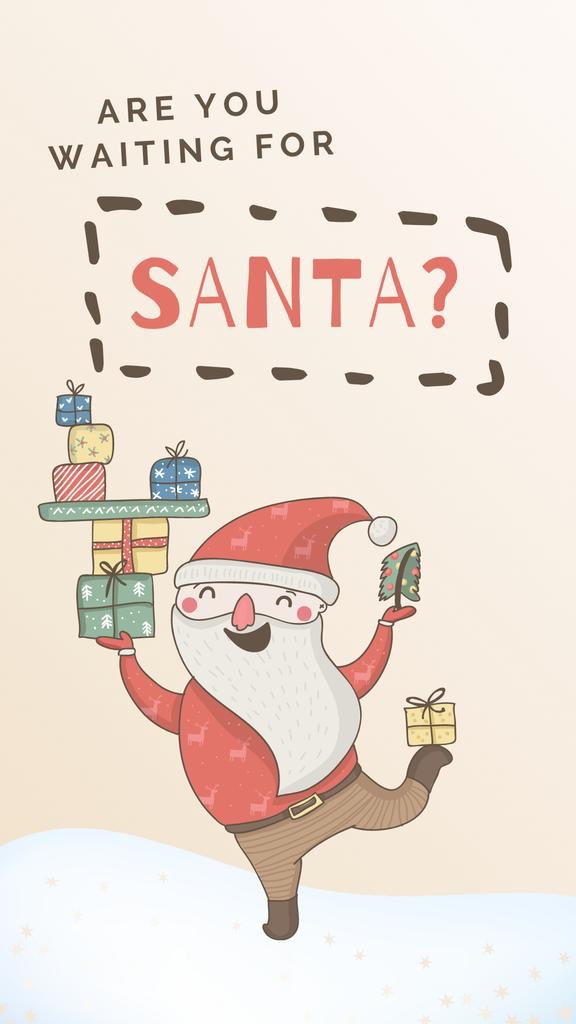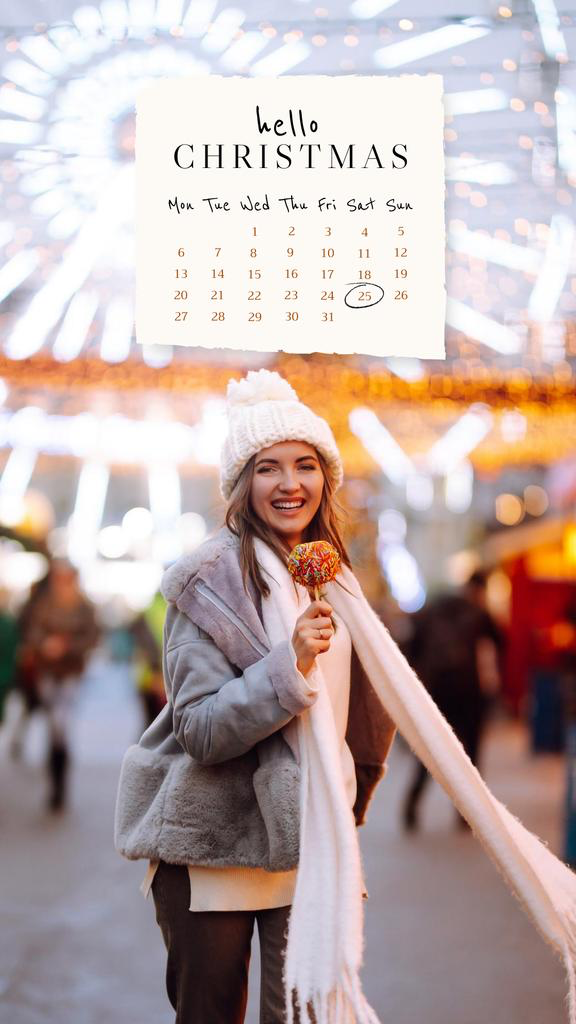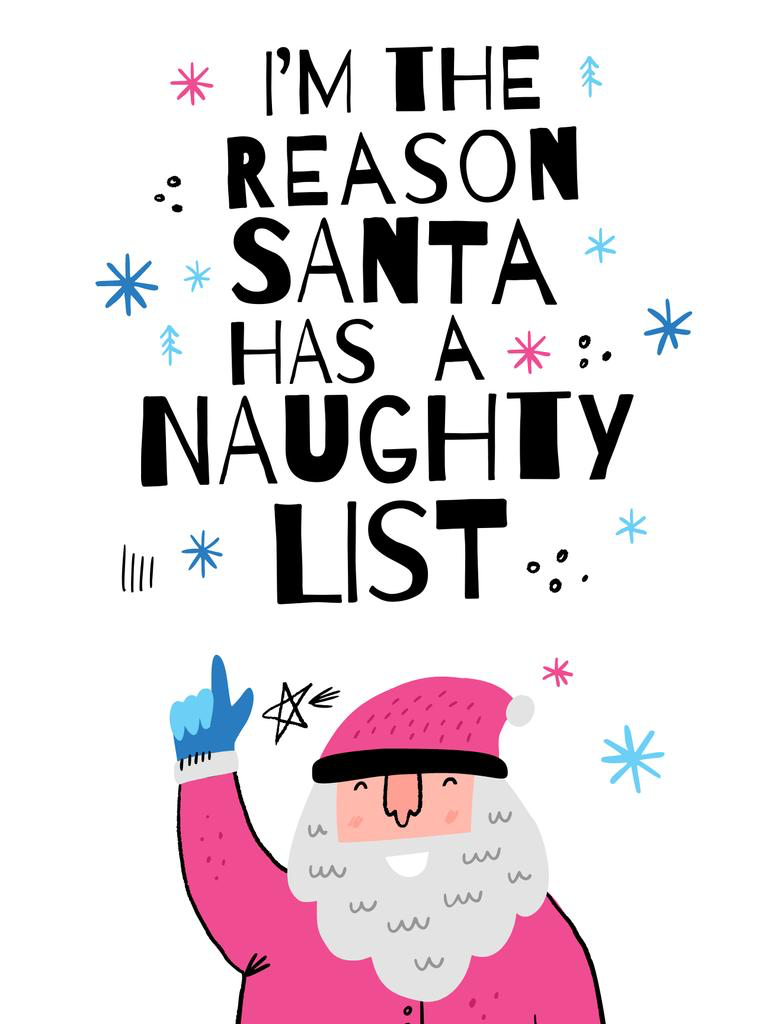 ---
With our free Christmas templates, you can be sure about ending up on Santa's nice list 😉 
Happy holidays!