12 best books on branding: Holiday gift guide edition
We all have that one friend, that friend of a friend, passionately collecting books on anything andeverything that interests them. For those that are...
We all have that one friend, that friend of a friend, passionately collecting books on anything and
everything that interests them. For those that are a bit more brand-savvy, it's tough to pick out
the perfect book for their collection.
In my personal search for the best branding books, I stumbled on a goldmine. My source of inspiration was no other than the great minds of the past and their recommendations on what to read if you're interested in brand-building books, brand identity books, brand strategy books, or are simply on the lookout for brand inspiration.
Something that makes many books on this list so special is that they are amazing collectible items. They're books that you'd be proud to showcase on your shelves and sift through as you look for inspiration and new ideas.
That's precisely why these books on branding are the perfect gift for your entrepreneur friends and fellow small business owners.
A big plus — these books about branding are meticulously and beautifully designed (why, of course!). If you feel particularly inspired, hop on over to VistaCreate and complete your gift with a personalized card that you can create on your own super quick.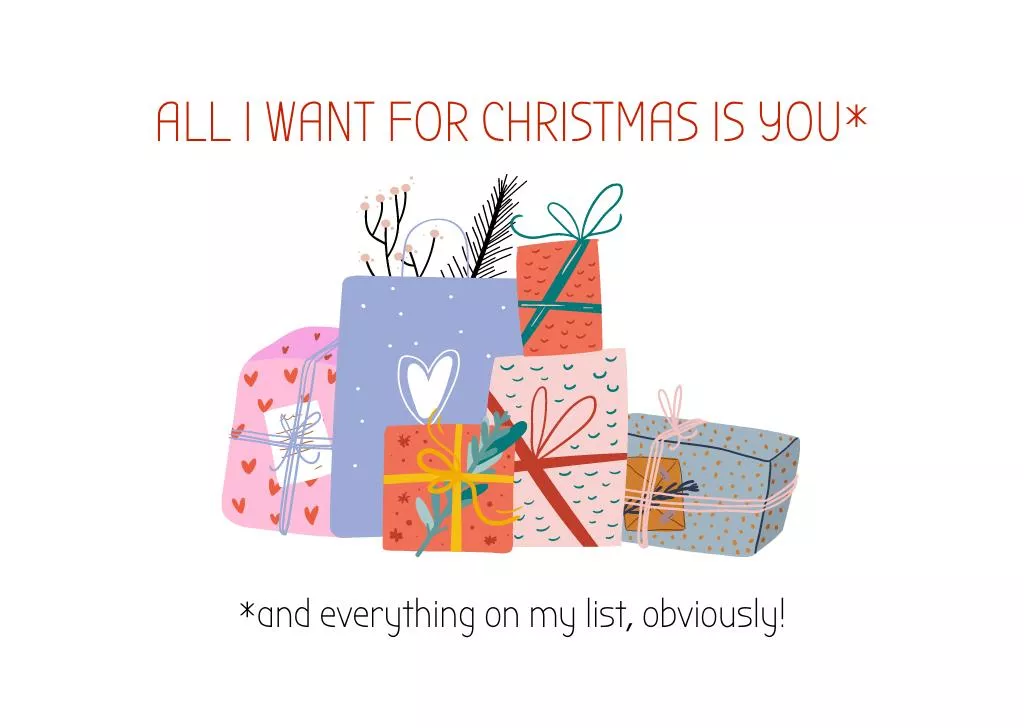 Best branding books as gifts
I will disclose, I own many of these branding books, and they have become great guides and collectible items for inspiration and knowledge. I hope you enjoy the list and pass it on to someone that needs it!
1. The Advertising Concept Book by Pete Barry
Hands down, this is the best branding book I've ever read. It strays away slightly from being just 'a book on branding' as it covers the scope of advertising. However, I want to make my case for the fact that it features excellent examples of how some brands were literally made with the help of very successful advertising campaigns.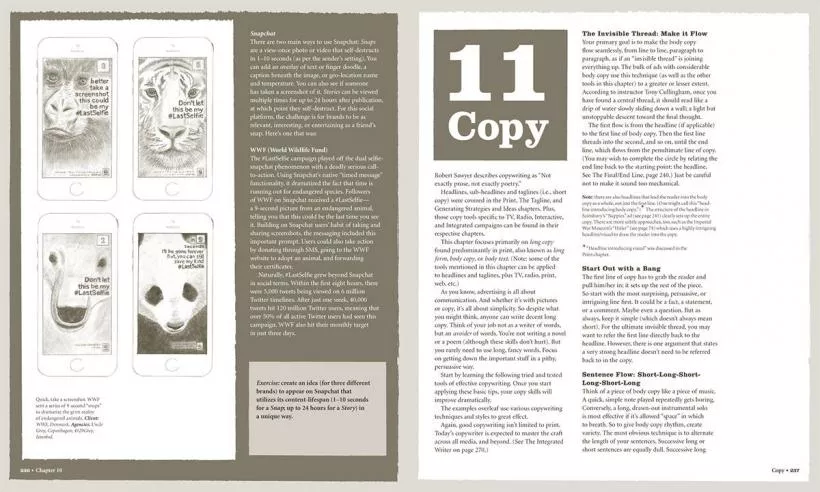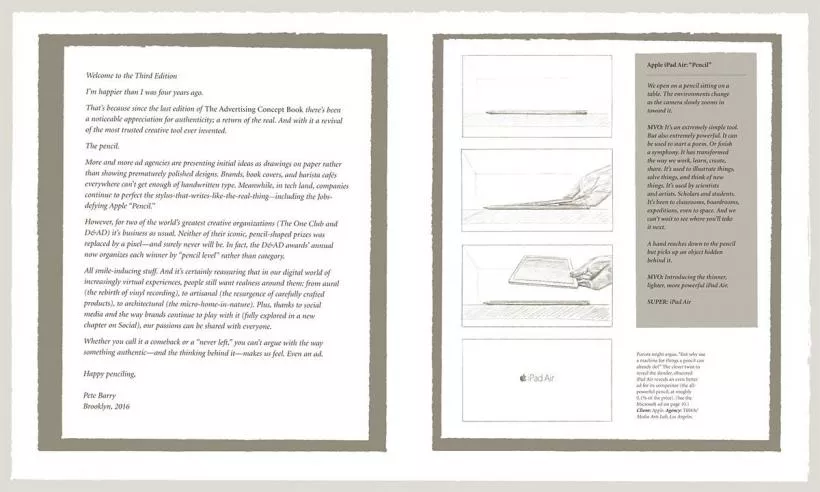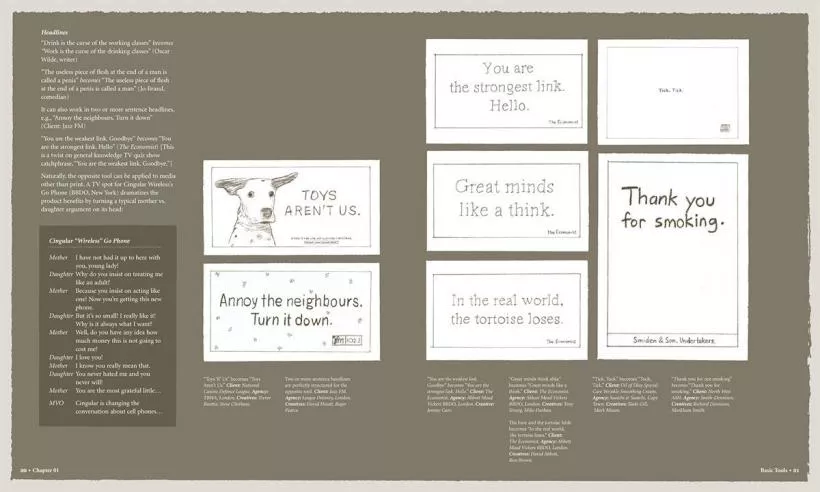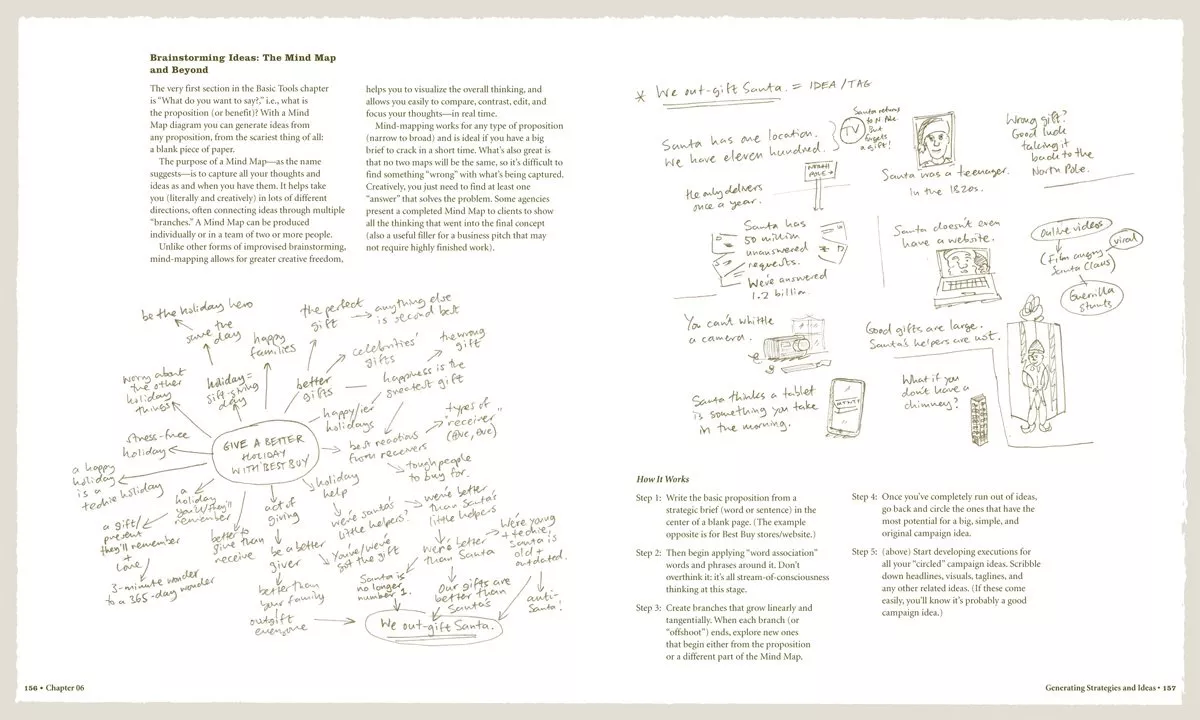 It's the perfect gift because believe it or not, this book is like a very condensed course on advertising and branding. Packed with theory, practice, exercises, hand-drawn examples, and many-many lessons for aspiring entrepreneurs. 10/10 – would recommend. 
2. Branding in Five and a Half Steps by Michael Johnson
I had the pleasure of attending a course by the Michaeel Johnson, and let me tell you — he is an invaluable source of knowledge. His book on branding is definitely one you'll see in many lists of the best branding books out there. 
Considered a new classic, "Branding in Five and a Half Steps" is full of analysis from Michael Johnson's personal experience and some of his clients. He weighs in on the art of storytelling to the secret to all great branding.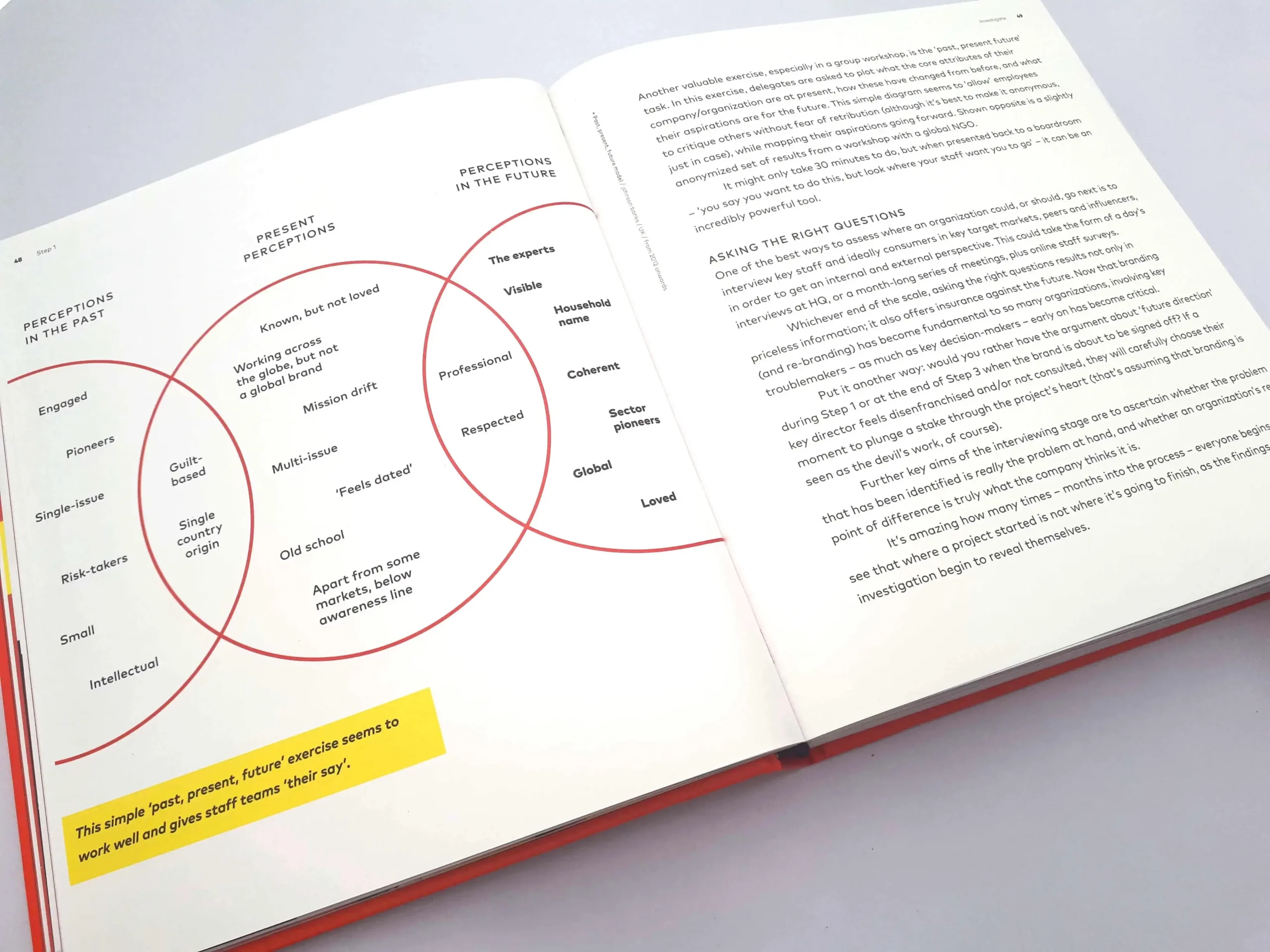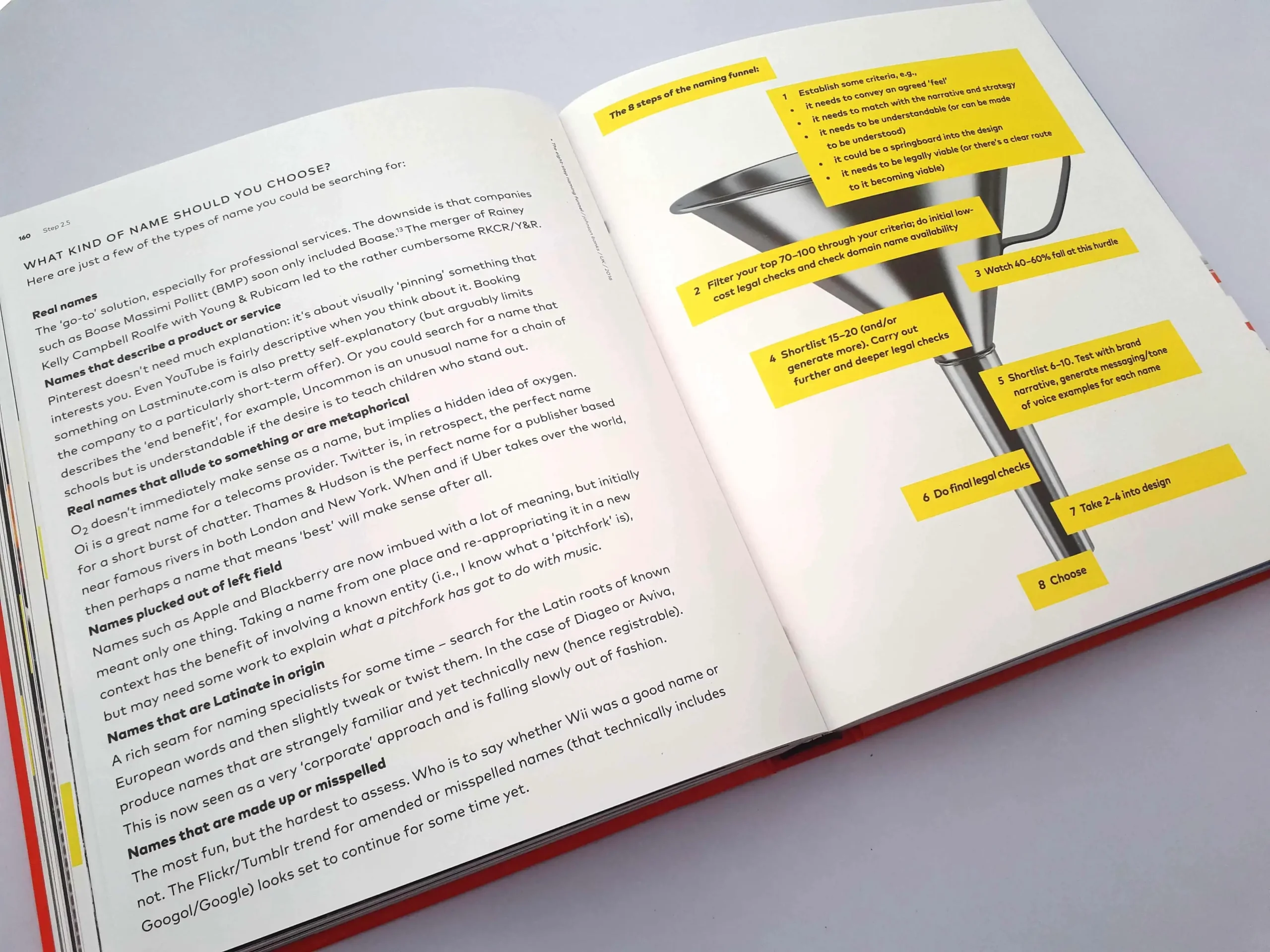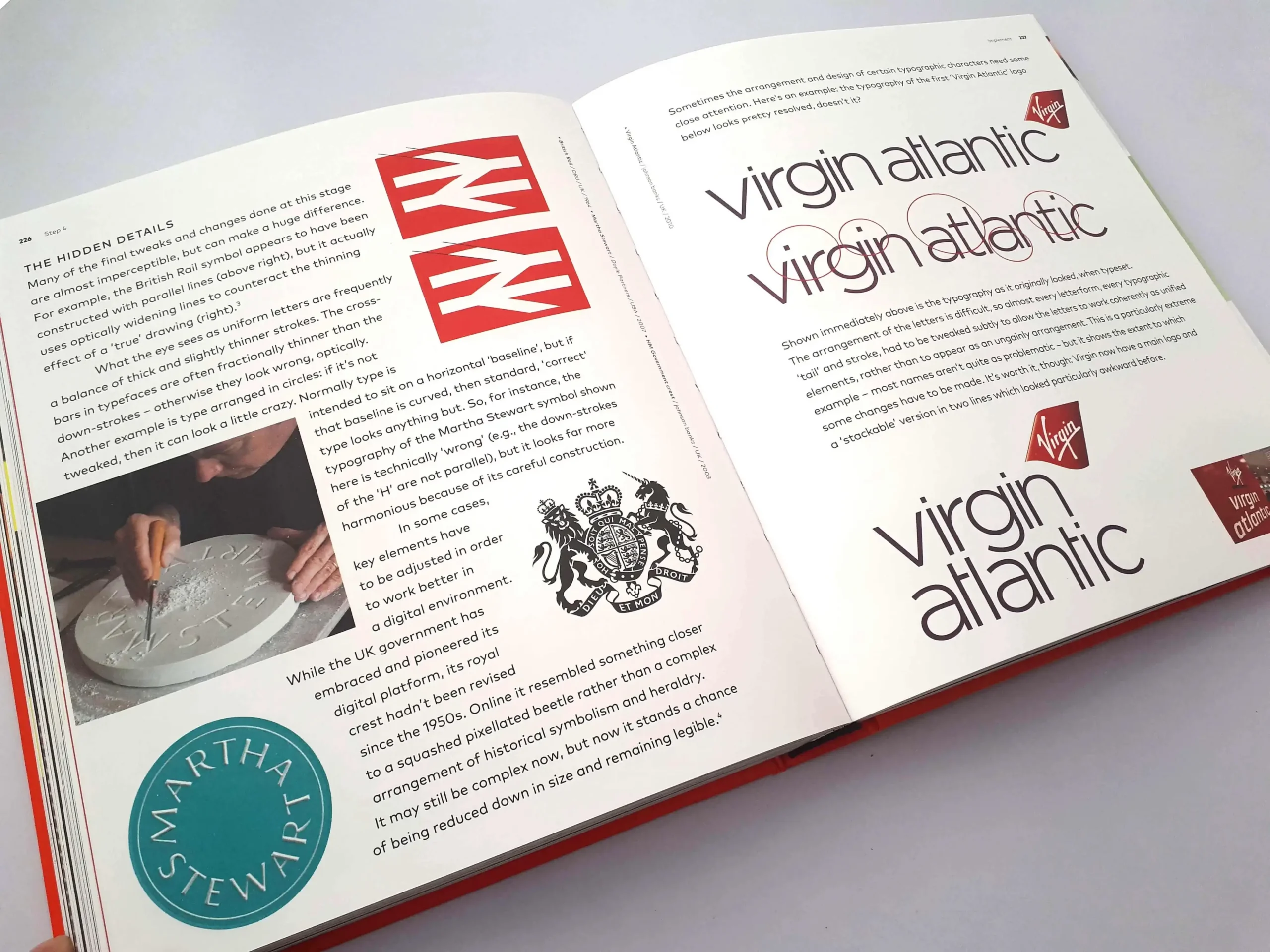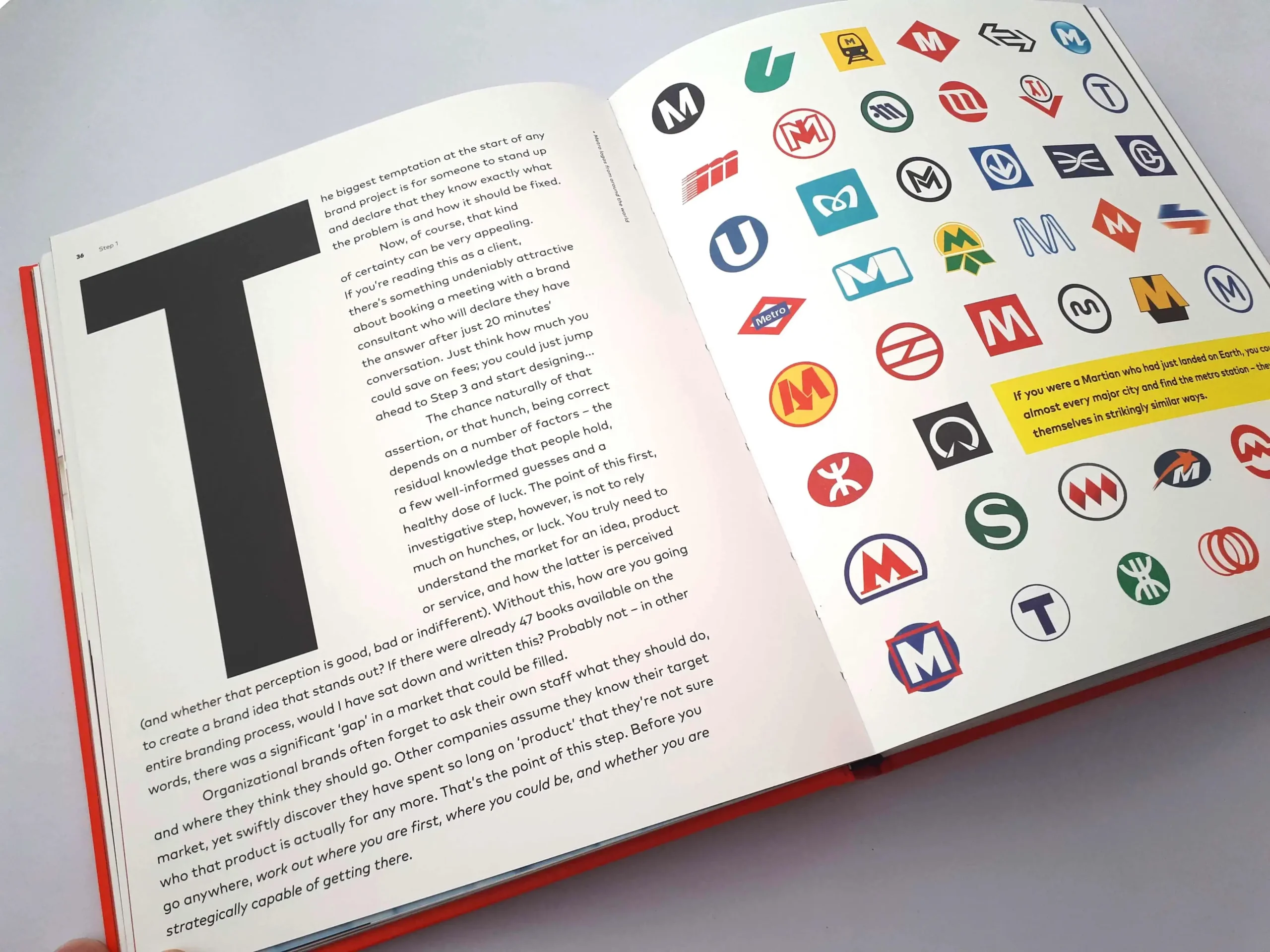 Johnson has worked with notable brands around the world, and some of the best lessons are packed in this book. He takes apart iconic logos, advertising, campaigns, rebranding campaigns, and explains everything in very great detail. 
➡️ Check out our critique on the most expensive logo (re)designs of all time.
3. How to… by Michael Bierut
The original title of the book is actually " How to Use Graphic Design to Sell Things, Explain Things, Make Things Look Better, Make People Laugh, Make People Cry, and (Every Once in a While) Change the World". This one is a wonderful walk down the memory lane of one great thinker and designer. A must-have book for anyone interested in books on branding and marketing in general.
Michael Bierut had a very rich career, and every page you turn shows you new campaigns, ideas, designs, projects… It's an incredible page-turner and an excellent gift item for those that love books and are on the lookout for some art, design, and brand inspiration.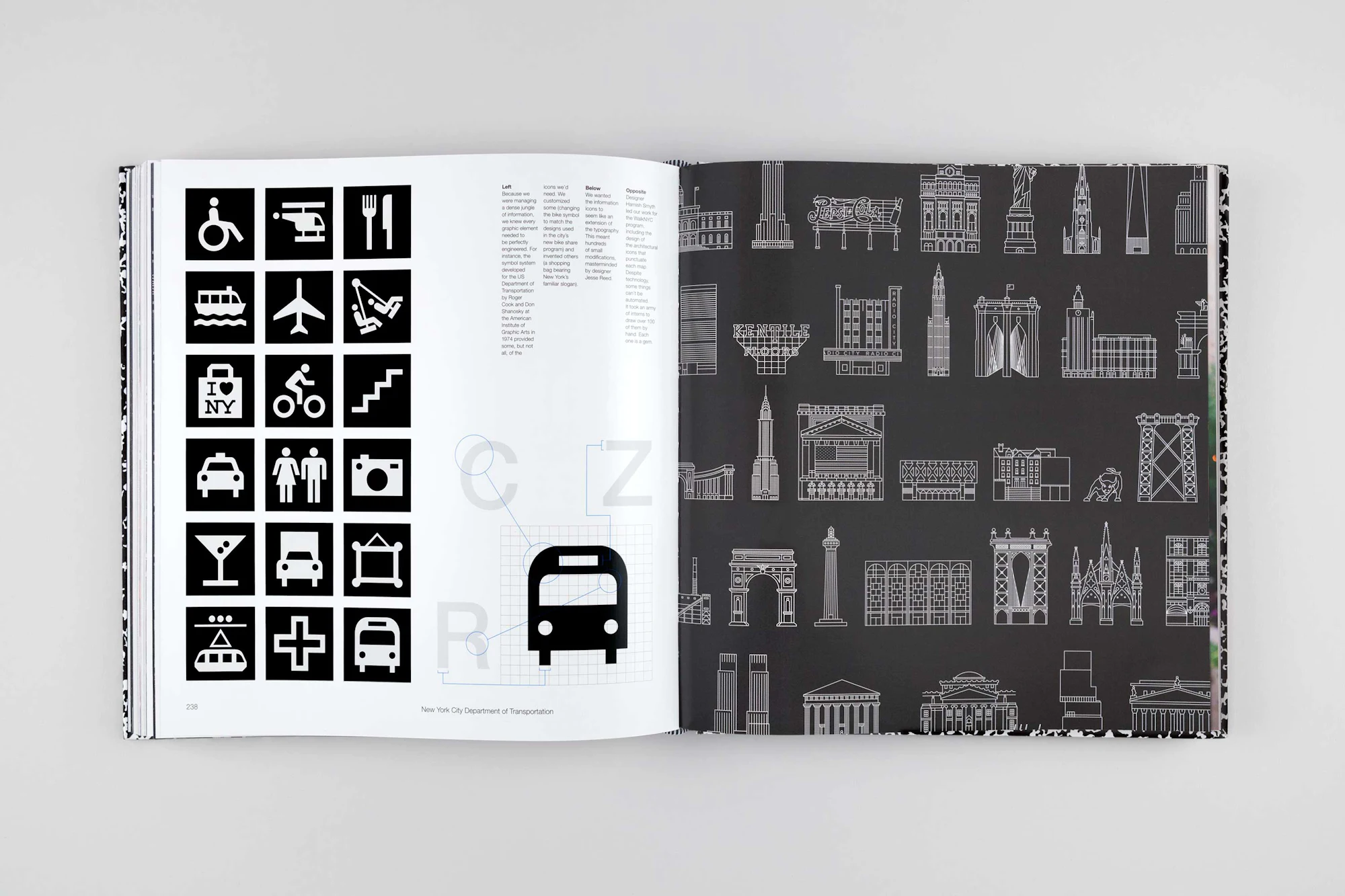 Heads up though! This book is huge.
4. Brand Thinking By Debbie Millman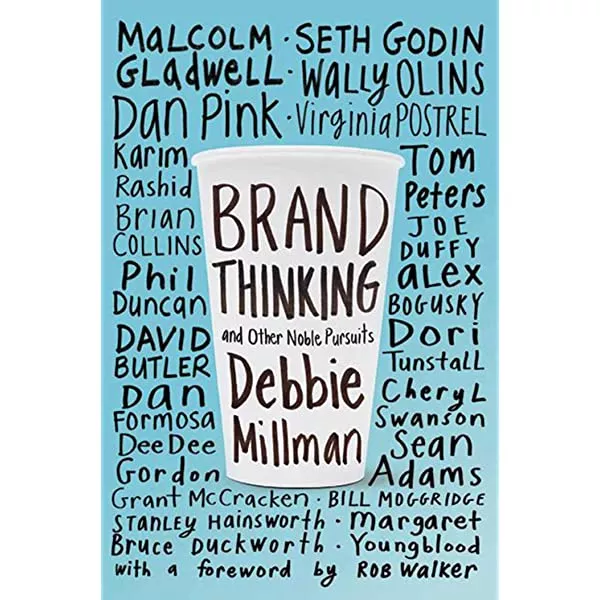 If you're looking for a light read, this is a great one. Debbie Millman is also known for her TED-talk "How symbols and brands shape our humanity."
She interviews a great scope of professionals from many different walks of life to uncover what a brand is and how they have the power to influence other fields and society as a whole.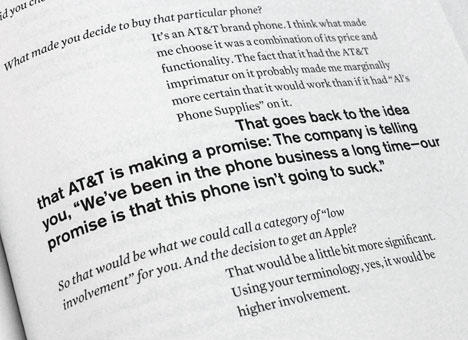 With the 22 interviews, you get really unique insights from the dialogues between Millman and Wally Olins, Tom Peters, Malcolm Gladwell, and Seth Godin to name a few. It's an unusual format in which many interesting conversations happen in a single book. At the heart of it are deep and meaningful insights behind buyer behavior, branding, and why we buy from brands.
5. The Brand Gap by Marty Neumeier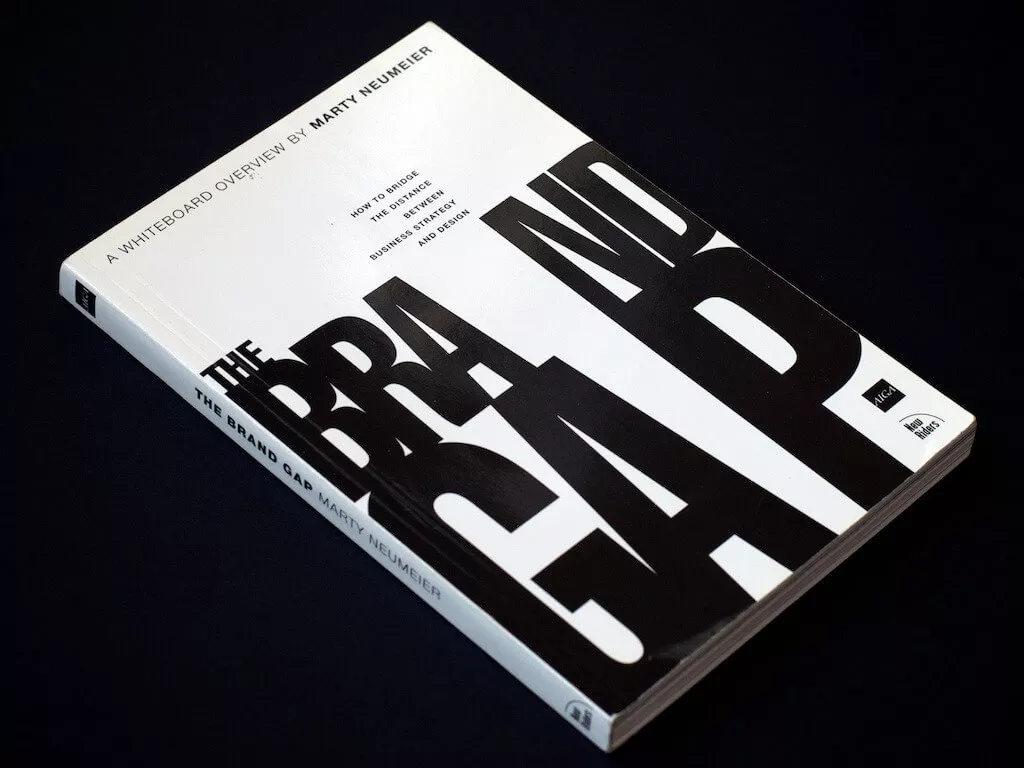 In a nutshell, this book is about creating a brand identity that can resonate with every part of your business. There are some interesting insights as to what a brand is. The author states that it's a gut feeling people have about a product, company, or particular service. 
The real value of this book was the comparison of good and bad branding. The case studies are super detailed and provide anyone that picks up this book with an abundance of knowledge about how to approach their own branding.
Other great books on branding
These books on branding cover many topics that would be of interest to someone invested in the topic. Some of them include brand strategy, brand identity, building a successful brand, managing brands, the struggle business leaders face, and what a charismatic brand should be.
Instead of hearing from me, read on to see what experts have to say about these books.
1. Brand Identity Breakthrough by Gregory V. Diehl
Many small business owners just don't understand the critical importance of crafting their own 'story.' Most companies offer a product or service that could be obtained elsewhere, and the reason a prospect will choose you often comes down to how you tell your story. Read Gregory Diehl's Brand Identity Breakthrough, and you will have a more compelling and successful story.

Alina Wheeler, author, Designing Brand Identity
2. Designing Brand Identity: An Essential Guide for the Whole Branding Team by Alina Wheeler
Returning with a third edition is the branding bible that is widely regarded as the absolute best, most comprehensive, most successful, and most effective book to use as a reference when creating a brand and brand identity, Designing Brand Identity . Very thorough and to the point, Wheeler′s guide takes one through the process of developing, implementing, disseminating, and maintaining a brand identity for a company, organization, or group and give them an edge in the marketplace.

San Francisco Book Review, January 25, 2010
3. Positioning: The Battle for Your Mind by Al Ries and Jack Trout
One of the most important communication books I've ever read. I highly recommend it!

Spencer Johnson, author of Who Moved My Cheese? and co-author of The One Minute Manager
Books on visual branding
Some may crave more detailed books that cover technical aspects of branding. In this case, these 3 are a great way to dive into the topic.
1. Identity Designed: The Definitive Guide to Visual Branding by David Airey
In this book, the author focuses on other creatives who extensively discuss their projects and work. The book features excellent campaigns and 16 inspiring projects from world-class agencies and creatives that weigh in on creative problem-solving.
ID is an inspiring and intelligent resource for designers and their clients as they redesign their future. Sixteen global case studies offer an in-depth understanding of all of the considerations that contribute to original and lasting design solutions, and successful partnerships between clients and their consultants.

Alina Wheeler, author, Designing Brand Identity
This is an excellent coffee table book that explores every step of the design process. A great addition for anyone that's super serious about approaching the topic strategically.
2. Book of Branding: A guide to creating brand identity for startups and beyond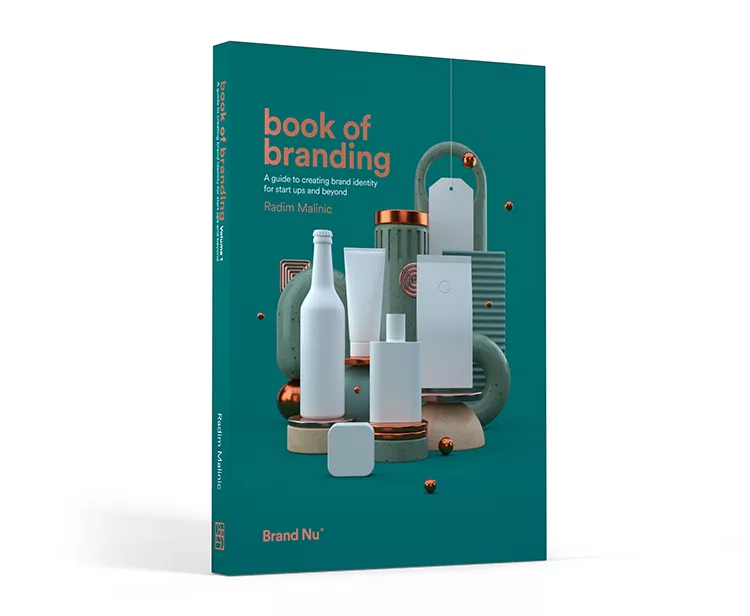 The beauty of this book is that it's exceptionally written. It's a detailed guide on everything one would need to know about running a branding studio. This includes details like copyright laws, strategies for presentations, dealing with downfalls, and so on.
If someone were to set out to start their own agency — this is the book.
3. Creating a Brand Identity: A Guide for Designers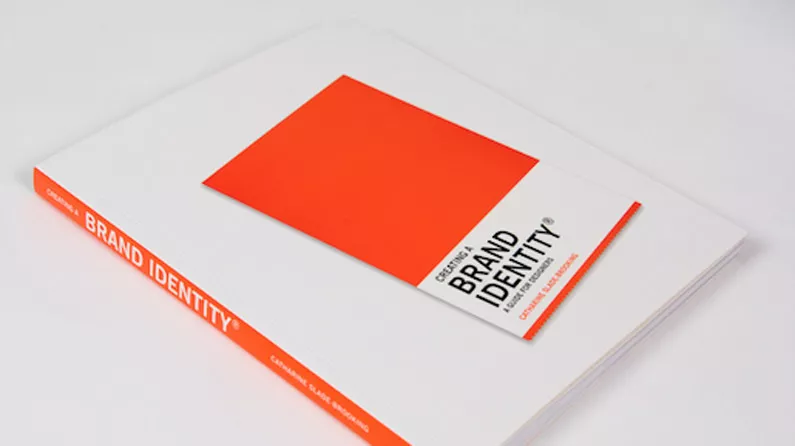 This one is super rich and informative, a great introduction for students that want to know more of the behind-the-scenes of creating a brand identity from scratch. It includes consumer psychology, execution, and campaign delivery.
On building a story brand
You read that right. There is yet another book worth mentioning, "Building a StoryBrand" by Donald Miller. I'd like to end on this note. 
Behind every brand is a great story, it should be meaningful, powerful, and have the ability to influence the masses. This particular book uncovers how one can design a message that many can relate to, and you hear it from one great storyteller.
This book became a best-seller around the world and is definitely one of the top books on branding today. 
All these books teach you the fundamentals with a message to take away – how you talk about your company will determine how you design for it, and how that message paired with a design will have the power to influence (possibly, potentially, hopefully) the world. 
If you've enjoyed this article, do check out the books mentioned to find that perfect gift for your friend, family member, or colleague. And lastly, don't forget to design your very own card to go with it. For that, VistaCreate is always here to help.